If you are not part of an organization or partnership that is applying for funds and you'd still like to be involved, there are several ways to engage in the process of allocating Project Connect anti-displacement funding. Join us through one or more of the engagement paths outlined below and stay tuned as more opportunities become available.  
---
Learn and Collaborate 
Project Connect anti-displacement funding offers our community the opportunity to think and act differently than we have in the past. We will need to learn and grow together as we navigate the challenges of new territory. Learning sessions will be held for community members to discuss why these funds are needed and how they will be used. Sign up to be notified when these sessions begin through the Anti Displacement Learning Sessions Form (Web). 
Stay Informed
Join the Project Connect anti-displacement email list to receive regular updates on the progress of these initiatives: https://bit.ly/antidisplacementupdates 
Si usted no forma parte de una organización que está solicitando fondos y le gustaría participar, hay varias maneras de involucrarse en el proceso de asignación de fondos anti-desplazamiento de Project Connect. Únase siguiendo una o más de las formas de participación descritas a continuación.  
---
Envíe su solicitud para participar en un Panel de Revisión Comunitaria
Las propuestas de financiamiento para las Soluciones Iniciadas por la Comunidad (disponible en inglés) serán evaluadas por un panel de miembros de la comunidad. Se invita a participar en este panel especialmente a los miembros de la comunidad que viven en áreas afectadas por Project Connect y que están en riesgo de desplazamiento. Asimismo, animamos a aquellos miembros de la comunidad que tengan experiencia en liderazgo y participación comunitaria, desplazamiento y gentrificación, o participación previa en paneles de revisión de financiamiento a que presenten su solicitud.
Una vez seleccionados, la participación de los miembros del panel será de aproximadamente 30 horas en un periodo de tres a cuatro semanas, incluyendo cuatro horas de capacitación. Además, los evaluadores recibirán un estipendio por su servicio en el panel.
La fecha límite de solicitud es el 20 de mayo de 2022.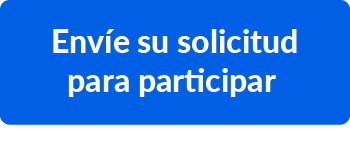 English ♦  Español  ♦  Tiếng Việt  ♦  العربية  ♦  한국어  ♦  中文(简体)
---
Aprenda y colabore
Los fondos anti-desplazamiento de Project Connect les brindan a nuestra comunidad la oportunidad de pensar y actuar de manera distinta de lo que hemos hecho en el pasado. Necesitamos aprender y crecer juntos mientras nos enfrentamos a los desafíos de un nuevo territorio. Se realizarán sesiones de aprendizaje para que los miembros de la comunidad discutan las razones por las que estos fondos son necesarios y cómo serán usados. Inscríbase para recibir notificaciones cuando comiencen estas sesiones en https://bit.ly/AntiDisplacementLearningSessions 
Manténgase informado
Manténgase informado sobre el progreso de estas iniciativas uniéndose a la lista de correo electrónico contra el desplazamiento de Project Connect: https://bit.ly/antidisplacementupdates