The City of Austin launched an E-Assist Pedicab Program in 2014 allowing pedicabber's to equip their cabs with an electric assist motor. After gathering data and getting positive feedback, Austin City Council approved of the new industry making it official. As of April 2022, 60% of the permitted pedicabs in Austin have gone E-assist.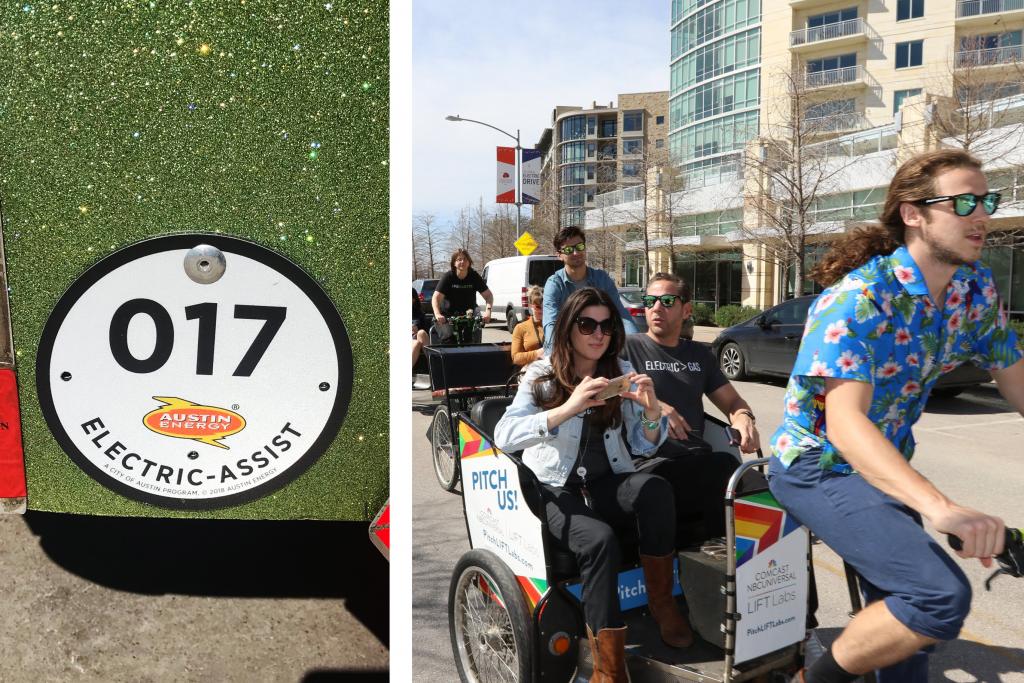 Pedicab and E-Assist Requirements
Before being permitted, Pedicabs must meet the requirements listed in the Austin City Ordinance. E-Assist pedicabs have additional requirements. 
Where to find pedicabs
The City currently allows licensed pedicabs to operate between 38th ½ Street to the north, Oltorf Street to the south, MoPac to the west and Pleasant Valley Road to the east. You are more likely to see them during popular event seasons in Austin.
Austin Energy partnership 
Austin Energy is a key partner in Austin's Smart Mobility Roadmap and is committed to sustainable energy solutions, emerging technology innovation and shared, electric mobility options for our growing city. Austin Energy supports the electrification of alternative transportation such as electric bikes, scooters, mopeds, and motorcycles with its E-Ride incentive program. 
How to become a pedicab driver 
Before being able to operate a pedicab you will first need to obtain a Chauffeur's Permit. Information on how to apply for one, including the application, can be found here. The permit is good for two (2) years and can be used to operate other industries our office permits. 
Becoming a pedicab company
In December 2014, Austin City Council set a cap on the number of pedicab permits. Currently, contacting a permitted holder for an available permit is the only way to start a company. A list of all permitted pedicab companies can be found here.
Contact Information 
Our office is located at 1501 Toomey Rd. Austin, TX 78704. Our normal business hours are Monday – Friday 8 a.m. to 3:30 p.m. We can also be reached at 512-974-7857 or by email at MobilityServices@AustinTexas.gov.
Resources
Director Rules for the Safe Operation of Pedicabs and Group Cycles
Pedicab Service Requirements Ordinance
Electric Assist Motors Ordinance