200 Fruit & Nut Trees Planted!

Urban Patchwork, an Austin non-profit helping communities grow food where we live, has recently planted 200 fruit and nut producing trees in East Austin. The Neighborhood Orchard project is supported by American Forests' nationwide Community ReLeaf initiative—dedicated to the assessment, restoration and monitoring of urban forests. American Forests recently identified Austin as one of the 10 best cities for Urban Forests and selected Urban Patchwork to help restore the aging tree canopy in an area of Austin where important pecan and citrus trees are a cornerstone of community history.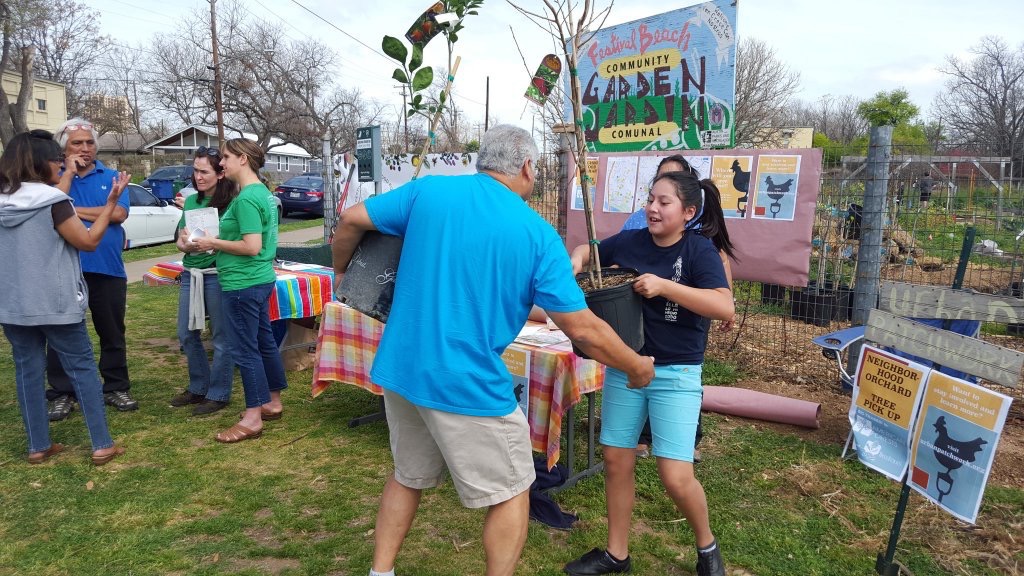 East Austin residents picking up fruit trees at Festival Beach Community Garden
Paige Hill Oliverio, founder of Urban Patchwork expressed, "We're so grateful to American Forests for helping support this first phase of what will be a regular program in Austin until every neighborhood has a significant network of publicly accessible fruit and nut trees. These trees will beautify our city while providing an ever increasing food source for residents, particularly those with limited food access like children and low income/home-bound residents."
Beginning in fall of 2015, Urban Patchwork began reaching out to community leaders in East Cesar Chavez and Holly neighborhoods to plant and support 200 fruit and nut trees.
"The response was incredible; I was taken aback by how passionately the community embraced the idea of planting food bearing trees on private property but still accessible to their neighbors. This was a powerful demonstration of community," says Paul Oveisi, who recently joined Urban Patchwork's leadership. 
Ultimately, a diverse mix of 200 trees were planted at over 120 homes and 3 elementary schools, including pecan, lime, lemon, orange, pomegranate, grapefruit, peach, loquat, mulberry, persimmon, plum, fig, and guava.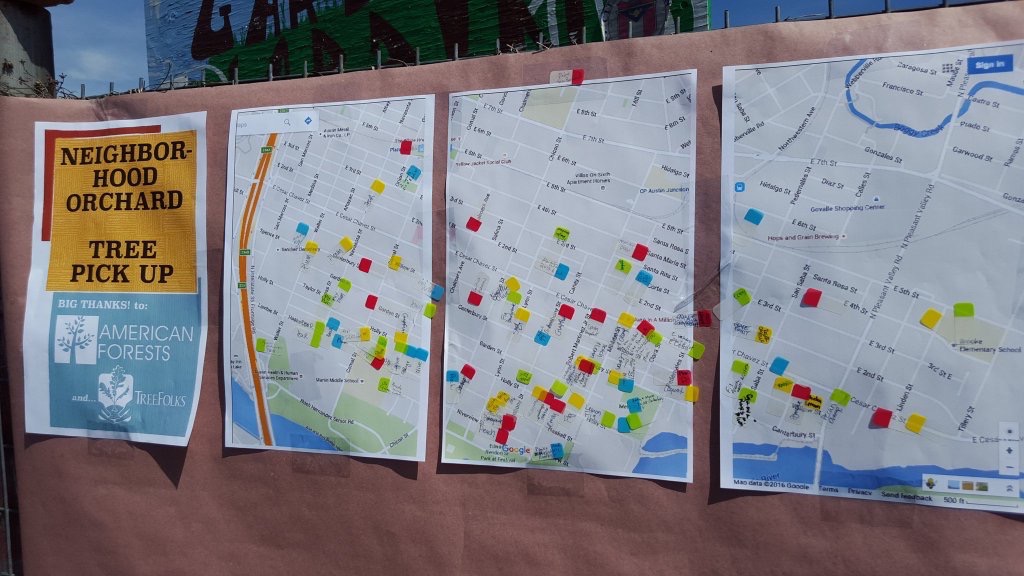 Mapping out various fruit/nut trees
This first planting phase of the annual Neighborhood Orchard program was an extension of Festival Beach Food Forest - Austin's first community organized fruit and nut tree planting effort on public land. The first planting phase of the food forest was also supported by American Forests and TreeFolks, who helped neighbors plant 100 food bearing trees in the open public parkland adjacent to Festival Beach Community Garden last fall.
Future public/non-profit projects are detailed at urbanpatchwork.org and commercial/residential projects at urbanpatchwork.com.
Article submitted by Urban Patchwork. Photographs taken by Paul Oveisi.  
A Note from Nature in the City - Want your own fruit and nut trees? Get on the NeighborWoods Waitlist. Trees are delivered during the planting season, October through March. Species vary based on best available stock. Tree types include shade trees, smaller ornamentals, fruit trees, and nut trees.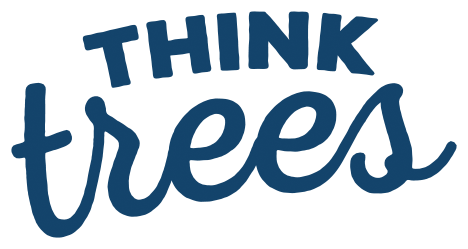 This information is sponsored by the City of Austin. Learn more about trees and resources at the Tree Information Center! 
www.austintexas.gov/trees