Anna Hardwicke Pennybacker
Anna Hardwicke Pennybacker was a suffragist, educator, author, and spent much of her time advocating for progressive causes.
She was born in Virginia and, after moving to Texas, she graduated from  Sam Houston Normal Institute (now Sam Houston State University) in 1880, making her a member of it's first graduating class. She married one of her classmates, Percy Pennybacker, four years later and they worked together as educators before he passed in 1889. She wrote and published 'A New History of Texas' in 1888. And while this textbook, known as "the Pennybacker text" is now being called into question for it's accuracy and the lens through which it presents historical events in Texas history, it was the standard for teaching Texas history for forty years.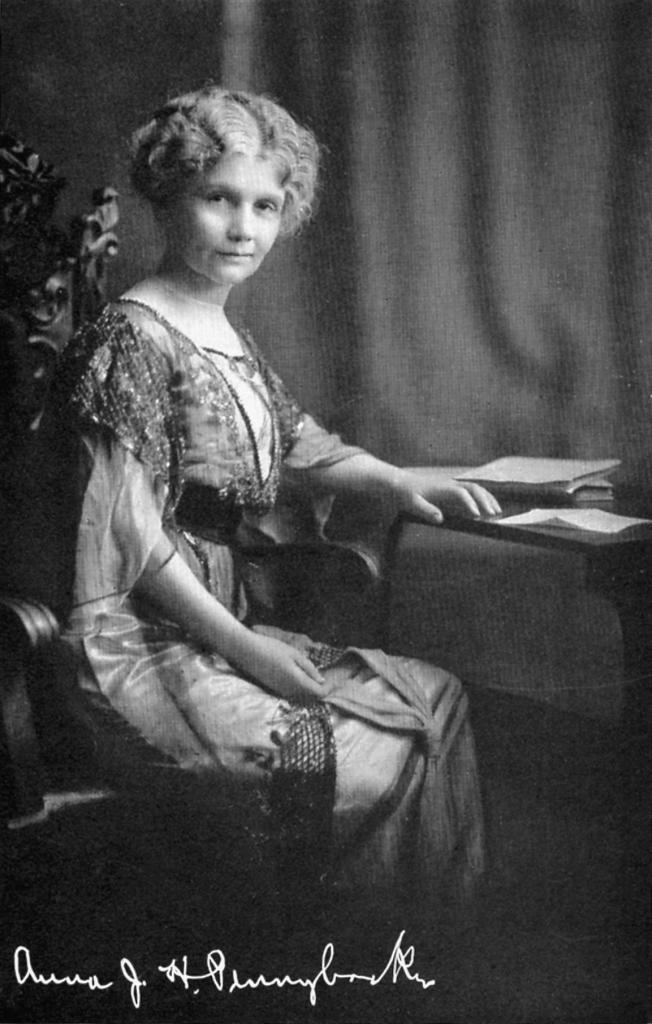 Photo provided by SHSU University Archives
Pennybacker started her career in advocacy with the Texas club movement, founding the Tyler Woman's Club in 1894 (one of the first Texas women's clubs). As the state president of the Texas Federation of Women from 1901 to 1903, she raised $3,500 for scholarships for women at the University of Texas and lobbied successfully for the funding for a women's dormitory. While under her leadership, the federation also started a traveling library and art collection that later became permanent libraries throughout Texas.
In 1919 and 1920 her sphere of influence grew when she became an associate member of the Democratic National Committee and became good friends with Eleanor Roosevelt. They worked together on many notable projects like the advancement of women, world peace, and in general on progressive reforms of the Democratic party. She was even able to get President Roosevelt to help to fundraise at the Chautauqua Institutes' Women's Club in 1936, and Eleanor Roosevelt became the first and only First Lady to speak at Sam Houston State University in 1937.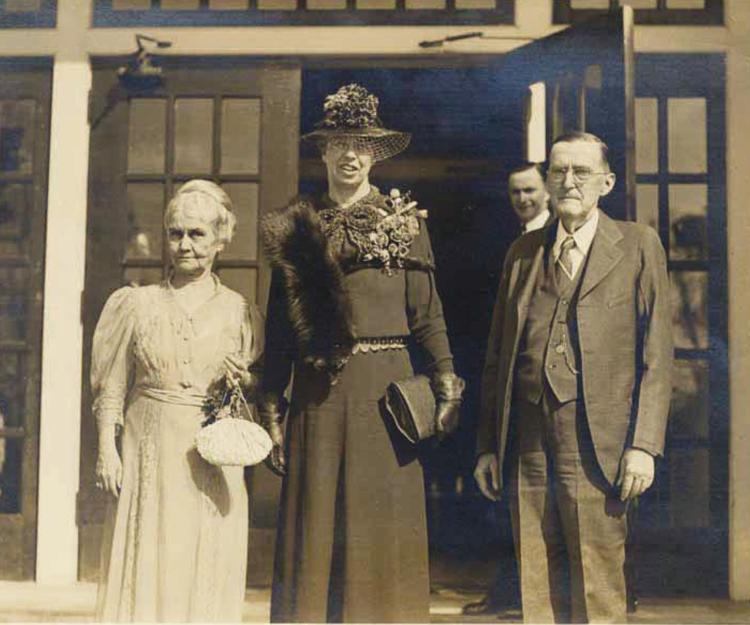 Photo provided by SHSU University Archives
Anna Pennybacker spent her life traveling and working for causes  and lecturing on the status of women and immigrants, near East relief, the World Court, and League of Nations. She also became the first woman in history to give the commencement address to the city of Houston's combined high schools. Her reputation and regard reached national and international renown as she worked with Food Administration of Texas in World War I and even acted as a special correspondent to the League of Nations. 
She died in February of 1938 and is buried in Oakwood Cemetery with her family.