Catching Rain with Whole Life Learning Center
"We get to be out in nature all day — I really love that," shared 12-year-old Annika, who we met on a recent visit to Whole Life Learning Center (WLLC). With nearly two acres of space in South Austin, WLLC is creating "living classrooms" where students are encouraged to connect with the natural world around them.
Visiting the school, it's clear to see the impact of outdoor learning. Teacher John prepares a garden for his Ecostudies class later that day. Students on a break create their own version of leapfrog with the help of the school's baby goats. The campus is buzzing with activity.

In the past two years, the COVID-19 pandemic has reminded many educators of the power of time spent outside. While research has shown that COVID spreads less rapidly outdoors, nature can also improve children's health, wellbeing, and academic outcomes — ideas that WLLC has built into their campus and curriculum.
"Over the past two years, we have added two covered decks and a large pavilion to our campus to facilitate more outdoor education during the pandemic," said Michael Carberry, Founder and Director of Whole Life Learning Center. "This has been crucial to keeping students and teachers safe and keeping us learning together in person."
Our team visited WLLC to see the impact of their latest Bright Green Future Grant. The school had previously installed 10,000-gallon water cisterns that, through a series of gutters and underground pipes spread throughout the campus, capture falling rainwater and save it for use in the school's plant nursery and many gardens. Through a 2021-22 schoolyear grant, WLLC connected their new outdoor classrooms and decks to the rest of the catchment system. The outdoor classroom was built with a "butterfly roof," sloped inward from all directions to allow rainwater to flow directly into the catchment system.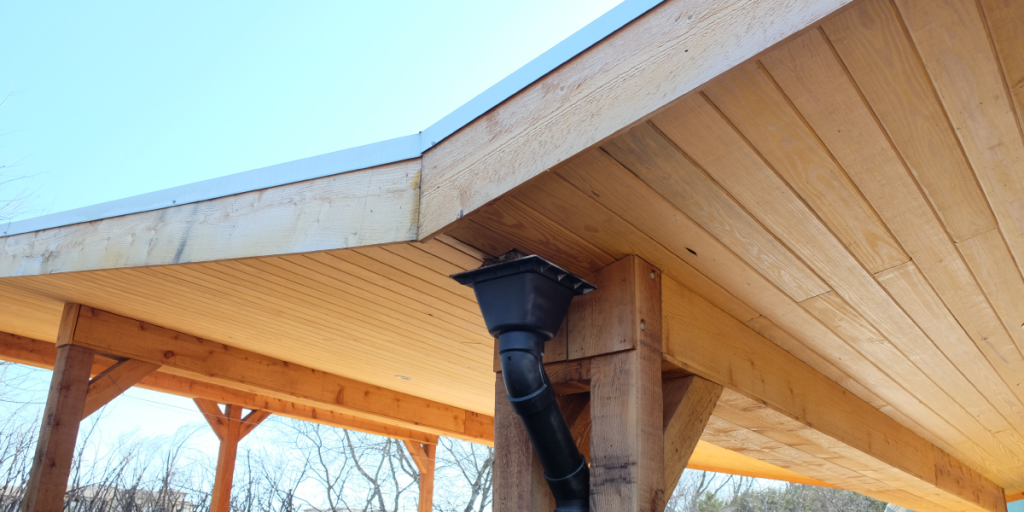 Above: A photo of the outdoor classroom's butterfly roof with the newly installed gutter for rainwater.
"The entire front area of the deck was full of water. They had to get mulch and put it on top to cover it up," said 11-year-old Zephyr about the grounds before gutters were added. "It wasn't fun when it was raining."
Now, rainwater from across campus supports WLLC's fruit trees, flowers, and plant nursery. When the cisterns fill, excess water is funneled into a nearby rain garden. "Obviously, we need plants to survive," Annika tells us. "We couldn't live without rainwater! It's very important for the ecosystem."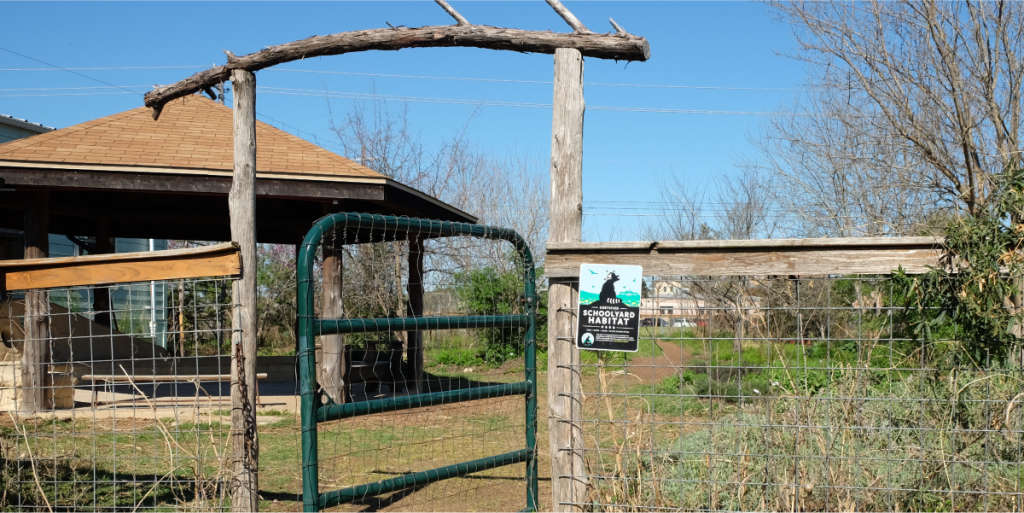 "At the Whole Life Learning Center, we see sustainability as a way of life," Michael added. "A wonderful result is that our students are getting to see all of that in action. So, they will see what is possible with a catchment system like that and hopefully be inspired to implement one of their own someday."
---
The Bright Green Future Grant was designed to recognize and support innovative projects that will inspire students to become lifelong environmental stewards. In the 2021-22 schoolyear, the City of Austin's Office of Sustainability awarded grants to 41 Austin-area schools. Applications open each fall. Learn more about the program.