Curtis Kent Bishop was born in Bolivar, Tennessee in 1912 and moved to Texas with his family while still a child.  
He attended Big Spring High School while working part time at the Austin American-Statesman, and after graduating in 1934 he went to the University of Texas where worked on the student magazine the Ranger as the editor and the student newspaper, the Daily Texan as a sports reporter. 
After earning his bachelors degree, he went to work as a reporter for the Austin Tribune and made his job at the Austin American-Statesman a permanent position where he wrote a column called "This Day in Texas" which was syndicated throughout the state. 
During World War II Bishop served with the Foreign Broadcast Intelligence Service in Latin America and in the Pacific Theater. 
When he came back to Texas he continued his writing career and became known for his books rather than his newspaper reporting. 
He wrote about sports and life in the American West. Several of his westerns were even made into motion pictures. 
In total he wrote more than fifty books, though, some of them were published under a pen name. As well as several hundred magazine articles for youth readers, like Half-Time Hero (1956), and Dribble Up (1956), The First Texas Ranger: Jack Hays (1959), and Lots of Land (1949) which was written with James Bascom Giles.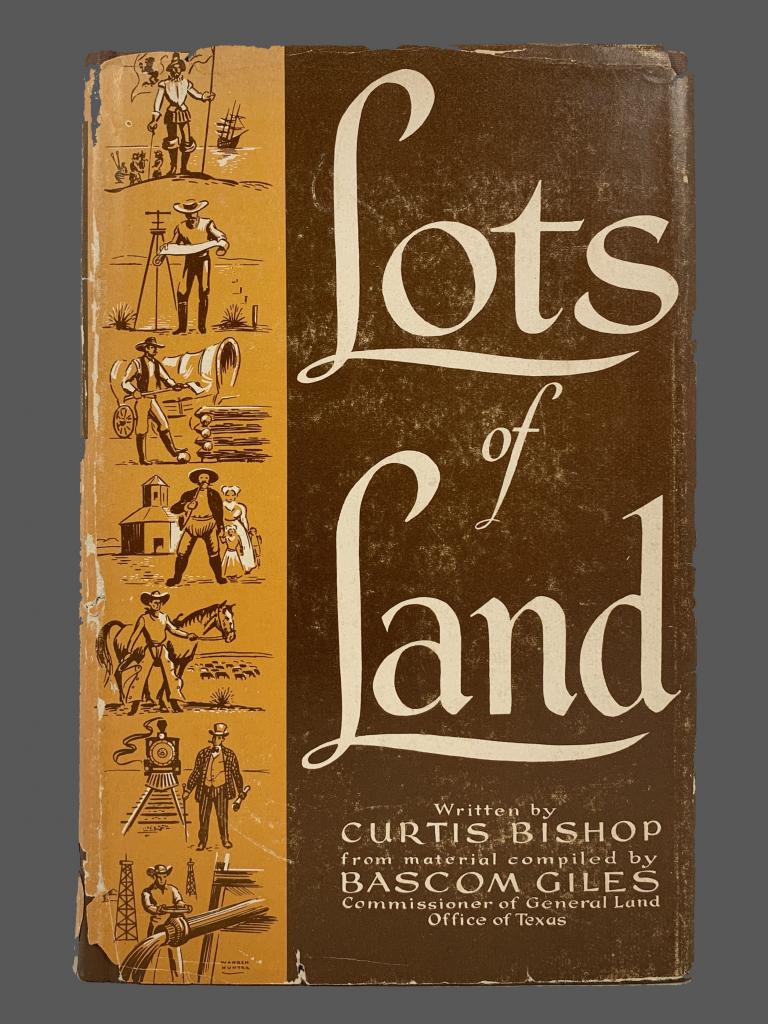 Photo courtesy of the Austin History Center
Because of the work he did while writing Lots of Land  with Bascom Giles, the General Land Office of Texas hired Bishop to go through their archives. They were looking for help in preparing their case for the state of Texas during the Tidelands controversy 
- a legal dispute between the United States and Texas involved the title to 2,440,650 acres of submerged land in the Gulf of Mexico between low tide and the state's Gulfward boundary three leagues (10.35 miles) from shore
Bishop continued working for the Land Office after the dispute and at the time of his death in March of 1967, he was administrative assistant in the public relations department. 
Bishop was 55 years old when he died of a heart attack is buried in Austin Memorial Park.