Fania Feldman Kruger (1893–1977) was born in Sevastopol, Crimea. Her father was a rabbi and because of the family's faith, Fania was not allowed to enter the Gymnasia preparatory school when she initially applied.She was eventually admitted, but this initial denial may have been why education was so important to her throughout her life. 
In 1908, her family immigrated to the United States out of fear for their safety. Her father had been beaten badly by Cossack troops and she had witnessed other troops commit murder at one point. She and her sisters had also become part of the political underground during the revolution of 1905, but as things had become more unsafe for the family, they decided it was time to leave.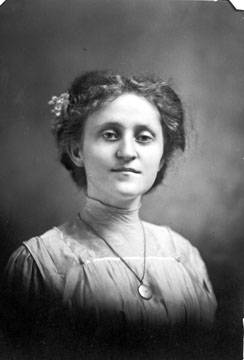 Image: Portrait of Fania courtesy of UTSA Special Collections
Her family settled in Fort Worth and 4 years later she married Sam Kruger. In 1913, the couple moved to Wichita Falls where  Fania joined a Jewish women's group and the local literary society. While there, they had two children and it was after her husband's death in 1952, that Fania moved to Austin.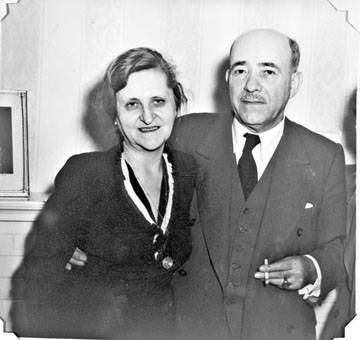 Image: Sam and Fania Kruger courtesy of UTSA Special Collections
Fania's experiences in Russia were a large inspiration for her poetry and were the core of her commitment to human rights and social change. When the state legislature pressured the University of Texas at Austin to keep soprano Barbara Smith from performing in its production of Dido and Aeneas because she was black, Kruger wrote in order to protest.  
Her poetry described Czarist cruelty and Jewish life and customs. She called for called for humane action for all people everywhere. Cossack Laughter (1938), The Tenth Jew (1949), and Selected Poems (1973) were the three big collections of her work that she published, but she was also published in Southwest Review, Crisis, American Guardian, American Hebrew, Texas Quarterly, and the Year Book of the Poetry Society of Texas. One poem, "Peasant's Pilgrimage to Kiev," was translated into Russian and published in Moscow. "To a Young Mother," a short story, was published in the October 1960 issue of Redbook magazine and was then produced and televised in Austin. It aired repeatedly between 1965 and 1970. Kruger both narrated and appeared in the film as a grandmother who observed a young woman with two children. In 1969 "The Tenth Jew" was set to music by the University of Cincinnati  who commissioned a violinist, a conductor, and the composer Frederic Balazs, director of the Philharmonia Orchestra.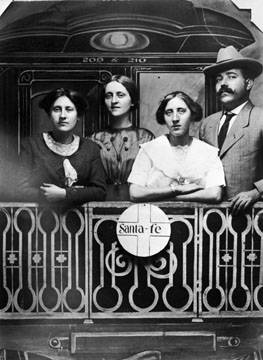 Image: Sam and Fania Kruger with her sisters courtesy of UTSA Special Collections
Her work was highly impactful, and she won multiple awards for it: First place for the best poem of the year from the Poetry Society of America for "Passover Eve" in 1946 and the Lola Ridge award also from the Poetry Society of America in 1947 for "Blessing the New Moon." The Poetry Society of Texas awarded her the Clementine Dunne Award for "Son of Tomorrow" in 1950. She also won first place for poetry in 1956 from the New York City Writer's Conference. And as a member of the poetry societies of England, America, Texas, and Austin and of the Texas Institute of Letters she was frequently a public speaker and would give readings of her work.
She eventually returned to the Soviet Union in 1959 which was over 50 years since she had left. She visited Moscow and Yalta, but she was unable to go to Sevastopol where she had been born, possibly because it was then the site of a Soviet naval base. Her reception in Russia was surprising for Kruger. She was treated as a celebrity. She was interviewed by press, radio, and television journalists, she was given the use of a chauffeured car, and was one of a select group to take an inaugural airline flight to Yalta. While she was there, something she was asked repeatedly was if she thought Russian life was superior to life in the United States, and she replied that it was not. However, while in Russia, she suffered a minor heart attack and spent three days recovering before returning home.
As she became known internationally as well as in Texas she corresponded with many writers and editors in those literary circles. She knew Langston Hughes well enough to trade poems with him and would occasionally send him her homemade strudel. Fania died in Austin on July 16, 1977, and was buried in Temple Beth Israel Cemetery within Oakwood Cemetery.