Hart Stilwell was born in 1902 in Yoakum, Texas. When he was two, his large family relocated to the Rio Grande Valley. His life growing up pretty chaotic and there was a lot of conflict with his father, a former Texas Ranger with anger issues who was prone to mood-swings and threats of violence.
At seventeen Stilwell began studying at the University of Texas and worked for The Daily Texan, graduating with a degree in journalism in 1924. In 1925 he married Mary Gray Seabury. After graduating he became a reporter for The Brownsville Herald and later served as their editor. In the later 1920s Stilwell shifted his attention to free-lance writing while continuing to contribute articles to newspapers across Texas for the duration of his life.
Border Town, his first novel, was published in 1945. It was a rebuke of the race relations in the Rio Grande Valley. It was a story as told by a cynical reporter who was in love with a Mexican woman who had been raped by a wealthy Anglo businessman.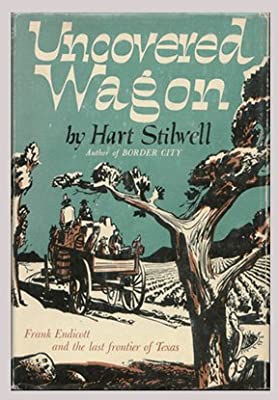 Image courtesy of Austin Public Libraries
It was only two years later that Stilwell published his most critically acclaimed novel, Uncovered Wagon. This was a thinly veiled account of Stilwell's relationship with his father. It was named one of the fifty best books of Texas by A.C. Greene, "you don't find many Texas writers who can face the bitter reality of rural poverty in a changing society as Stilwell does." Sadly, Campus Town, his third novel, was less successful than his others.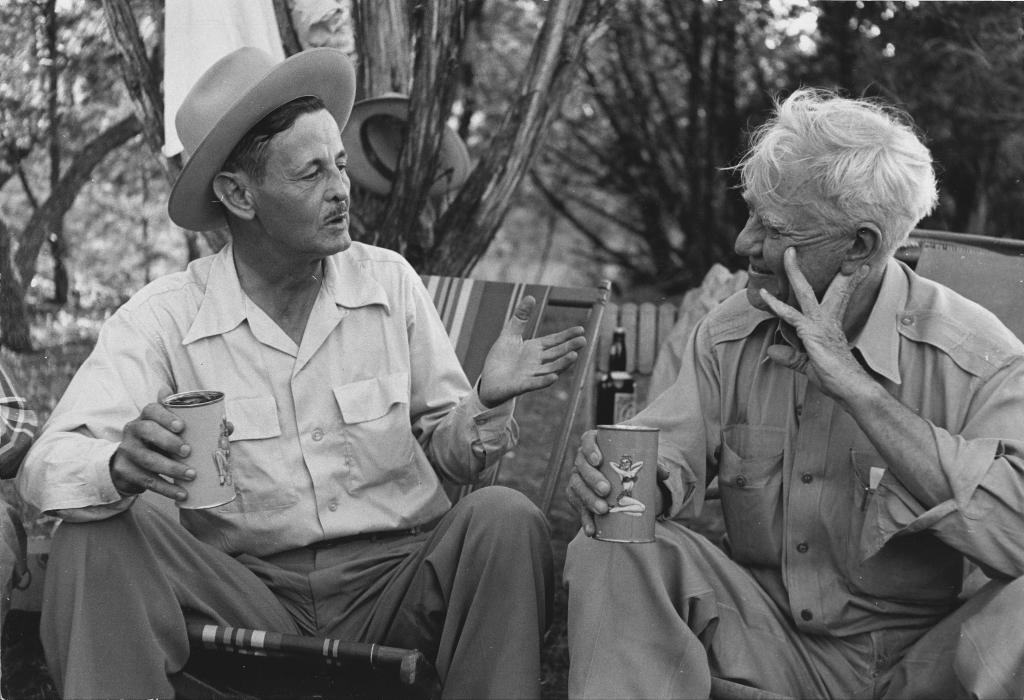 Photo taken by Russel Lee and provided by The Hart Stillwell Papers, The Wittliff Collections, Texas State University
He drew strongly from his own life experiences and they all carry strong tones of intense liberalism and a hatred of intolerance. His daughter actually called Uncovered Wagon an "autobiography" and said that her father only changed names and place names because his mother objected to the harshness he showed in his narrative.  
He also enjoyed writing non-fiction. He collaborated with Slats Rogers on Rogers' autobiography and assisted his wife, Anne Stilwell, in the writing of a book on neglected children called 'The Child Who Walks Alone.'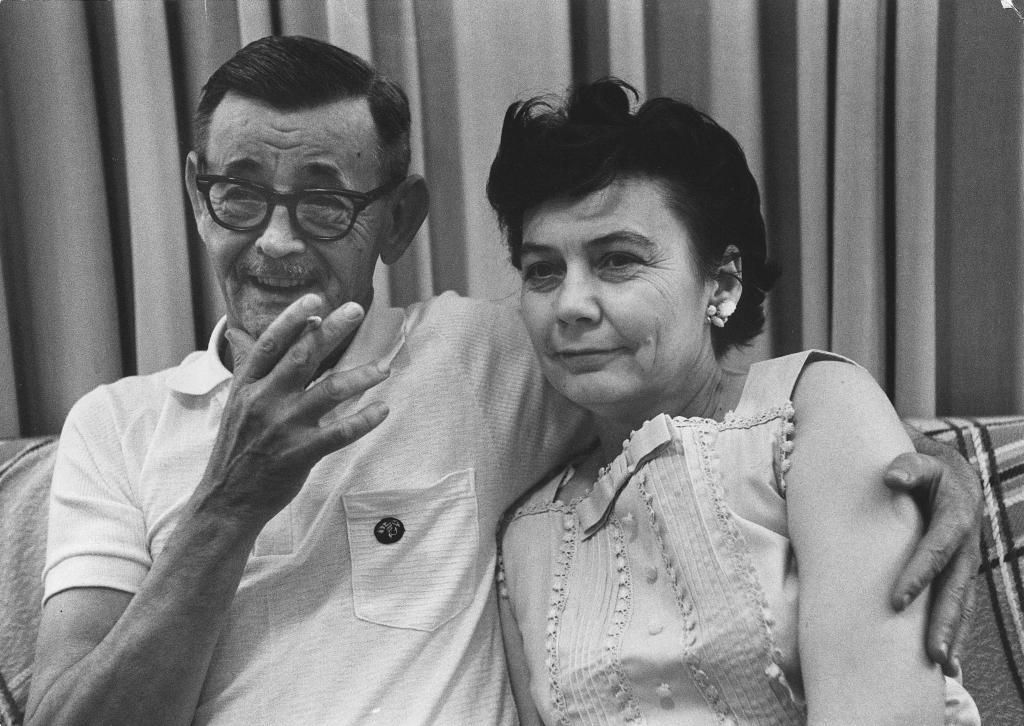 Photo taken by Russel Lee and provided by The Hart Stillwell Papers, The Wittliff Collections, Texas State University
As an avid sportsman Stilwell published two well-known books on hunting and fishing in Texas and Mexico as well as different articles that appeared in: Field and Stream, Outdoor, Hunting Yearbook, and other outdoor sports magazines. 
Stillwell was writing right up until he died.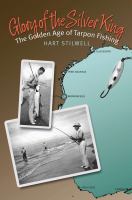 Image courtesy of Austin Public Libraries
Earlier in the decade he had begun working on a full-length book that focused on human interference in the natural world. He channeled his concern about the domestication of wild animals and the increasing use of biological engineering on animals and plants that were consumed by humans. Along with this, he was working on a manuscript about fishing, a children's book on wolves, and several short essays when he died on May 13, 1975 in Austin, TX.
He is buried next to his wife, Anne, in Austin Memorial Park in Austin, Texas.