How to Have a Green Holiday Season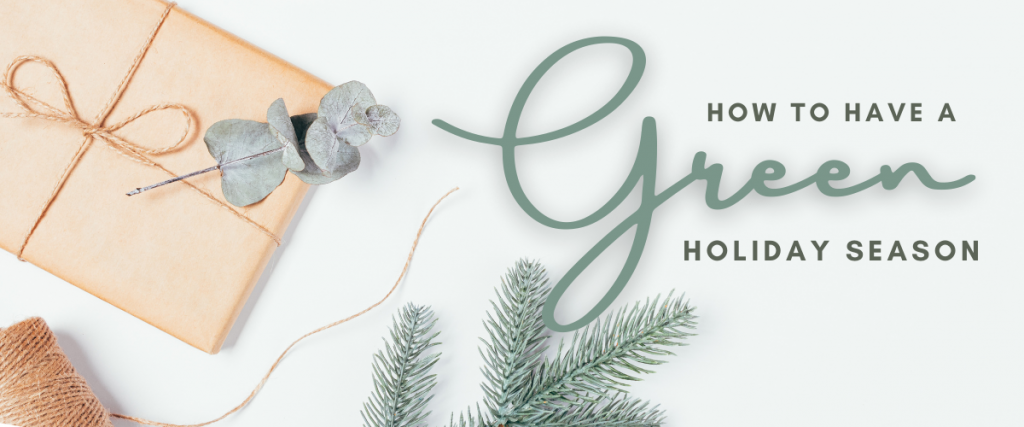 Between Thanksgiving and New Year's Day, Americans increase their landfill-bound waste by about 25%. Being mindful about managing your household's waste this holiday season is one of the greatest gifts you can give to the Earth and ultimately to our families and our future.
Here are a few easy tips on how to have a greener holiday...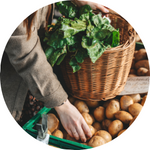 Buy and Eat Locally Grown Food
Locally grown food is good for your health and the environment. It's fresher than food that must be packaged for maximum shelf life, and it requires less fuel to reach store shelves. Plus, you'll be supporting local food producers in your community!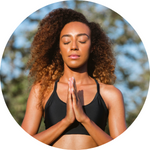 Make it a Spiritual Time
This is an excellent time to practice gratitude, make time for meditation, or take a walk to give thanks for the gifts of nature.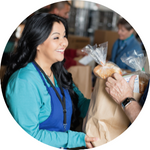 Give the Gift of Charity
Give back to your community, and instead of gifts, ask a loved one to donate to a cause you care about on your behalf.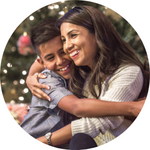 Give a Great Story
While we're on the subject of gifts, give an "experience" instead of a traditional gift. You could also consider giving a second-hand item or repairing something meaningful to your loved one. Get more ideas here.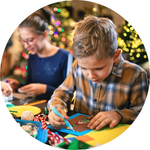 Save Trees by Making

Upcycled

Cards
Show off your creative side by cutting out images from last year's holiday calendar, wrapping paper, cards, or holiday flyers to create one-of-a-kind holiday cards.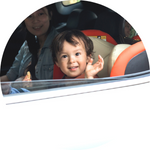 Offset Your Travel
If you or your loved ones are traveling over the holidays, try to drive instead of fly. However you travel, consider offsetting the fossil fuel pollution generated by your trip through The Good Traveler.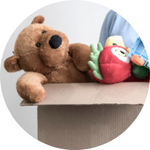 Green Cleaning and Organizing
As you're doing that holiday cleaning and decluttering, remember to donate clothes, stuffed animals, books, and other gently-used items to a local nonprofit.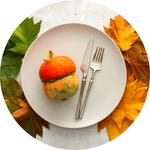 Ditch the Disposables
Instead of filling up landfills, break out the cloth napkins, tablecloths, reusable dishes, and silverware.
We hope these green holiday tips come in handy in your own home this year. Sometimes making a greener choice requires a little more investment of time and money. But, reducing our impact on the world around us is important if we want our children to grow up in a world they can be thankful for.