Jane Legette Yelvington McCallum
Jane Legette Yelvington McCallum (1877-1957), suffragist leader and Texas Secretary of State, attended schools in Wilson County, Dr. Zealey's Female College in Mississippi (1892–93), and studied at the University of Texas (1912-15, 1923–24), though she never received a degree.
McCallum moved to Austin in 1903 when her husband became school superintendent. In 1915, she was elected president of the Austin Woman Suffrage Association. She served as State Manager of Press and Publicity for the state constitutional amendment on full suffrage and as State Chairman of the ratification committee for the nineteenth amendment. She went on to be State Publicity Chairman for the Education Amendment to the Texas Constitution (approved in 1920) and ran publicity for the League of Women Voters of Texas, serving a term as First Vice President. Jane was also a member of the Texas Committee on Prisons and Prison Labor and was appointed Secretary of State in 1927. In 1944 she was appointed to the first Austin city planning commission and in 1954 she became the first woman Grand Jury Commissioner in Travis County.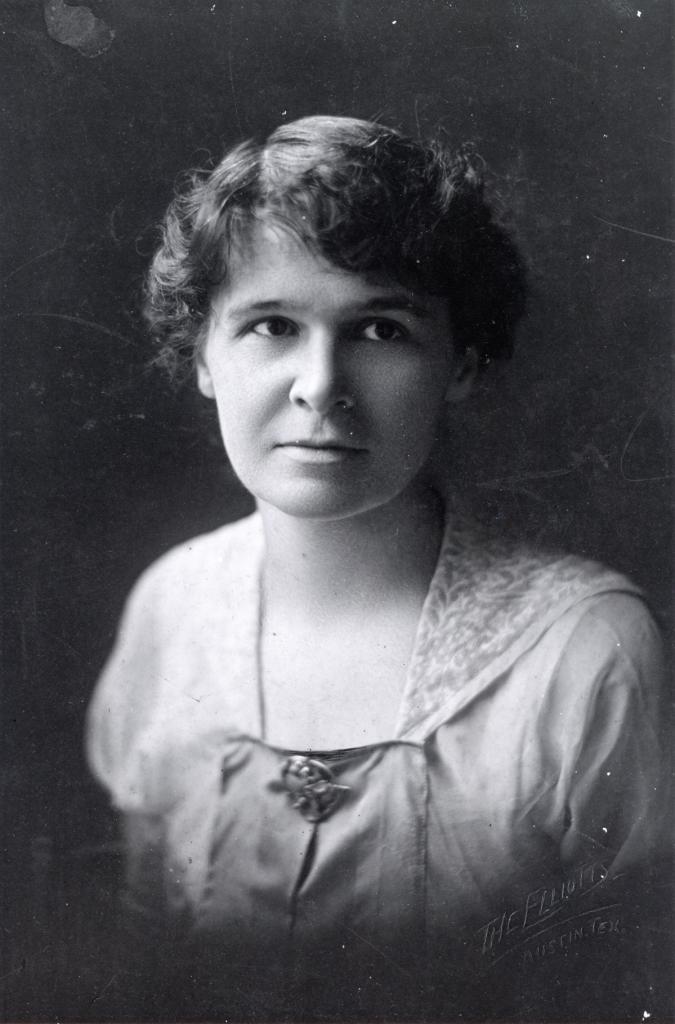 Photo#PICB-13189 courtesy of Austin History Center, Austin Public Library
Alt Text: Black and White portrait of Jane McCallum
McCallum was Executive Secretary of the Women's Joint Legislative Council, a coalition of six statewide women's organizations that lobbied for: education bills, prison reform, stronger prohibition controls, maternal and child health funds, and eradication of both illiteracy and child labor. Nicknamed the "Petticoat Lobby," it grew into a key lobbying group in Texas.
Also a prominent published author, McCallum's writing concentrated on women's issues and women leaders. Her suffrage column, "Woman and Her Ways," ran in the Austin American-Statesman until the late 1940s. She wrote History of Woman Suffrage, and her collection of bio sketches on early American leaders, Women Pioneers, was published in 1929. During the 1950s Texas Parade published some of her works, including, "All Texians Were Not Males."
She passed away on August 14, 1957 and is buried in Oakwood Cemetery here in Austin.