Beginning in 1869, thousands of Chinese workers came to Texas, often under three-year contracts, to work on the Houston and Texas Central Railroad, the Texas and Pacific Railway, and the Southern Pacific Railroad. Joe Lung immigrated to the United States in 1876 at age 12 as a railroad laborer.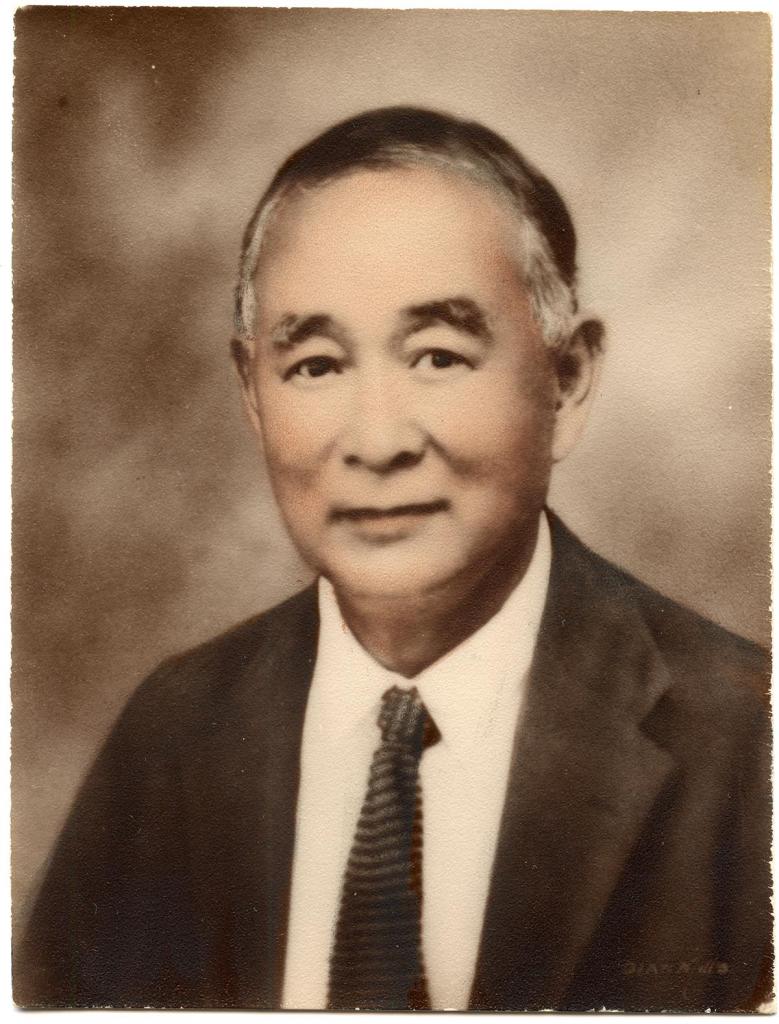 Color Portrait of Joe Lung courtesy of the Austin History Center
He and his brother, Fong, had moved to Calvert, TX, in the 1880s for the railroad, but when labor on the Houston-Dallas line was suddenly terminated, most of the laborers left the state. The brothers remained, however, and opened a restaurant in 1899.
The restaurant, Joe's Cafe, became quite popular. Known for serving simple vegetable and steak dinners for twenty-five cents, it became a staple, offering standard American cafe food like stew, chili, sausage, and seafood to Austin businessmen and farmers. He would also make egg rolls for his customers, but would give them away for free because no one knew what they were.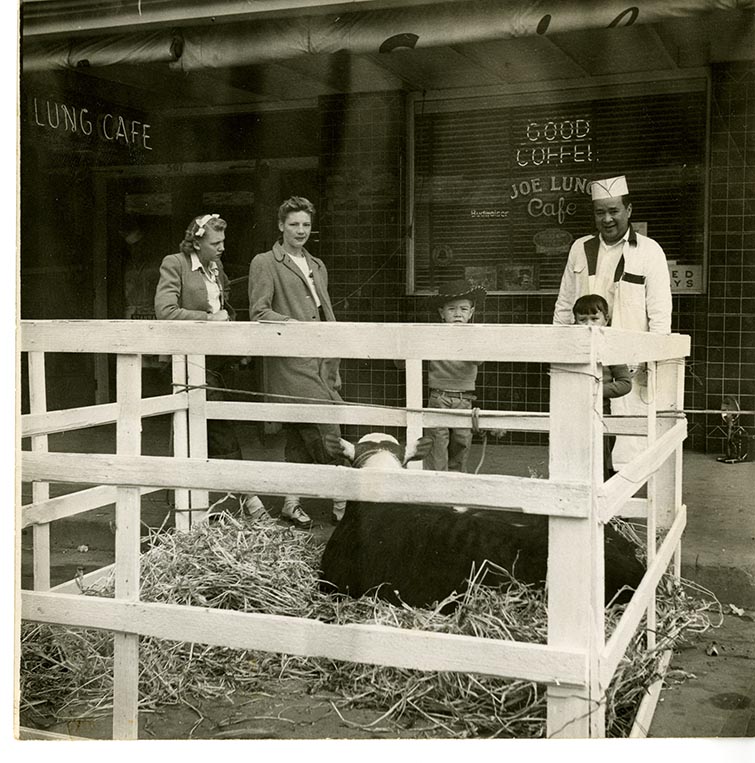 Joe Lung Café. Ca. 1945. Photo courtesy of the Austin History Center
The oral histories from both Joe's son (Sam) and his grandson (also named Joe) include stories of the popularity of Joe's restaurant with local farmers and ranchers. They would come to town and after selling their wares, would stop at the cafe for food. If they were staying in town for a few days Joe was a trusted person who would keep their earnings in his safe at the restaurant.
He also acted as an unofficial bank for those who could not get loans from the regular bank, most often Mexican-Americans and African-Americans. He charged interest at the prevailing rate, same as the bank did. He would loan up to $1000 in some instances, and unlike banks or other private lenders he was never burned on a loan. 
Though he passed in 1926, his family has fed the city for generations. It began with Joe's Cafe, but his son also opened Lung's Chinese in 1945, and added Cocina del Sol Mexican restaurant in 1974. Following in his father's and grandfather's footsteps, his grandson opened the chain of sandwich shops called Joe's in the 1960's. While the restaurants have since been closed due to varying reasons, Joe Lung family's influence can still be seen and felt in Austin today.