John Coleman Horton was born in 1905 in the city of Monticello, Florida and moved to Wyoming when he was still in school. While attending high school he joined the Wyoming National Guard as part of Troop "E", 155th Cavalry. 
He graduated with a bachelor of science degree from the U.S. Military Academy in New York in 1929 and was commissioned as a second lieutenant in the Field Artillery.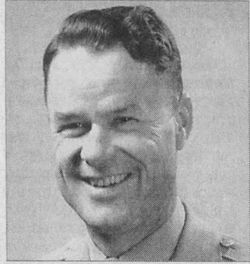 From there, his military career took him all over the United States and the world. He entered flying training at March Field in California and graduated from Advanced Flying Training at Kelly Field in Texas where he stayed on as a flying instructor until 1931. 
At this point he was transferred to Hawaii where he served as tactical pilot, in addition to being squadron adjutant, mass officer, and supply officer. He also assisted Lieutenant William Cocke in the construction of a sailplane - an aircraft with a wingspan of 60 feet that established a new world record for sustained soaring flight by remaining aloft for more than 21 hours in December, 1931.
He returned to Randolph Field for four years before being transferred to San Diego, California, in 1939 for duty as an Air Corps supervisor at the Ryan School of Aeronautics and commanding officer of the Air Corps Training Detachment at Lindberg Field.
Ordered to staff duty with the newly organized headquarters of the West Coast Air Corps Training Center at Moffett Field, California, in February 1941, he remained with the center when it moved to Santa Ana, California. And as assistant for operations, he was involved in the selection of sites and establishment of new flying schools from New Mexico to California.
Transferred to Roswell, New Mexico a year later, he became director of training for the Advanced Pilot Training and Bombardier Training School, and almost immediately became commander of Roswell Army Airfield and commandant of the school.
In 1945 General Horton entered the Army-Navy Staff College, Randolph Field, Texas and when he completed his course, he was transferred to the U.S. Air Forces, Europe, with headquarters at Wiesbaden, Germany where he served as director of military personnel, deputy for personnel, and assistant chief of staff for personnel.
He moved to London, England in 1948 and was attached to the American Embassy while he attended the Imperial Defense College. After which he returned to the US and was assigned to the Air University at Maxwell Air Force Base, Alabama until he joined the Air Defense Command headquarters, Colorado Springs, Colorado, as deputy chief of staff for personnel in 1952.
Four years later he transferred to Air Force headquarters, Washington, D.C., where he assumed duties as a member of the Personnel Council, Office of the Secretary of the Air Force.
After retiring from the military, he and his family relocated to Austin where his wife's family home was. He studied business management at The University of Texas and became director of the Austin National Bank. He also spent time in community service, including the Austin Community Foundation.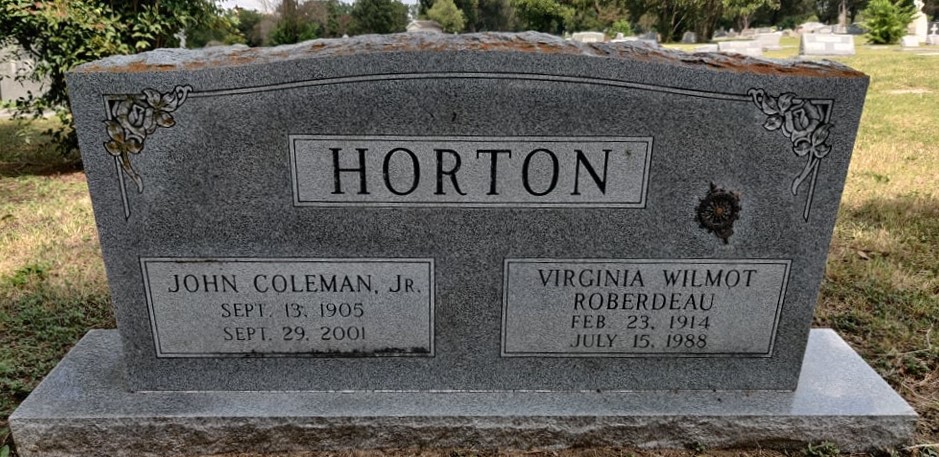 He died in 2001 at the age of 96 and is buried in the Oakwood Cemetery Annex here in Austin. 
His decorations include the Legion of Merit for exceptionally meritorious conduct in the performance of outstanding services to the Government of the United States as Assistant Chief of Staff for operations at Headquarters Army Air Force Western Flying and Training Command, from 1944 to 1945, and the Cloud Banner Award.