Meet our new employee: Sergio Torres-Peralta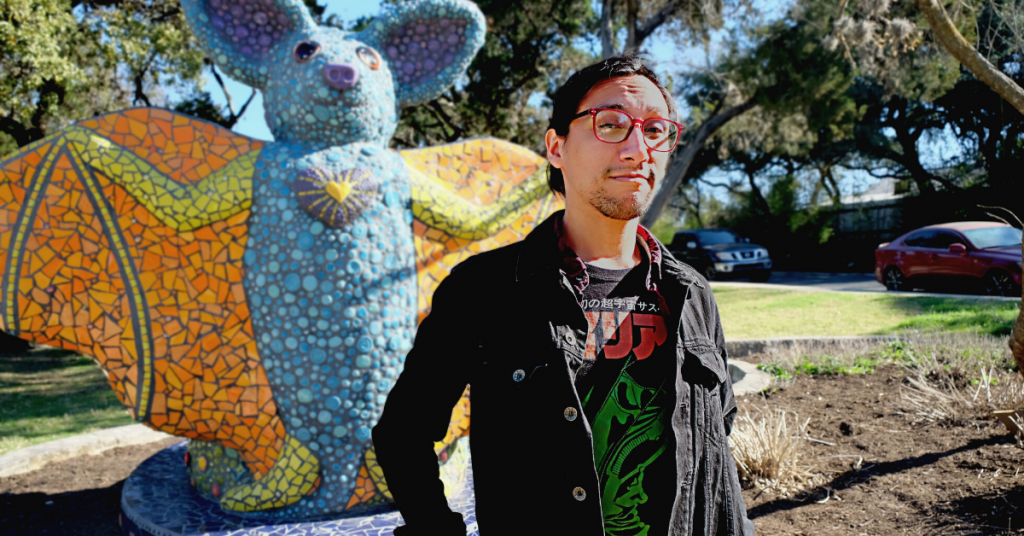 We're pleased to introduce you to Sergio Torres-Peralta, a new Food & Resilience Coordinator in our office. Sergio will be working with the food team in developing Austin's first-ever Food Plan.
We asked Sergio a few get-to-know-you questions so you can learn more about him and his background.
Q: Where are you from and what do you like best about your hometown?
A: I was born and raised in Lima, Peru, and moved to Austin as a (much younger) adult. Peruvian food is excellent, and Lima has places to eat on every other block. Thankfully, I have family in Austin, and — combined with the few Peruvian restaurants in town — I am sure of getting my fix of delicious nostalgia on a somewhat regular basis.
Q: Tell us a little bit about yourself and what interested you in joining the Office of Sustainability.
A: I have been working in the food industry for years. I've worked in all sorts of roles and have had the privilege of meeting some of the most exciting and inspiring people.
Eventually, I found my way into the nonprofit world, working with the excellent team at the Sustainable Food Center. I ran several programs, including Farm to Work deliveries and Farmers' Market operations, which enabled me to support farmers, ranchers, artisans, and various food vendors — all while deepening my understanding of food systems and the many hardships people must overcome to follow their passions.
Being able to support the great people that make this community has been a true honor. Supporting the work that the Office of Sustainability does will allow me to have a greater reach.
Q: What are you most excited to accomplish during your time with the Office of Sustainability?
A: The Covid-19 pandemic and Winter Storm Uri have shown us how fragile our food system is and how urgently we need to take measures to make it more resilient and just.
I am very excited to be working on the first Food Plan for the Austin area and the possibility of putting all my work and experience in the food sector to the benefit of everyone living in this city. (Speaking of the Food Plan, you can fill out our interest form if you'd like to get involved!)
Q: What are some of your favorite things to do or places to go in Austin?
A: There is so much I love doing here, but among my favorites must be biking across our bicycle trails, especially the Walnut Creek Trail. You can easily make a whole loop around the city by connecting our existing trails, and while it may be exhausting, it's pretty awesome.
The city has some great hangout spots, too. One of my favorites is Peter Pan Mini Golf on Barton Springs Road. While I may not the best player, I am playing mini-golf next to a giant dinosaur sculpture, so everything is just alright, alright, alright.
Q: What is your favorite sustainable thing to do in your personal life?
A: I really enjoy cooking plant-based meals at home. Not only do I avoid the nuances of cooking meat or poultry, but it also makes me feel quite good and healthy. I eat pretty much everything when I'm out (especially if it's Peruvian food). Still, at home, I reduce my carbon footprint by removing myself from the meat market.
Q: What is your favorite food and why?
A: I absolutely love ice cream, especially from the excellent folks at Sweet Ritual (sorry, Peruvian food). It's delicious, has tons of weird flavors, and is vegan!
I purposely don't buy it at home (a pint would be gone in seconds), so I visit their storefront regularly!