Reuben Shannon Lovinggood
Reuben Shannon Lovinggood, African American educator, newspaper editor, and the first president of Samuel Huston College when the school officially opened, was born in 1864 in Walhalla, South Carolina. On his death certificate, his father's name is listed simply as Lovinggood, while his mother's name is listed as Leah Lay. A self-described "Mountain Black," Lovinggood was born into poverty with few prospects for an education. He learned the alphabet in Sunday school at age twelve. In 1881, he enrolled at Clark University (now Clark Atlanta University) in Atlanta, Georgia, and in 1890, he graduated with a Bachelor of Arts in Classics.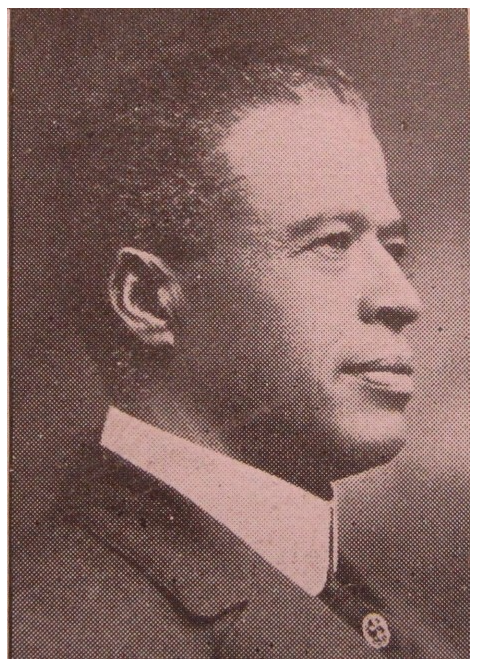 Photo courtesy of Courtesy of Huston-Tillotson University Archives
For a short time afterwards, Lovinggood was co-owner and editor of the Atlanta Times, a weekly newspaper. However, in December of 1891, he sold his share of the paper and moved to Birmingham, Alabama, where he accepted a principal's position at Cameron Elementary School. In 1894, he married Lillie G. England of Birmingham, and in 1895, they moved to Marshall, Texas, where Lovinggood became chair of the Greek and Latin department at Wiley College. Their marriage was short-lived, however, and Lillie died in 1896, nineteen days after giving birth to their son, Reuben Penman Lovinggood. Despite this loss, Lovinggood remained at the college. He married Mattie Alice Townsend, also of Birmingham, on April 25, 1900. They had six children—Beulah, Burrows, Roosevelt, Madeline Alice, Clarissa, and Jessalyn.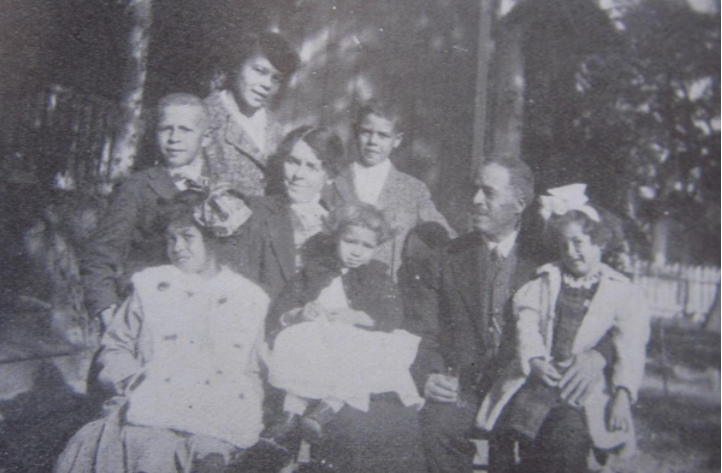 Pictured: President Lovinggood and Family
Back row: Beulah; middle row: Burrows, Roosevelt; Front row: Madeline Alice, Jessalyn, Mattie, Reuben Shannon, Clarissa. Not pictured is Reuben Penman Lovinggood, R. S. Lovinggood's first son, whose mother, Lilian England, died 19 days after his birth. Courtesy of Huston-Tillotson University Archives
During this time and throughout his life, Lovinggood was a prominent leader in the African Methodist Episcopal Church (AME). He was a member of that church's general committee, a frequent representative of Texas to the church's national conference, a representative of the Seventh Episcopal District on the church's board of foreign missions, and a leader in the Texas Epworth League, an educational association for young Methodists. For many years he also served the church as secretary of the Freedman's Aid Society and Southern Education Society.
In 1900, Lovinggood was elected by the Southern Education Society to be the first president of Samuel Huston College (now Huston-Tillotson University), a Methodist Episcopal-affiliated school built for Black students in Austin, Texas. When the college opened in the fall of 1900, there was just one unfinished building with only four usable rooms, two teachers, no furniture, no kitchen or dishes, and the basement was being used to house livestock. However, 83 students were present on the first day of class, and half of them expected to board. When he later described those first days, Lovinggood recalled, "The students sat on trunks while I gave them a lecture and went out to beg chairs, dishes, beds, etc. We called upon the neighbors, both white and Black; all responded liberally. Our first meal was a jug of molasses and fourteen loaves of bread." 
Over the next sixteen years, Lovinggood and his wife, Mattie, worked to improve the school. In 1904, they opened the Eliza Dee Industrial Home for Girls on the campus; in 1910, Lovinggood organized a Classics department at Samuel Huston College. In February 1911, The Christian Educator magazine published an article celebrating the college's tenth anniversary. There was substantial progress to report as the college had grown to include five buildings, nineteen faculty members, and more than 500 students. The institution could also boast 71 graduates. Lovinggood was managing a campus with a property worth $87,000. The Christian Educator reported that "Samuel Huston College has grown in ten years to [be] one of the largest and best schools of our Church for colored youth in the South." When Lovinggood saw the need to construct a new industrial building, he took it upon himself to raise $6,000 of the remaining $10,000 needed. Thanks to their early efforts, by 1927 Samuel Huston College made enough progress to be considered a Class A senior college.
Lovinggood served as president of the Colored Teachers State Association of Texas from 1905 to 1906, and he worked to institute uniform requirements for diplomas and degrees in Texas' Black schools. On an interesting aside, while teaching at Huston College, Mrs. Lovinggood also attended classes at the University of Texas at Austin's School of Library Science. Although Black students were not allowed to attend since it was prior to integration, she was so fair skinned that her racial background was not known to the administration.
Reuben Shannon Lovinggood enjoyed a distinguished career at Samuel Huston College and earned the respect of the students and staff as well as the confidence of Austin's city officials. Unfortunately, he suffered from chronically poor health, and on December 17, 1916, Lovinggood died due to chronic nephritis. His funeral in Austin was well-attended. The Austin City Council was present, and the mayor made a speech. Lovinggood was buried in Oakwood Cemetery. He was remembered by many for his fair criticisms of Jim Crow and a teaching philosophy that inspired Samuel Huston College's school motto, "Strive always to treat others better than they treat you."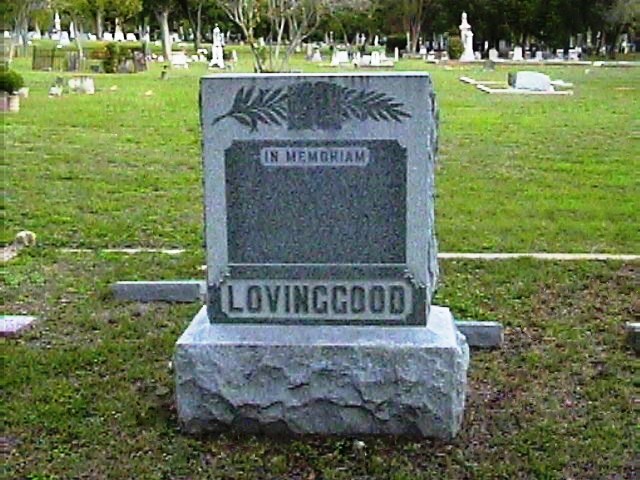 Much thanks to Greg Farrar, a descendant of Lovinggood, for this biography