Stories Through Nature: An Introduction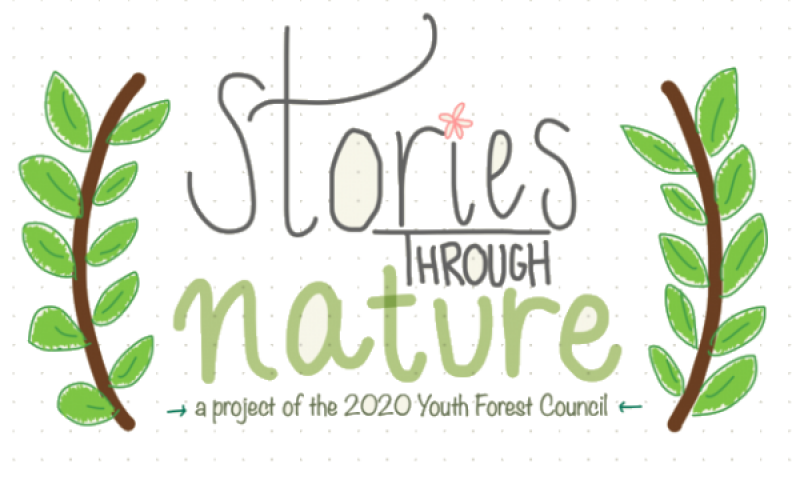 Hey fellow tree enthusiasts! 
Welcome to our Community Action Project (CAP). We are three interns working with the City of Austin's Development Services Department. Through our one-year journey, we have expanded our knowledge of the urban forest, helped on projects benefiting the community, and come to appreciate the nature around us even more. 
What is an urban forest? 
The urban forest consists of trees that can be seen in and around the city. That tree on your school's campus? Part of the urban forest. Those trees located in Mayfield Park and Laguna Gloria? Part of the urban forest, too!  
What is forest bathing? 
Inspired by the Japanese practice called shinrin-yoku, forest bathing is the act of being outdoors and using the ambiance of nature around you to improve mindfulness.  
What is leaf identification? 
Leaf identification consists of identifying leaves on a tree in order to identify the type of tree.  
About Stories Through Nature
These blog posts are set up to welcome you into the skills and interests we have developed from the internship. We will focus on leaf and tree identification, as well as forest bathing. Below is a more detailed introduction from each of us. You can also read more about us and our cohort at www.austintexas.gov/youthforest.
 
Edgar
The Youth Forest Council was my opportunity to learn about the green spaces in Austin and being able to appreciate the green spaces that are around the city. Nature is my go-to whenever I am feeling stressed or just looking for fun. Being able to learn about the efforts put into the urban forest gives me a deeper appreciation for the trees that surround me. This appreciation has been heightened during my move to Boston University, where I am studying Electrical Engineering. Even through this stressful time, being able to spend time outside and enjoying nature allows me to reset and focus better on the tasks at hand. 
Antonia
I applied to the Youth Forest Council in the hopes of learning more about careers that would allow me to focus on the environment. I've always appreciated nature and do my best to be involved in protecting it. I'm currently attending Bryn Mawr College in Pennsylvania, and I'm planning on majoring in Biology. While it's been a stressful year and my future is full of uncertainties, spending time in nature has served as a nice way to cope. This is my first time working on a project of this scale and, while I'm nervous, I hope that you are able to learn something new and appreciate nature with us. 
Evelyn
I was attracted to the Youth Forest Council because I wanted to give my part back to nature. After being in a nature-immersive mentorship program during middle school, I felt like it was my responsibility to further educate myself and my community about the environment in hopes to properly maintain and share it. Currently, I am studying Organizational Leadership at the University of Pennsylvania. While our learning has been online and remote, it allows for me to spend more time in Austin's greenspaces. I hope you are able to learn more about the trees around you and you grow curious to their characteristics and what makes them and their leaves unique.