William John "Billy" Disch
William John "Uncle Billy" Disch, a baseball coach who was noted for perfectionism and strict discipline and whom Disch-Falk field was partly named for, was born in Benton County, Missouri. 
His family moved to Wisconsin in 1886 where he began attending public schools and focused intently on baseball. He actually began his coaching career here in 1898 at Sacred Heart College in Watertown, Wisconsin.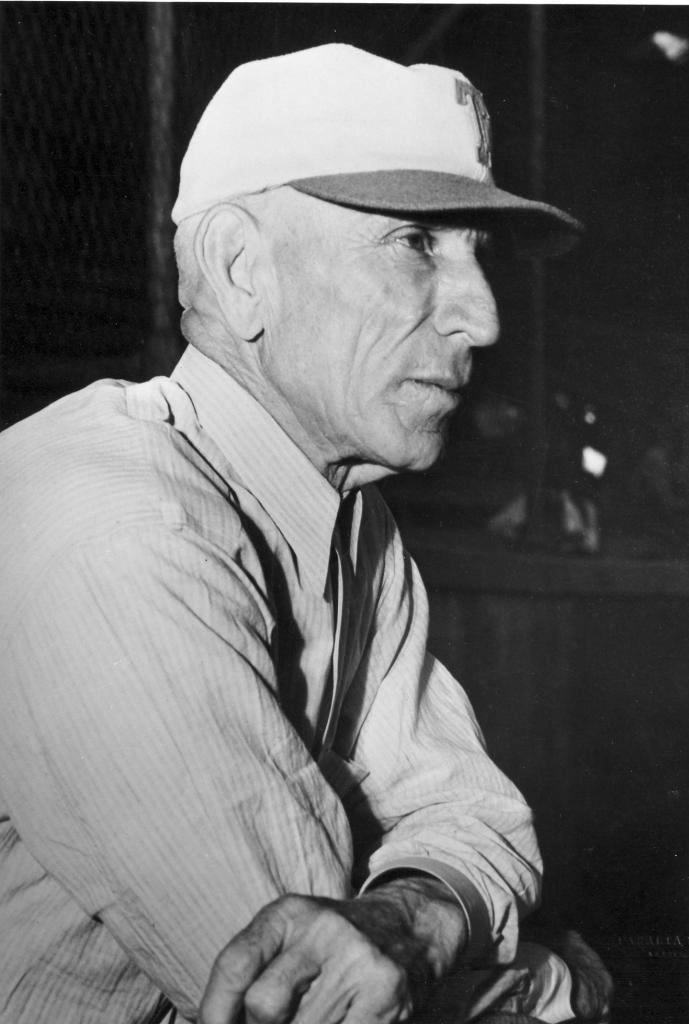 Photo courtesy of Texas Sports Hall of Fame 
He also played baseball professionally at Sioux Falls, South Dakota (1900 to 1902), at Fort Worth, Texas(1903 and 1904), and at Galveston (1905 to 1907). 
While playing professionally he coached at St. Edward's University at the same time here in Austin from 1900 until 1910 when he left to join the staff at the University of Texas. And it was at UT that he developed one of the nation's best coaching records.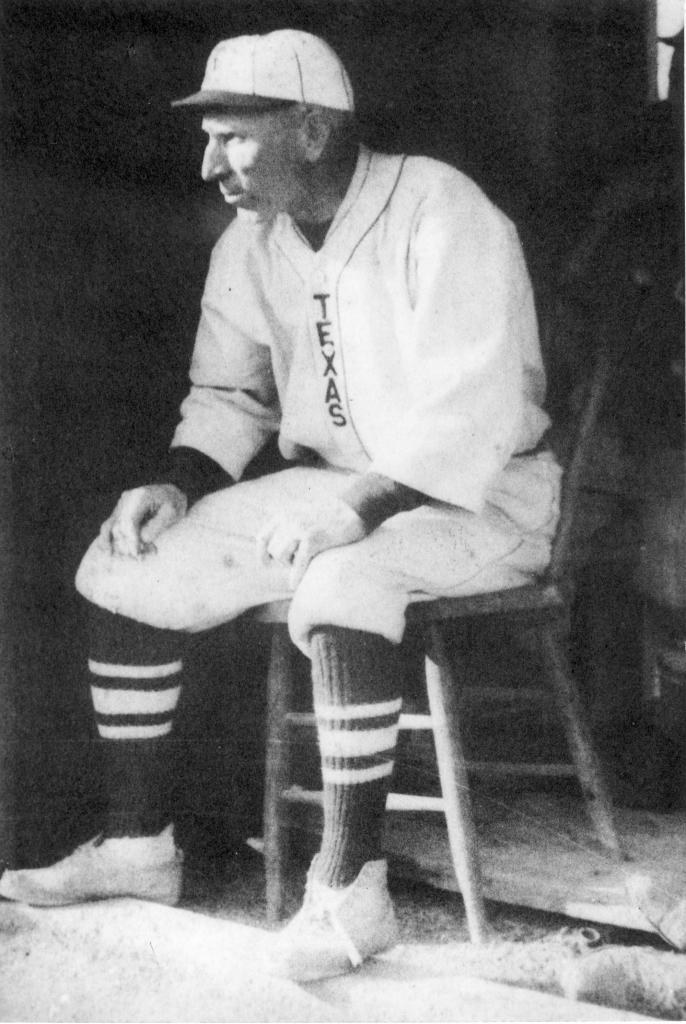 Photo courtesy of Texas Sports Hall of Fame
From 1911 until he retired in 1940, he produced 27 championship teams, including four in the old Texas Intercollegiate Athletic Association and 20 out of a possible 25 in the Southwest Conference.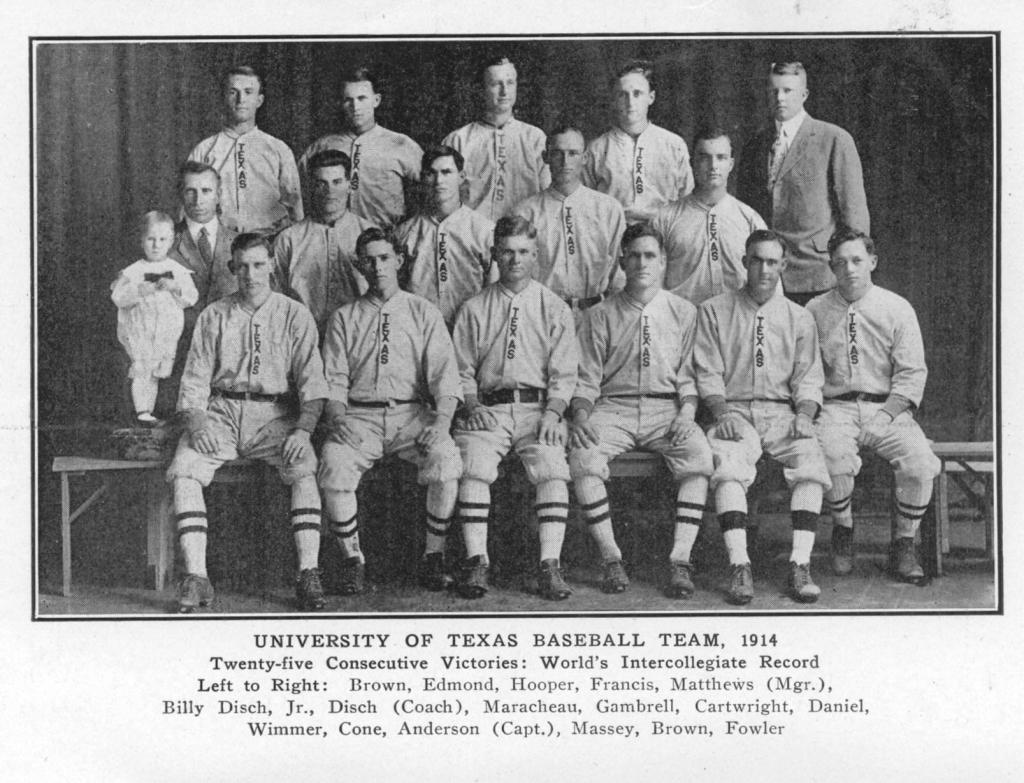 Photo courtesy of Texas Sports Hall of Fame
His all-time coaching record was an impressive 512 victories and 180 losses for a career winning percentage of .740 with 20 Southwest Conference championships in 29 seasons, and he sent 23 Longhorns onto Major League rosters. 
Eighteen of Disch's players were enshrined into the Longhorn Hall of Honor as a result of his influence. 
In 1947 Disch-Falk field was opened in Austin in honor of him and Bibb Falk.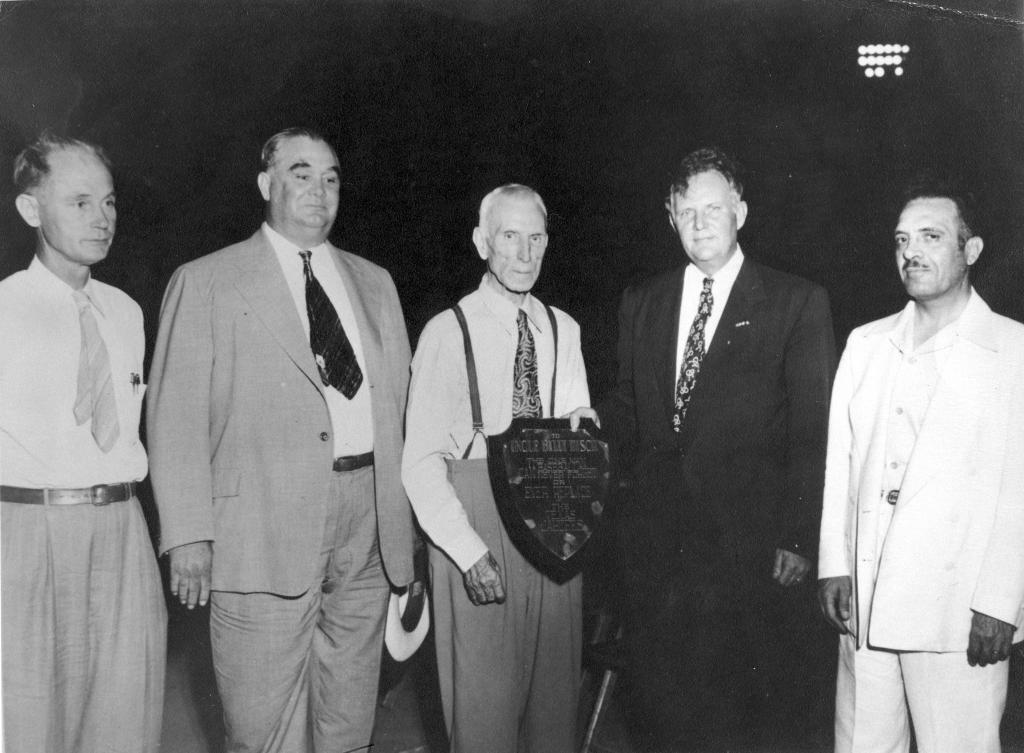 Photo courtesy of Texas Sports Hall of Fame
Disch died on February 3, 1953 and was buried in Austin Memorial Park Cemetery. 
He was inducted into the Texas Sports Hall of Fame in the next year, into the Longhorn Hall of Honor in 1957, and the College Baseball Coaches Association Hall of Fame in 1965, and became a charter member of the ABCA Hall of Fame in 1966.