Be part of the dream for a better Austin!
The Austin Civilian Conservation Corps (ACCC) helps Austinites who have been economically impacted by COVID-19 earn income, serve their community, and gain skills that can lead to strong new careers.

All current ACCC programs are underway, and new opportunities to apply are coming soon!
---
Ongoing Programs
The following ACCC programs are in progress and not currently taking applications.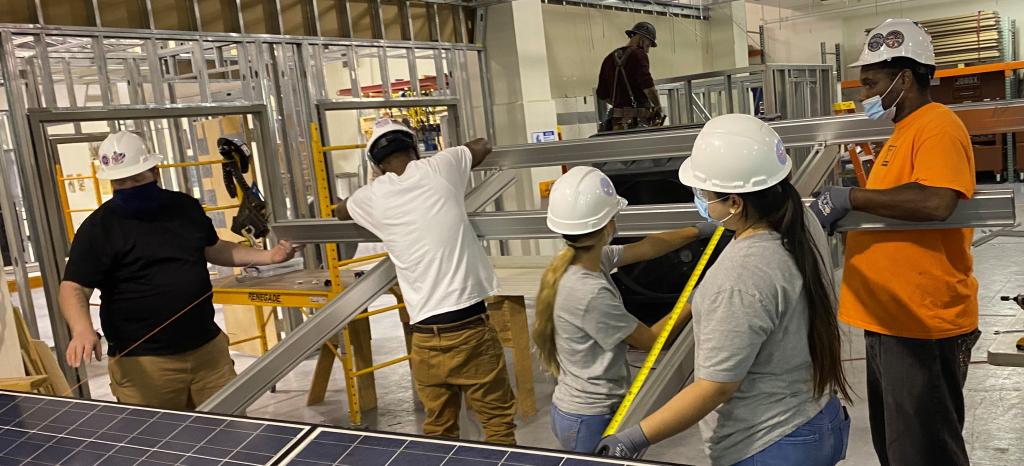 AYW Parks and Public Lands Improvement

Solar and Green Building Training

ArtResponders

Austin Safely Creates

#BeWellATX
---
ACCC Background
"From the depths of the Great Depression came one of the greatest investments in the American landscape."
Inspired by the original Civilian Conservation Corps (CCC), which in Texas employed 50,000 people to create what would become the Texas State Park System (among other projects), the Austin City Council approved Resolution No. 20200507-061 on May 7, 2020. This resolution created the ACCC to employ Austinites experiencing economic distress as a result of COVID-19.
Begun in the 1930s, the national Civilian Conservation Corps (CCC) was part of Franklin Delano Roosevelt's New Deal work programs. The initiative enlisted unemployed people to work on land conservation and park development projects. For many, participating in the CCC led to increased future employability, and improved physical and mental health.
ACCC goals include:
Providing economic relief and job/career opportunities to Austinites who have been economically impacted by COVID-19
Creating lasting, positive effects for residents
Inspiring hope and build community
Advancing the City's strategic sustainability & equity goals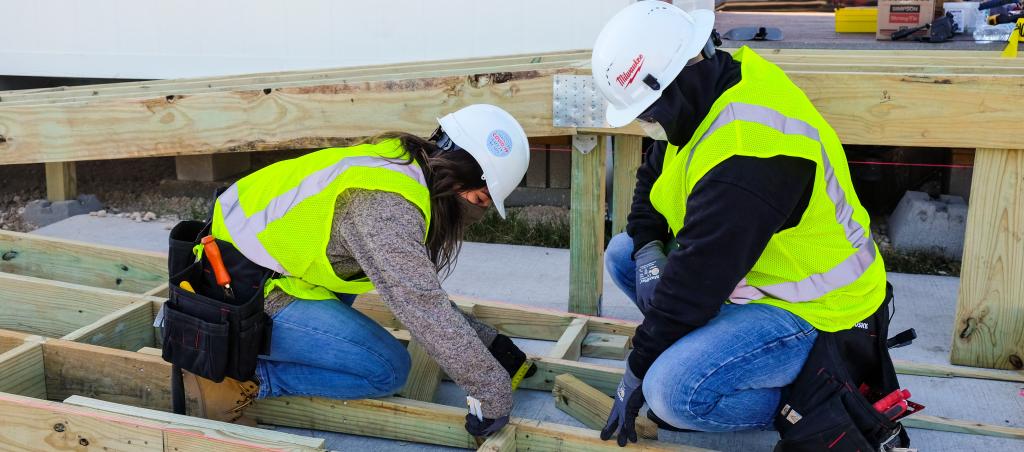 ---
Frequently Asked Questions
Will participants be employees of the City of Austin?

No, each partner organization will employee individual participants directly.

How long will the program and employment last?

Each partner's portion of the program is different and has its own timeframe for employment agreements. The City of Austin will continue their funding support of this program as long as possible.

How much will I be paid?

Participants in the ACCC will be paid a living wage for work completed, which the City of Austin currently defines as a minimum of $15 an hour.

In order to help participants build careers, ACCC programs provide training, certifications, and professional development opportunities wherever possible.

How do I demonstrate that I qualify for the program?

The application to participate includes instructions and questions to answer to indicate your interests and determine if you qualify for the program. Applications have been simplified to the greatest extent possible.

What special skills do I need to become a program participant?

Each partner's initiative has different requirements. If special skills are needed, training will be provided.
---
Recent News
April 6th, 2021
New Conservation Program Providing Jobs Training in Flood-Hit Area of Onion Creek
February 5th, 2021
December 22nd, 2020
City Departments Join Forces to Help Those Hit Hard by COVID-19
November 13th, 2020
Austin Civilian Conservation Corps launching to help Austinites economically impacted by COVID-19
---
Program Contact Information
If you have questions or would like more information, please email us at accc@austintexas.gov