Smart Mobility involves deploying new technology to move people and goods through the city in faster, safer, cleaner, more affordable and more equitable ways. Our mission is "to lead Austin toward its mobility future through meaningful innovation, collaboration, and education."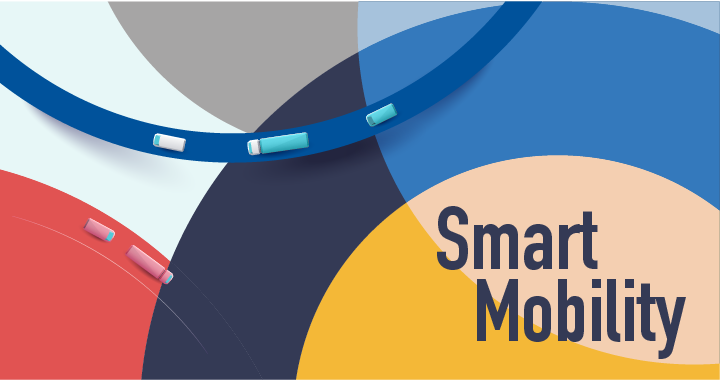 Smart Mobility seeks to foster creative mutually beneficial partnerships to support the safe development, testing, and integration of emerging mobility solutions into Austin's transportation network. This testing offers a preview of the technology that may soon arrive on Austin streets, and in this way, the Smart Mobility office helps prepare Austin Transportation to manage the emerging technology that is on the horizon.
Private sector organizations wishing to propose smart mobility projects not listed as calls for partnerships should submit a Public-Private Partnership Opportunity Expression of Interest Form.
If you have additional questions about this process, please email: SmartMobilityOffice@AustinTexas.gov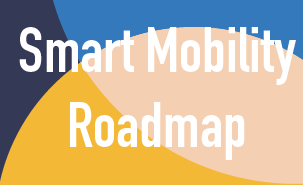 The Smart Mobility Roadmap lays out a proactive and deliberate approach to new mobility capabilities that will ensure a future that is equitable, affordable, prosperous and data-driven. Learn more and read the Roadmap.
---
Pilot Program




 

TAPCO

TAPCO recently deployed technology in Austin to test their Connected Vehicle Pedestrian Crosswalk Warning System. This pilot will test the system's ability to improve pedestrian safety by informing drivers when they are approaching pedestrians who are crossing the street. 

When the crosswalk's push-button is activated, the system will send communications to nearby connected vehicles that pedestrians are present and crossing the street in their intended path. Connected vehicles can use this wireless technology to communicate with infrastructure and other vehicles, and their features include displaying basic safety messages to drivers.

The system also provides warnings to drivers of non-connected vehicles using highly visible, rectangular rapid flashing beacons on both sides of the road.  This pilot will also help the City develop a process for retrofitting older infrastructure with the new connected vehicle technology.




---

VELODYNE

The Smart Mobility Office partnered with Velodyne Lidar to test their lidar-based solution. Velodyne's solution uses Lidar, which stands for Light Detection and Ranging, as a method to detect all road users including vehicles, pedestrians and cyclists in real time.

 

Placemaking Program




ARTBOX PROGRAM

The Artbox Program strives to honor and celebrate people and cultural histories, and advance equity and safety in Austin. The Artbox Program provides Austin neighborhoods and business districts the opportunity to enhance Austin Transportation's (ATD) traffic signal (utility) cabinets with community-inspired artwork created by local artists. The program helps to beauty neighborhoods and business districts, encourages civic pride, and expresses a community's special character for others to see, learn and enjoy.

Fill out the application at this link to sponsor an artbox in your area! 

---

CREATIVE CROSSWALKS

On National Coming Out Day, Austin Transportation installed a creative crosswalk that resembles the Progressive Pride flag at the intersection of Bettie Naylor (Fourth) and Colorado streets. National Coming Out Day is a day that raises awareness for individuals within the LGBTQ+ community. This placemaking activation installed by the City conveys a message of hope, support, and acceptance to all who live in and visit Austin.   

The design for the rainbow crosswalks were based on previous designs requested by the community. The Progressive Pride flag that provided the basis for the crosswalk includes black and brown stripes to represent people of color, and baby blue, pink and white, which represent the transgender community.

Additionally, three nearby utility boxes will be decorated as part of the Smart Mobility Office's Artbox program. The Artbox at the southwest corner of Bettie Naylor and Colorado Street will feature the original 1978 Gilbert Baker Pride Flag, the 2017 Philadelphia Pride Flag, the 2018 Progress Pride Flag by Daniel Quasar and the 2021 Intersex Progressive Pride Flag designed by Valentino Vecchietti.  Select this link to learn more about these flags or fill out this survey to provide feedback on the eight other flags that should be displayed on the two other artboxes in the area.

Collaborations




GEORGIAN ACRES COMMUNITY HUB

The University of Texas at Austin (UT), Austin Transportation (ATD), and local non-profit Jail to Jobs were selected as awardees of the National Science Foundation's Civic Innovation Challenge to create a community mobility hub. The Civic Innovation Challenge is a national research and action competition that supports ready-to-implement pilot projects that have the potential to produce scalable, sustainable, and transferable solutions to address community-identified challenges. The community hub seeks to address community-identified transportation challenges in the Georgian Acres neighborhood. Mobility hubs are places in a community that bring together multiple types of transportation—like e-scooters, carshare, a neighborhood circulator service, and other ways for people to get to where they want to go without a private vehicle. The project team also proposed providing additional services in the hub that had been requested by the community, such as Wi-Fi and access to community services. To learn more, please visit the project website: https://sites.utexas.edu/nsf-civic/

---

METROBIKE

MetroBike Austin's public bikeshare system, is making long term bikeshare service improvements! These include providing an all-electric fleet, expanding the number of bikes and stations, integrating with existing and planned Capital Metro transit services, and improving services and reaching communities outside the downtown core. Bike riding has increased under COVID-19 shelter-in-place orders throughout the nation, and e-bikes have been used at rates 3 to 4.5 times more frequently than the regular pedal bikes. The rebrand from Austin B-Cycle to MetroBike and expansion plans follows the new partnership approved in June 2020 between Capital Metro and the City of Austin to use the bikeshare system to improve its connection to transit and aid the long-term mobility goals laid out in the Austin Strategic Mobility Plan.

---

THE RAY

Through the coordination of the Smart Mobility Office, the City of Austin signed a partnership charter with The Ray—a non-profit philanthropic organization—in October 2020. The Central Texas Regional Mobility Authority (CTRMA) and TxDOT executed similar charters during late 2020 and early 2021, making enhanced regional collaboration possible.

Over the near term, the City's partnership will focus on facilitating, executing, and promoting innovative projects that prioritize road safety, improve infrastructure resiliency, protect, and restore the environment, and enable emerging mobility.

---

FORD CITY: ONE CHALLENGE

In June 2019 the Smart Mobility Office and Ford Mobility partnered to launch the City:One Challenge. This program crowd-sourced ideas to improve access to healthy living in East Austin. Over the course of eight months the program brought together health and social justice experts, community members, government and transportation officials, and entrepreneurs to design solutions that could improve health and mobility out comes for historically underserved Austin communities. In January 2020, the City:One steering committee selected two proposals to receive funding and development support to test and implement their ideas in a real-world setting.

The winners were:

Past Initiatives




SPACES

Austin Transportation's Smart Mobility Office is partnering with SPACES Operations on a three-month parking pilot in the City Hall Garage. This pilot will run from August 16 to November 12, 2021 and will test a touch-free parking technology that reduces contact with ticket dispensers, payment machines, screens, and other public surfaces. Drivers can use SPACES to enter the garage, park, and pay using just their smartphone. Since this technology is phone number based, no app download is required.

This pilot is open to City employees, City Hall visitors—who can receive parking validation—and the public. Garage parking prices will not change for paying customers. Using SPACES is optional. The parking ticket kiosks and badge readers will still be available at entry and exits.

Drivers paying with cash or those visiting a retail business that offers parking validation must pull a parking ticket from the kiosk, rather than using SPACES. Affordable Parking Program participants and monthly contract parkers should continue to use their badges to access the garage.

HOW SPACES WORKS

Accessing the garage through SPACES differs slightly based on whether a driver is a City employee, a City Hall visitor seeking parking validation, or someone who is paying for parking. In general, however, drivers:

Lift the garage gate by calling a unique phone number posted in the lane and pressing the lane ID displayed on the sign. Once in the garage, drivers will receive a text message to start their session. First time paying customers should use the text link to enter their credit card payment information, before trying to exit the garage. To exit later, drivers call another unique phone number and enter the lane ID number to lift the gate.

 

The video below describes how the technology works. For more information, please visit the FAQ page.

---

SWIFTMILE

Electric Scooter Parking and Charging Pilot 

The Smart Mobility Office and Swiftmile, Inc. collaborated for a six month pilot to test the usability of the company's universal scooter parking and charging stations. This pilot observed how effectively Swiftmile's stations could be used to manage sidewalk organization and improve access to fully charged e-scooters. 

During Phase I, the stations acted as parking stations only—without power for charging—while Swiftmile and the Smart Mobility Office worked to understand patterns of use and waited for e-scooters to ridership to rebound in the wake of the COVID-19 pandemic.

Phase II, which began in October 2020, allowed e-scooters to charge while parked in the stations. In February of 2021 crews began removing the temporary Swiftmile charging and parking stations from the downtown and campus area.

Smart Mobility Office staff is evaluating data collected during Phase I and Phase II of the pilot, as well as reviewing feedback submitted by Austin community members. Once the evaluation is completed the office will make recommendations regarding the future use of this type of technology in Austin.

Stations were installed at:

900 Electric Dr.
90 Rainey St.
1100 E. 5th St.
2104 Guadalupe St.
400 W. 24th St.
100 Congress Ave.
401 Congress Ave.
500 W. 2nd St.
424 S. Lamar Blvd.
1412 S. Congress Ave.

Watch the video below to learn how the stations worked.