Smart Mobility involves deploying new technology to move people and goods through the city in faster, safer, cleaner, more affordable and more equitable ways. Our mission is "to lead Austin toward its mobility future through meaningful innovation, collaboration, and education."
Smart Mobility seeks to foster creative mutually beneficial partnerships to support the safe development, testing, and integration of emerging mobility solutions into Austin's transportation network. This testing offers a preview of the technology that may soon arrive on Austin streets, and in this way, the Smart Mobility office helps prepare Austin Transportation to manage the emerging technology that is on the horizon.
Private sector organizations wishing to propose smart mobility projects not listed as calls for partnerships should submit a Public-Private Partnership Opportunity Expression of Interest Form.
If you have additional questions about this process, please email: SmartMobilityOffice@AustinTexas.gov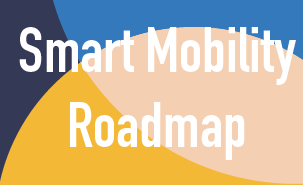 The Smart Mobility Roadmap lays out a proactive and deliberate approach to new mobility capabilities that will ensure a future that is equitable, affordable, prosperous and data-driven. Learn more and read the Roadmap.
---
Pilot Program

Placemaking Program

Collaborations

Past Initiatives