Home | Exhibits | Education | Rentals | Caminos | Get Involved | Advisory Board| Latino Artist Access Program (LAAP) | MACC Phase 2 & Master Plan

The ESB-MACC is open to the public. Check our Facebook (@ESBMACC) for the most up-to-date event details.
The listings below are updated weekly. For the most up-to-date event details, including last-minute changes, please refer to our listings on Facebook:
https://www.facebook.com/ESBMACC/events
Masks are recommended in indoor spaces at the ESB MACC. You will find that many MACC programs and events are also currently taking place outdoors. For indoor programs and events, capacities and mask recommendations may be adjusted for your safety as COVID risk levels change. Ponte la Mascara, Austin! (video courtesy of Guateque Son).
* Please do not attend in-person programming if you are ill, have been diagnosed with COVID recently, or exposed to COVID.
* Get your parking pass at the MACC Main Office when attending events! 

Digital Programs
In addition to our in-person programs, the ESB MACC offers engaging digital programs and performances. These can be viewed for free on MaccDigital.net. 
* For family-friendly/ youth activities make sure to view our Education Digital Programs too!

Weekly Wellness Programs

Yoga with Sana Yoga

Every Saturday 10:00am-11:00am
Dance Studio at the MACC
 
(NOTE: Please follow the Facebook event for upcoming classes!)

FREE Bilingual Yoga returns to the MACC on every Saturday 10am! 

Sana Yoga provides a pathway for healing with equitable and accessible programming, while organizing to reduce systemic factors that negatively impact mental health, physical health and social well-being amongst our Latinx community and other marginalized communities.

You can get pick up a parking pass from the MACC Main Office!

 

Capoeira

Every Saturday 12:00-1:30pm
Dance Studio at the MACC

(NOTE: Please follow the Facebook event for upcoming classes!)

Capoeira with Eric Salazar meets every Saturday at the ESB-MACC. This class is held for all levels and all ages in the Dance Studio. Especially suited to children and families. Instructors are bilingual- English/Spanish.

Come learn more about and experience the cultural tradition of Brazilian martial art, Capoeira, which combines elements of dance, acrobatics, and music!

The event and parking are absolutely FREE. Pick up your parking passes at the MACC main office!

UPCOMING EVENTS: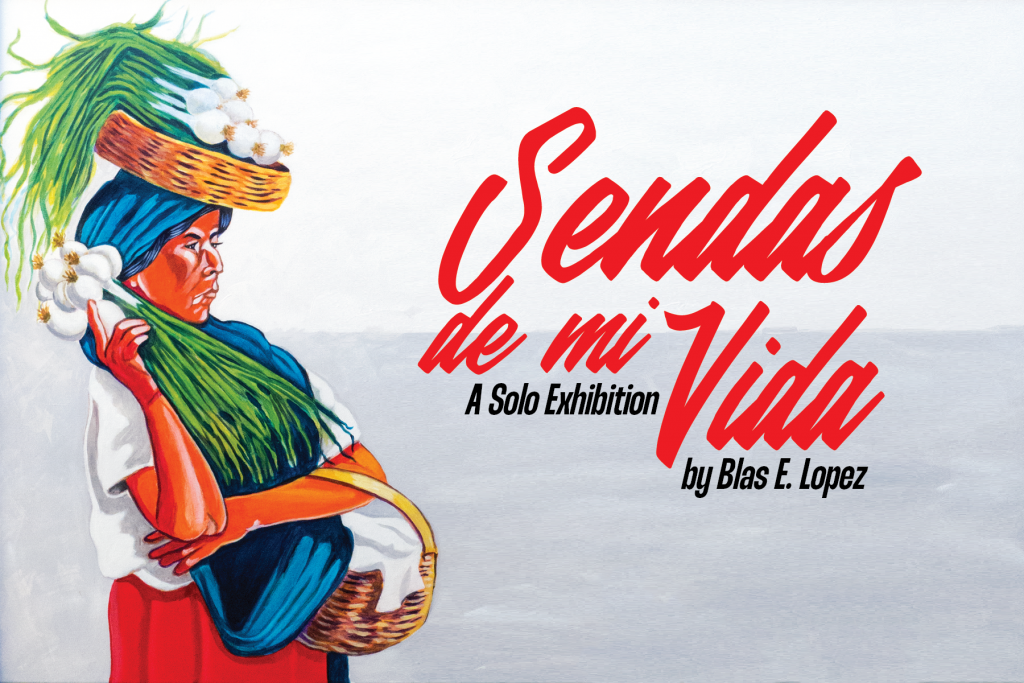 "Sendas de Mi Vida" by Blas E. Lopez
On Display Now: July 2nd - August 27th, 2022
During regular gallery hours, free and no reservation required! 
View the online exhibit on the Smithsonion Learning Lab: Online Exhibit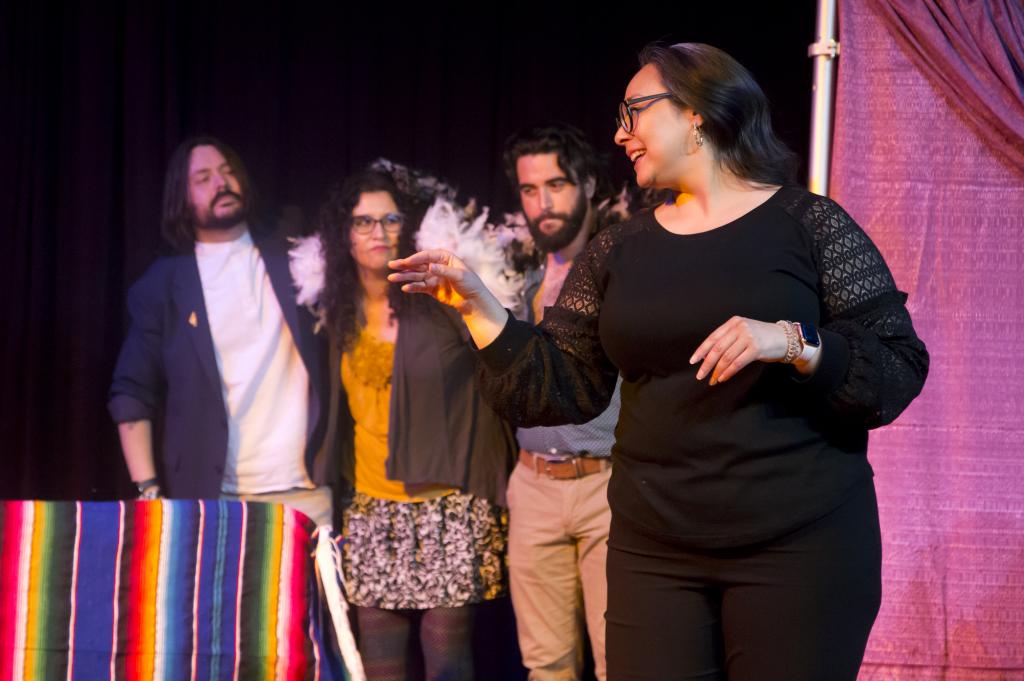 Escandalo - Improvised Telenovelas
August 20th @ 8PM 
Black Box Theater 
Get your tickets on Eventbrite!
Melodrama knows no limits in a Muy Sexy, Hilariously Improvised show filled with Longing Glances, Delicious Chisme, and Cold-Blooded Murder.
Join the cast of the B. Iden Payne Award-winning ¡Escándalo! for an evening of comedy and drama as they weave together a brand new, never-before-seen, never-to-be-seen-again passion-filled telenovela based on audience suggestions.
Senior pricing available at door

Parking included with purchase of ticket

Box Office opens: 7:45 p.m.

Doors open: 7:55 p.m.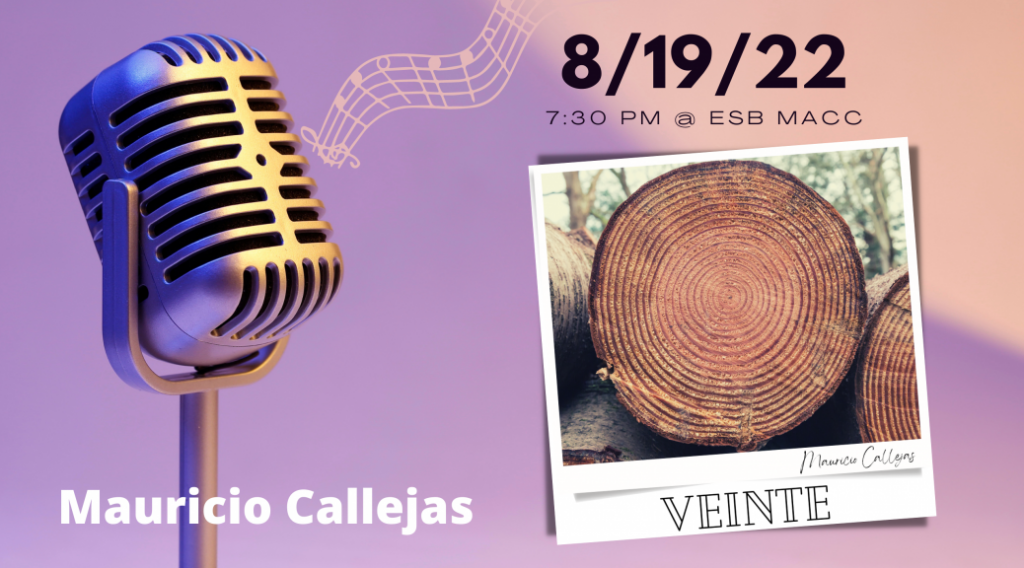 "Veinte" Album performance by 
Mauricio Callejas & Teresita Ramos
Friday, August 19th @ 7:30PM
Black Box Theater 
Tickets available at MauricioCallejas.com
Join Salvadoran singer-songwriter Mauricio Callejas and his wife Teresita Ramos celebrating their 20th anniversary of living in Austin. They arrived to this wonderful city 20 years ago in July of 2002. This new album includes a new version of their very first song "Aún" and their latest one "Veinte", which gives the album its title. It will be a very special night where you will hear for the first time the 7 new songs that make up this album, performed on stage by a group of talented musicians.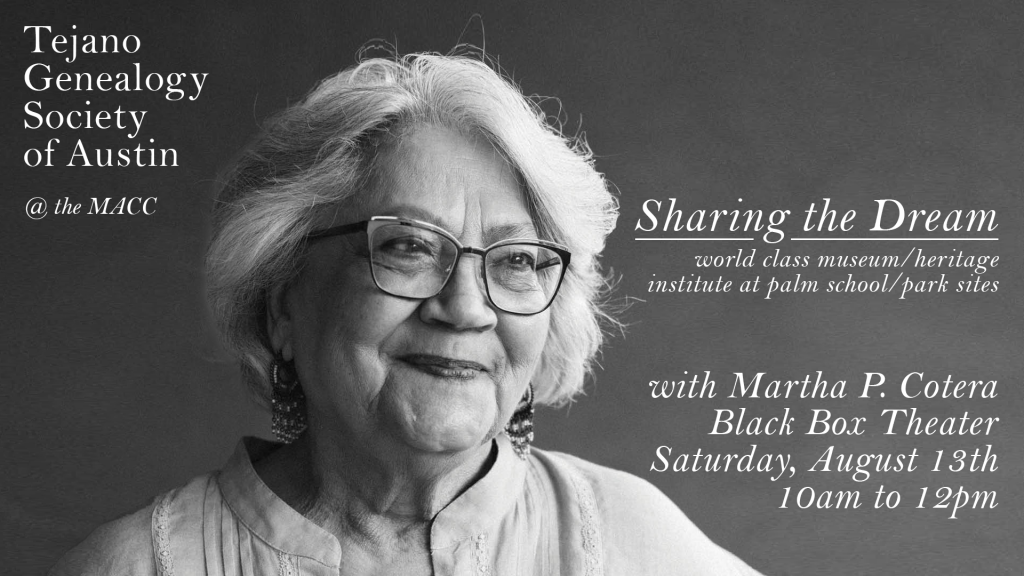 TGSA Presents: Sharing the Dream with Martha P. Cotera
Saturday, August 13th @ 10am
Black Box Theater 
Join the Facebook Event! 
The Tejano Genealogy Society of Austin invites you to a talk given by esteemed librarian, archivist, feminist and civil rights activist Martha P. Cotera: Envisioning Austin's history as mecca of Indigenous, Mexican American, Afro-Mexican, Latino and Afro-Latino cultures.
Martha P. Cotera has been a librarian and archivist for over 50 years, beginning at the Southwest Collection of El Paso Public Library; she has worked in public documents, public libraries, as information director of educational labs and clearinghouses and for 20 years she published the Austin Hispanic Directory. Martha is a founder of the Mexican American Library Program at the UT Benson Latin American Collection where she acquired the most important Latino archives, and she also consulted in setting up the Mexican American Collection at Austin History Center. She serves as resource advisor to Chicana Por Mi Raza, a national archive digitization and oral history project.
As a feminist historian, activist librarian and archivist, she seamlessly weaves her civil rights, feminist, and other progressive advocacy into her passion for preserving history and cultural heritage. Currently she is part of a local Taskforce working to establish a Museum and Heritage Institute at Palm School and Palm Park sites.
Cotera's presentation, "Sharing the Dream: World Class Museum/Heritage Institute at Palm School/Park Sites" will be held in the Black Box Theater on Saturday, August 13th @ 10am to 12pm. FREE & open to the public, remember to pick up you parking pass at the MACC main office! Photo by Eric Morales.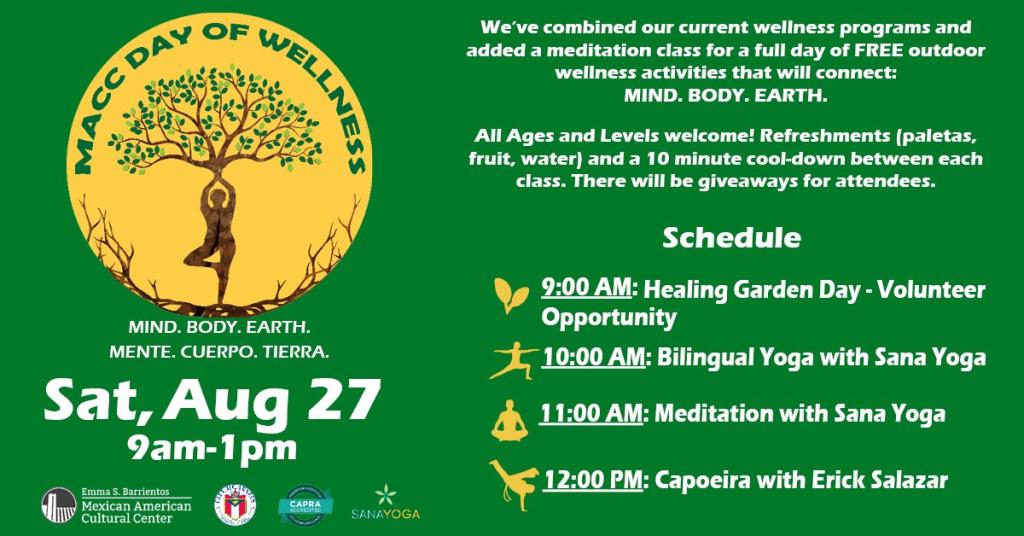 ESB-MACC Day of Wellness: MIND. BODY. EARTH. MENTE. CUERPO. TIERRA.
Saturday, August 27th from 9 AM - 1:30 PM
The ESB-MACC is combining our current wellness programs and adding a meditation class in this full day of wellness activities! On Saturday, August 27, head to the ESB MACC for this outdoor wellness event complete with refreshments and a 10-minute cool-down between each class. There will be giveaways for attendees. This event is entirely FREE, no tickets or RSVP required!
Healing Garden Day - Volunteer Opportunity @ 9 AM

Free Yoga with Sana Yoga @ 10 AM

Meditation Class on the North Lawn @ 11 AM

Capoeira with Eric Salazar for All Ages & Levels @ 12 PM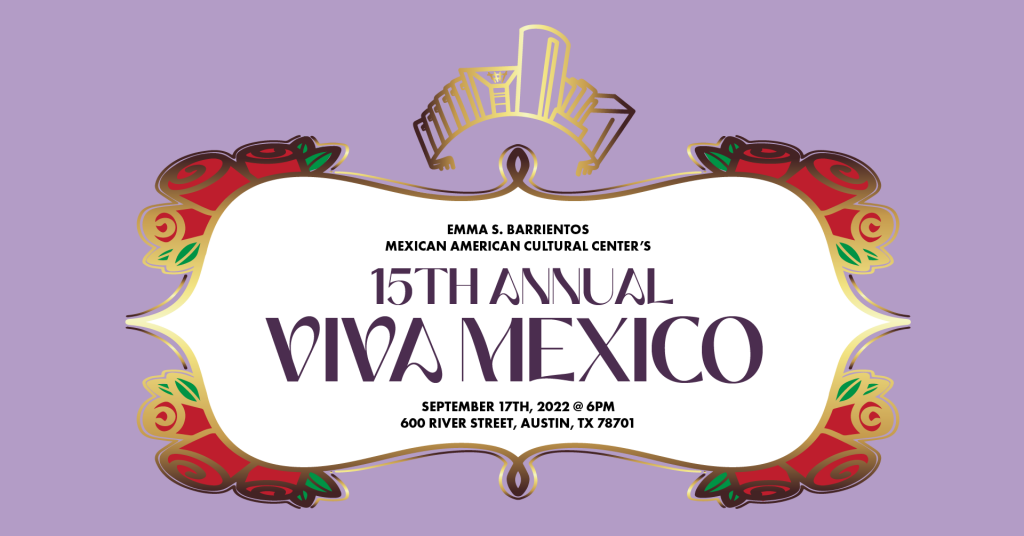 15th Annual Viva México: A Quinceneara! 
September 17th, 2022
6pm - 10pm, doors open at 5pm
600 River Street, Austin, Texas 78701
Free shuttle bus service at Sanchez Elementary
& Martin Middle School 
The Emma S. Barrientos Mexican American Cultural Center will host its 15th annual Viva México celebration on Saturday, September 17th from 6pm - 10pm, doors open at 5pm. This lively celebration will include live music and dance performances, panel discussions, family-friendly art activities, and a mercado by Frida Friday ATX. Special guest hosts from Univision will lead the evening's programming as the Masters of Ceremonies.
Viva Mexico is an Austin tradition that pays tribute to both Mexico's Independence Day and to the diverse cultural traditions of Austin's Mexican, Mexican-American, Latino/a/x, and Tejano community. This year is extra special because it's our 15th anniversary, and Viva Mexico was the first event EVER hosted by the MACC in 2007. Because it's our 15th birthday, or "quinceneara" , the MACC will celebrate the past, present, and future, and it will also be the last Viva Mexico on-site before our building goes into its next phase of construction.
Exhibits and panel discussions with collaborative partners will explore latinidad, identity, and Austin history. With the growing and changing landscape of East Austin and Rainey street, it is important to honor this annual celebration as an Austin tradition that highlights how the MACC brings the community together.
The event is FREE and doors will open to the public at 5:00pm. There will be free shuttle bus service from 4:30pm-10:30pm at Sanchez Elementary and Martin Middle School. The ESB-MACC is located downtown at 600 River Street. Visit vivamexicoatx.net for more information/updates!
Signature Event

ESB-MACC's Annual Signature Events
Learn more about our yearly events below!

 

A celebration of women inspired by the first feminist of the New World, Sor Juana Inés de la Cruz, with food, art, and performances by womxn.

 

Award Ceremony recognizing remarkable Latinx for the highest artistic excellence they bring to the cultural arts of Austin, TX. 

 

The day of Mexico's Independence from Spain is always remembered on the 16th of September. Our father of independence is Miguel Hidalgo y Costilla, who started the revolt on the eve of the 15th of September.

 

A day to remember our loved ones who have passed with ofrendas/offerings, music, food, and kids activities. Part of Mexican culture is learning from our ancestors and learning where they came from to guide our future.

COLLABORATE WITH US!
The Emma S. Barrientos Mexican American Cultural Center is a vibrant arts center with 100,000 annual visitors. Since 2007, we have been offering countless cultural events and art classes focusing on performing arts, music, literature, film screenings, and the Latino Arts Residency Program. A collaboration is a one-time presentation that is co-produced with the ESB-MACC.  It can be a panel discussion, music or theater presentation, film screenings or community engagement discussion. The ESB-MACC organizes year-round activities and also cooperates with a large number of partners who complete and strengthen programming through rentals and collaborations. For more information, download our collaboration request form.
Collaborators that we have worked with in the past are: AARP, ALMA (Austin Latino Music Association), Austin Community College Creative Writing, Austin History Center, Austin Museum Partnerships, The Austin Symphony, Ballet East, Bellas Artes Alliance, The Center for Mexican-American Cultural Arts (CMACA), Cine Las Americas, Conspire Theatre, Crossroads Events, Dan Guerrero, Daniel Llanes, El Corazón de Tejas, Flor de Nopal, Indigenous Cultures Institute San Marcos, KLRU-TV, Latinitas, LATINO Magazine & No Mas Hambre, Nuestro Grupo, PODER, Proyecto Teatro, Puerto Rican Folkloric Dance Company, Telemundo Austin, Texas Criminal Justice Coalition, Texas Folklife, Resistencia Bookstore, University of Texas at Austin CMAS, Univision.


Free parking is available to those attending our programs, galleries and special events. A temporary parking pass is available in the main office.