Per the COVID-19 Mayoral declaration, the Emma S. Barrientos Mexican American Cultural Center is closed  to the public effective Monday, March 16th . Please check the Closure page for updates.
DIGITAL PROGRAMS
In light of the recent Stay Home-Work Safe Order requiring residents to stay home as much as possible, the ESB-MACC is proud to announce free educational digital programs for the public! The ESB-MACC offers engaging digital programs and performances, often featuring artists from the Latino Artist Access Program. Check this page and the MACC Facebook for upcoming digital events!

Desde la Sala Virtual Concert Series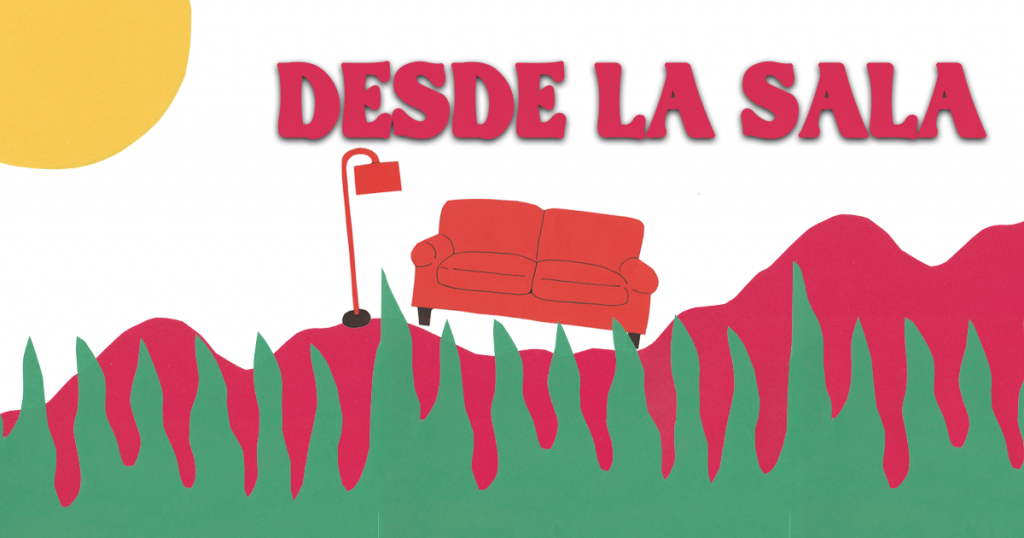 The ESB MACC is proud to announce our new digital program "Desde la Sala." A series of performances by some of our favorite artists, from their living room to yours - FOR FREE!
Join us every other Saturday from 7:00 PM - 9:00 PM starting May 30th.
During each episode, we will be presenting 4 different performances live streaming to the ESB MACC's facebook page: as well as the City of Austin's Parks & Recreation YouTube page. Like and follow on Facebook now so you will be notified or check the Desde La Sala website.


Signature Events
The ESB-MACC is proud to produce annual signature events such as Viva México, Día de los Muertos, La Mujer, and Awards of Excellence. We host events focused on Education, as well as a variety of event collaborations which can be viewed below.
Are you already planning your event at the ESB-MACC? Technical Requests for upcoming events can be filled out here and emailed to Jesus.Varela@austintexas.gov.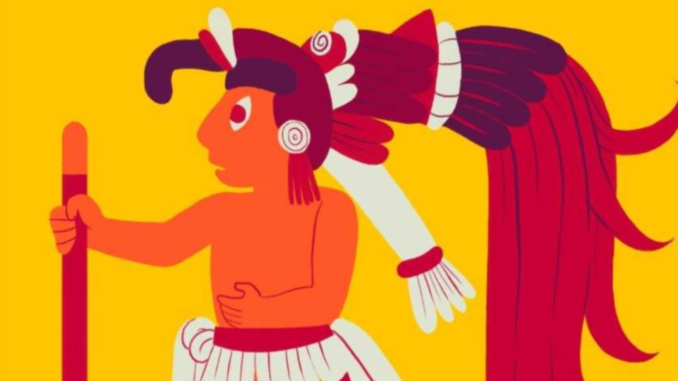 The Bronze Band Community Band Project: Research, Workshops, and Rehearsals
Date and Time to Be Announced
Research, promote, and preserve the musical heritage of the Mexican American community. 
The Bronze Community Band Project is an initiative to create a community – based music ensemble. The project creator, Robert Rivera Ojeda, was looking for musicians "who wanted to dig deeper into the cultural roots of Chicano music." The call for musicians went out in 2018 and then the Sunday afternoon rehearsals began at The Emma S. Barrientos Mexican American Cultural Center [ESB – MACC] who provided the space for the rehearsals for the community collaborators. The first "Tribute to la Musica Chicana" presentation was held in September 2018.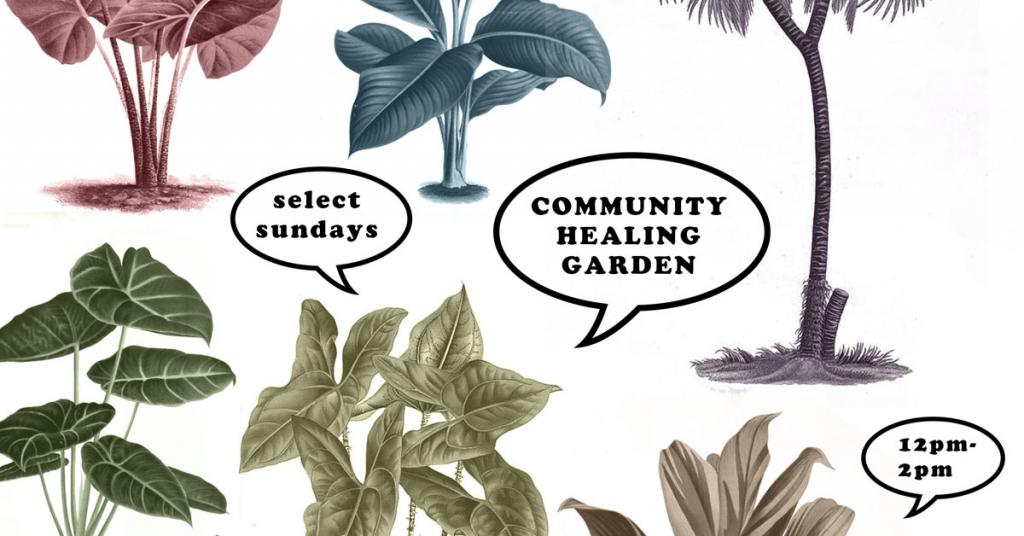 Community Healing Garden 
Date and Time To Be Announced
Zocalo Plaza
Free, All Ages 
The MACC has an onsite herb garden. Some of the plants in the garden have been used in traditional healing practices. We grow herbs that can be used in everyday health. If you are interested in gardening or sharing our harvest, come to one of our workdays. Volunteers will be working hands on maintaining the garden and its infrastructure. Please dress comfortably and appropriately for the weather. Volunteers get to share the harvest of herbs.
Spots are limited.
Contact Lorie.Martinez@austintexas.gov for any questions.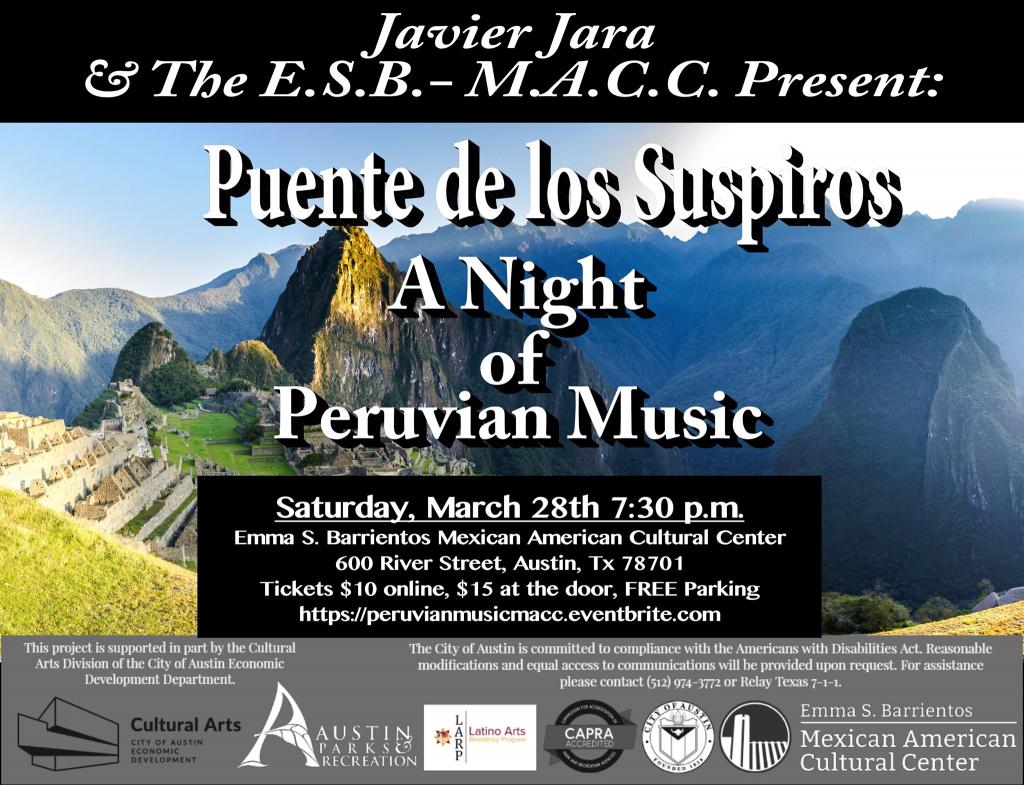 Javier Jara Presents: Puente de los Suspiros, Peruvian Music Concert
August 29, 2020 (rescheduled from March 28)
7:30pm-9pm
Auditorium 
Join the Facebook Event!
Javier Jara and the ESB-MACC present "Puente de los Suspiros," a night of Peruvian music. Javier along with classical guitar maestro Carlos Ufret, a violinist, cajón player and upright bassist will bring the unique sounds of Peru to Austin audiences. Tickets $10 online, $15 at the door. Free Parking.
Javier Jara y el ESB-MACC presenta "Puente de los suspiros " una noche de música peruana. Javier junto al connotado guitarrista clásico Carlos Ufret y un ensamble estelar traerán los sonidos únicos de la música del Perú a la audiencia de Austin, Texas. Boletos a la venta en línea por $10, y $15 a la puerta. Estacionamiento gratuito.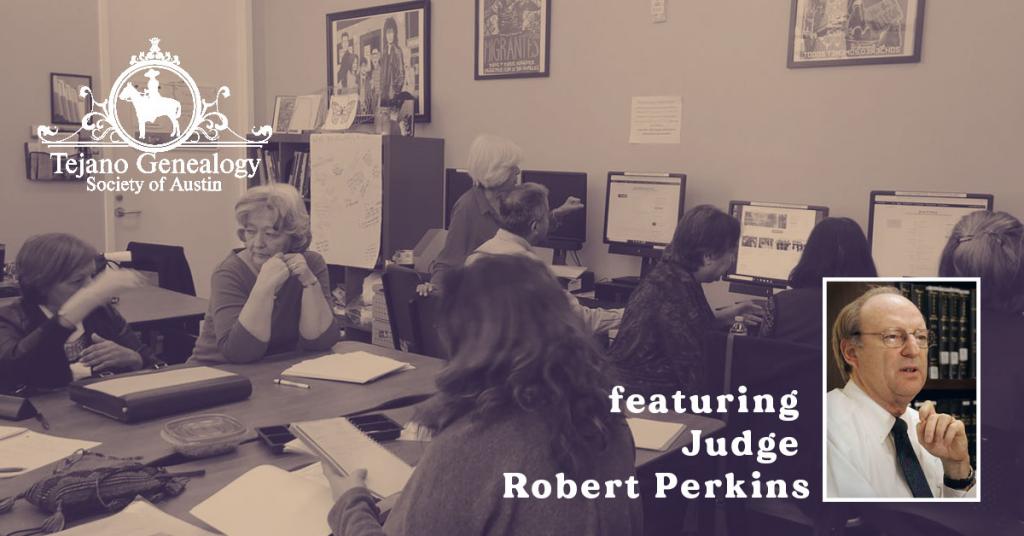 Tejano Genealogy Society of Austin Guest Speaker: Judge Bob Perkins
Date and Time TBA
Tejano Genealogy Society of Austin (TGSA) preserves Tejano and Mexican-American heritage. They assist with genealogical research and host workshops and guest speakers on Tejano history. Join them on Saturday, April 4th to hear a presentation by  Judge Bob Perkins. Judge Perkins was the driving force behind the effort to change Manchaca street in South Austin to its more correct spelling, Menchaca.  He will be giving a dynamic presentation about this worthwhile project.
About Judge Perkins:
Judge Robert "Bob" Perkins was born in Laredo, Texas and grew up in Eagle Pass, Texas on the border with Piedras Negras, Coahuila. He learned Spanish before English because his mom, Carol Perkins, grew up in Mexico for 15 years before coming to the United States. From his mom, Robert learned the beauty of Mexican life and culture. He loves music and has been known to sing along with Tejano bands and Mariachis. Robert was the first bilingual judge chosen in Austin, Texas and has always been an ally and accepted member of Austin's Latino/ Hispanic community.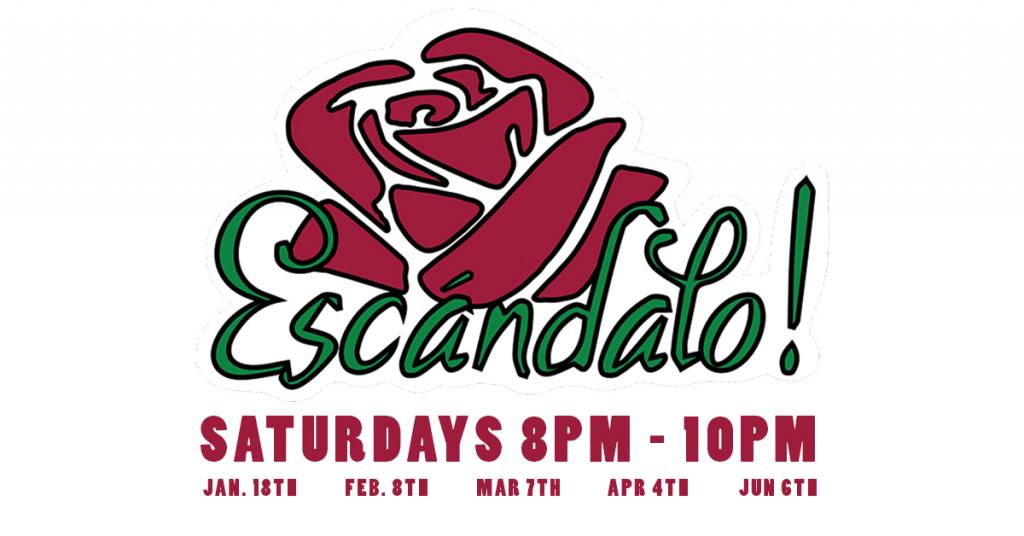 Escándalo! Presents: A Night Of Comedy 
Date and Time TBA
Join the cast of the B. Iden Payne Award-winning ¡Escándalo! for an evening of comedy and drama as they weave together an original, completely improvised tale inspired by audience suggestions. Forbidden romances. Dramatic twists. Comedy. Shocking secrets (that you can help decide!) What telenovela-inspired tales will unfold in 2020? Shows may contain adult themes, adult language, and prop weapons. The primary language will be English with some Spanish peppered throughout.
Senior pricing available at Door. Parking included with purchase of ticket.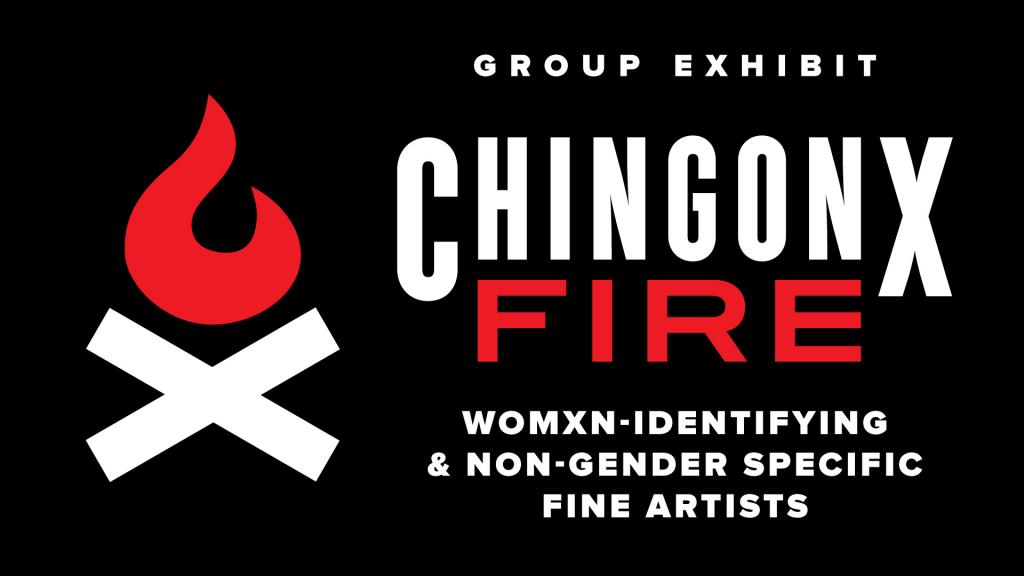 Chingonx Fire
Exhibit Closing Reception
Friday, June 12, 2020
7pm-9pm
Sam Z. Coronado Gallery 
Check out the Facebook Event! 
ChingonX Fire: A creative bad ass who chooses to harness a fire within to unapologetically live life on their own terms. An exhibit that includes themes of identity storytelling, environmental protection, and socioeconomic parity. 
Curated by April Garcia, her theme, vision, and direction for the exhibit was inspired by the cultural center's annual event La Mujer, a celebration of womxn, and inspired by the first feminist of the New World, Sor Juana Ines de la Cruz.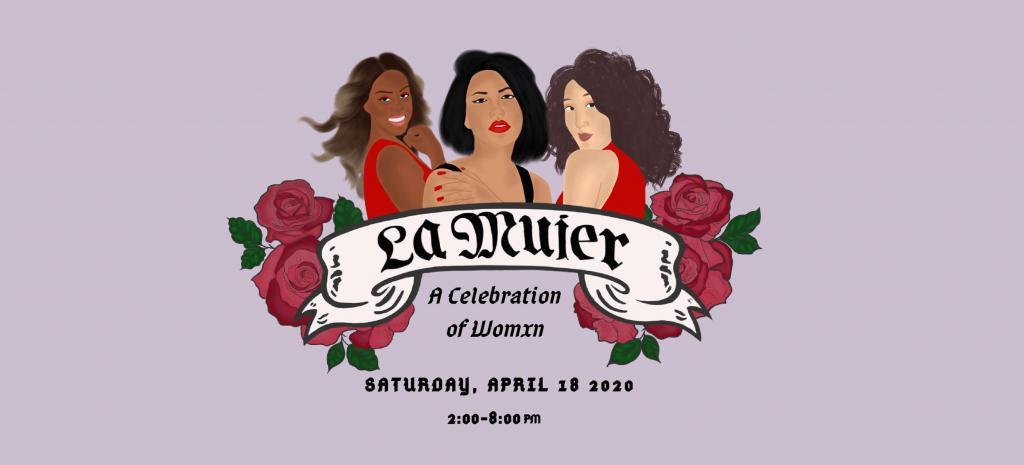 La Mujer: A Celebration of Womxn
Date and Time TBA
Check out the Facebook Event!
The La Mujer festival is the ESB Mexican American Cultural Center's annual event honoring womxn. This multi-disciplinary event includes a women in film screening by "Cine Las Americas", a Latinx leadership panel hosted by "Chingona Fest Texas", plus a stellar lineup of dance, music, and comedy performances and an artisan mercado curated by "Frida Friday ATX".
 
The public will gather for the unveiling and public inauguration of the major public artwork made by the Caminos Teen Leadership students. The "La Mujer" mosaic mural made up of thousands of individually cut glass tiles honors Latina celebrities as well as unsung heroes from Texas. This 25-foot, double-sided mural wall will redefine the concept of a "wall" as an object that can educate and unite people rather than divide us. The teen students chose to create this massive artwork inspired by the contributions of Latinx women, and they have honored them by immortalizing their likeness in the artwork. They have created images of activists, symbolized by Dolores Huerta, politicians (Sonia Sotomayor), artists (Selena Quintanilla & the Flor de Toloache Female Mariachi Group), educators (Emma Barrientos) as well as local mothers, sisters, and children of the Latinx community.

ESB-MACC Signature Events:

La Mujer
A celebration of women inspired by the first feminist of the New World, Sor Juana Inés de la Cruz, with food, art, and performances by women.

Awards of Excellence
Award Ceremony recognizing remarkable Latinx for the highest artistic excellence they bring to the cultural arts of Austin, TX. 

¡Viva Mexico! 
The day of Mexico's Independence from Spain is always remembered on the 16th of September. Our father of independence is Miguel Hidalgo y Costilla, who started the revolt on the eve of the 15th of September.

Día de los Muertos
A day to remember our loved ones who have passed with offerings, music, food, and kids activities. Part of Mexican culture is learning from our ancestors and learning where they came from to guide our future.!

COLLABORATE WITH US!
The Emma S. Barrientos Mexican American Cultural Center is a vibrant arts center with 100,000 annual visitors. Since 2007, we have been offering countless cultural events and art classes focusing on performing arts, music, literature, film screenings, and the Latino Arts Residency Program. A collaboration is a one-time presentation that is co-produced with the ESB-MACC.  It can be a panel discussion, music or theater presentation, film screenings or community engagement discussion. The ESB-MACC organizes year-round activities and also cooperates with a large number of partners who complete and strengthen programming through rentals and collaborations. For more information, download our collaboration request form.
Collaborators that we have worked with in the past are: AARP, ALMA (Austin Latino Music Association), Austin Community College Creative Writing, Austin History Center, Austin Museum Partnerships, The Austin Symphony, Ballet East, Bellas Artes Alliance, The Center for Mexican-American Cultural Arts (CMACA), Cine Las Americas, Conspire Theatre, Crossroads Events, Dan Guerrero, Daniel Llanes, El Corazón de Tejas, Flor de Nopal, Indigenous Cultures Institute San Marcos, KLRU-TV, Latinitas, LATINO Magazine & No Mas Hambre, Nuestro Grupo, PODER, Proyecto Teatro, Puerto Rican Folkloric Dance Company, Telemundo Austin, Texas Criminal Justice Coalition, Texas Folklife, Resistencia Bookstore, University of Texas at Austin CMAS, Univision