The ESB-MACC is currently closed to the public, but we offer a wide variety of digital programs!
We are proud to offer engaging digital programs and performances. For the most up to date information about our digital events, check out our Digital Programs Page and the MACC Facebook!
* For family-friendly/ youth activities and instructional videos, make sure to view our Education Digital Programs too!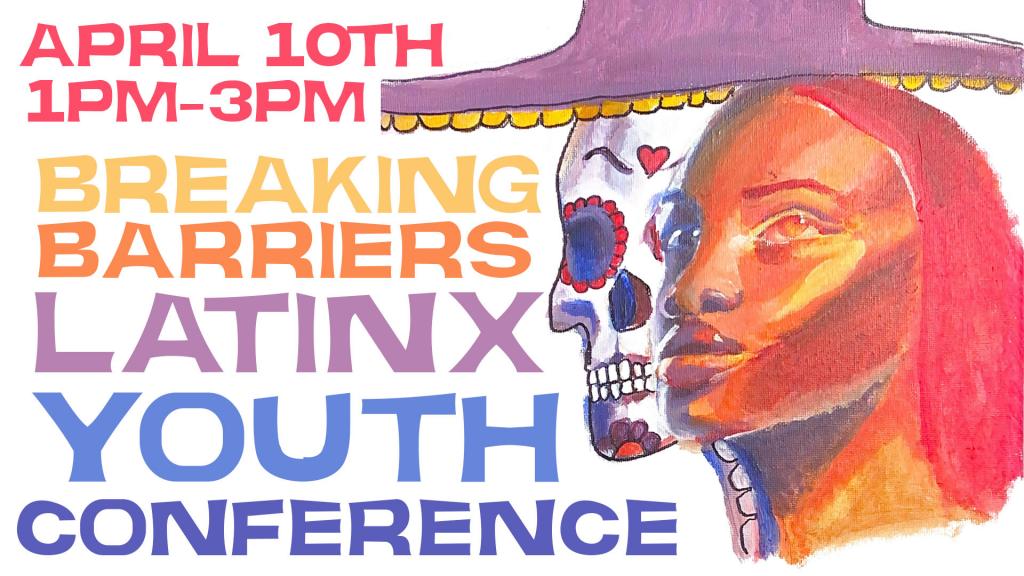 Breaking Barriers Latinx Youth Conference
Saturday, April 10
1:00-3:00pm
Join on Facebook, and/or register on Eventbrite!
This is a cool opportunity to meet teens your age and share ideas about how best to take care of yourself and your community, access your mental wellness, and celebrate cultural identity.
We invite you to help us unlock the question: what is mental health/wellness? We will explore how to best deal with your emotions during the COVID pandemic and what it means to us. In this event you can expect activities packed with fun and powerful connections. You can see the power you have and how to help others through activities of wellness, conversation, expression with no judgement from teens like you so definitely join us and break those barriers with us!
Any teen can benefit from this event, especially Latinx teens and young people of color. If you have felt small, come here and feel strong! Remember, we're not minorities, we're just minoritized! While our event does center and surround the Latinx experience of well-being and mental health struggles, we welcome everyone and think all people could benefit from some time to check in with themselves, their bodies, and focus on their mental health. This event is free and open to any youth.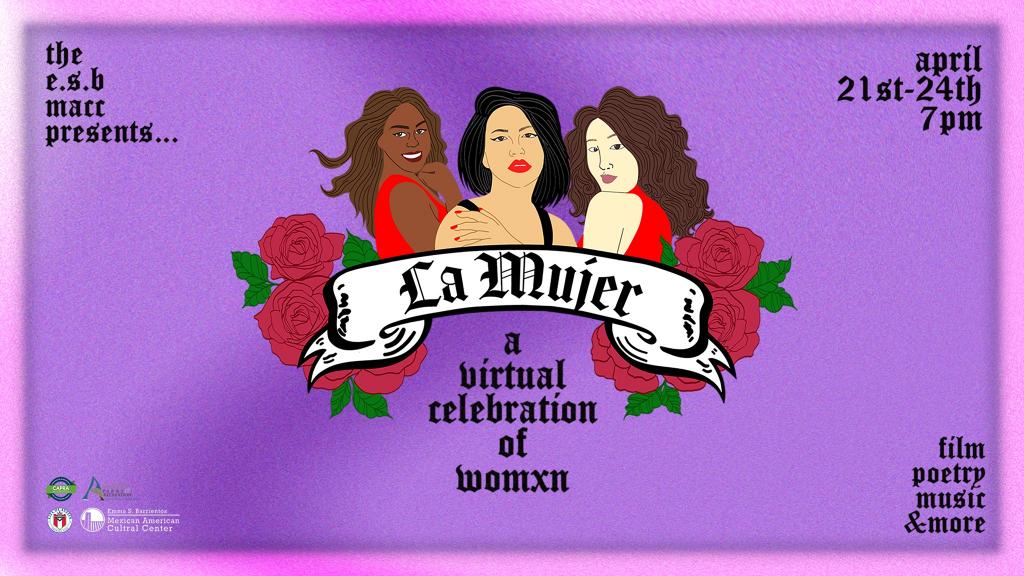 La Mujer Festival
April 21-24
Watch the Digital event on Facebook or the Event Page!
La Mujer is our annual celebration of womxn in the arts, presented by the Emma S. Barrientos Mexican American Cultural Center. In its 10th year, this festival was originally inspired by Sor Juana Ines de la Cruz, who is considered the first feminist of the Americas. This year, we are highlighting the accomplishments of mujeres, of womxn, who inspire us.
This multi-disciplinary digital festival will span several days, including musical performances by 2020 Latin Grammy Nominee Gina Chavez (w/ full band!), a film screening by Cine Las Americas, panel discussions hosted by Chingona Fest Texas and Latino Studies at UT, a virtual exhibit curated by The Projecto's Coka Trevino -- PLUS a stellar lineup of other musicians, poets, painters, and visual artists. Join us to honor and elevate Latinx womxn.
The event is free to watch on LaMujerATX.net and our social media channels!
►Schedule Of Events◄
֎Saturday, April 24th֍
Musical Performances 7:00 PM
♪ Gina Chavez (w/ full band!)
♪ Y La Bamba
♪ Mariachi Las Coronelas
♪ Irene Diaz
♪ Lesly Reynaga
♪ Cecilia + the Broken Hearts
Platicas 5:00 PM
Soy Fuerte: panel discussion about intergenerational social movements in the Latinx community. Presented by Chingona Fest Texas
La Chicana then and now 50 years of teaching. Presented in collaboration with CMAS 50th Anniversary Celebration
҉֎Friday April, 23rd 7:00 PM֍
Virtual Premiere of "Yana Wana's Legend of the Bluebonnet". Presented by Indigenous Cultures Institute and Teatro Vivo (Live Q&A following the premiere)
֎Thursday, April 22nd 7:00 PM֍
Special Presentation of "Juana: First (I) Dream". Presented by A'lante Flamenco (Live Q&A following the special presentation)
֎Mujeres Poderosas֍
The ESB-MACC is collecting profiles of womxn that inspire the Austin community to be featured during our La Mujer event. Who is eligible to be highlighted as a mujer poderosa?
Any Latinx woman/ womxn who demonstrates bravery, empowerment, equity, intersectionality, and/or resiliency. Simply tell us their name, how they inspire you, and send us a photo.
Help us build this collection of inspiring mujeres by filling out a "Mujeres Poderosas" Submission Form (https://forms.gle/Lg7vGUGaJPkay8NZ6) or emailing maccevents@austintexas.gov.

BoCCA Presents: Voices, Voces, Voix Youth Festival
Voices, Voces, Voix Youth Festival is accepting submissions for its annual digital storytelling/film festival! Voices, Voces, Voix Youth (VVVY) Festival is a digital storytelling festival that aims to showcase digital stories of all types to the community that are produced by youth artists in any language. Submissions will be accepted until April 17th and will be showcased virtually on our digital platforms on May 1, 2021.
Attention young creators: If YOU or someone you know are GREAT at creating digital stories, we want to showcase your talent! Digital stories can be in any language and 2-10 minute in length. This festival is open to all youth (5-18 years old). Digital stories can be live-action, documentary, short, animated and stop motion. Make sure you follow the theme: I AM: My Language, My Culture, My Identity.
Submit your entry at boccaaustin.org/vvvy-festival
VVVY Festival is supported in part by the Cultural Arts Division of the City of Austin Economic Development Department. VVVY Festival is produced by BoCCa (Biliteracy Club Communities of Austin). BoCCa is a sponsored project of Austin Creative Alliance, a 501(c)3 non-profit arts organization.

Caminos Teen Leadership Program Presents: Vamonos
The teens of the ESB_MACC Caminos program have created ¡VAMONOS!; an arts and veriety show by teens for teens. Featuring segments such as our Literary Collective; the Caminos Business Insight; our Cuarentelenovela and Caminos Art Club, we look forward to engage our community and have fun in the process. Tune in every other Friday at 6PM US Central.
Live on the @ATXCAMINOS IGTV : https://www.instagram.com/atxcaminos/
Live on the ESB-MACC Facebook Page: https://www.facebook.com/AustinESBMACC/
¡VAMONOS! Page: https://bit.ly/atxvamonos
Caminos Teen Leadership Program information: www.austintexas.gov/caminos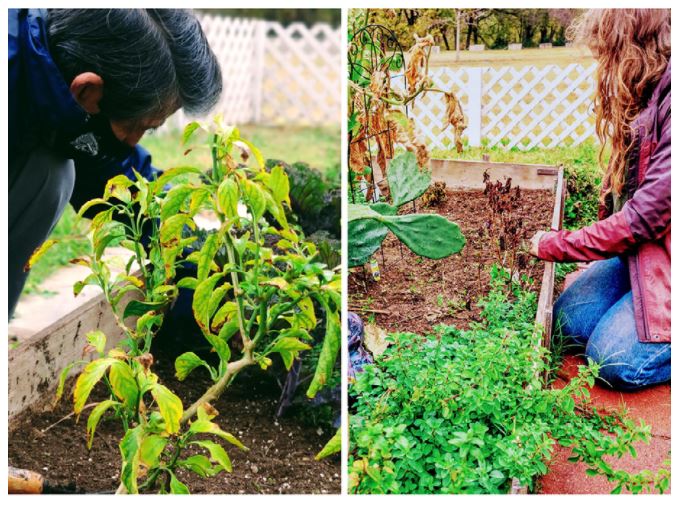 Select Sundays (Register to Volunteer)
Register on Givepulse!
At the ESB-MACC Healing Garden we grow fruits, herbs, and vegetables that can be used for everyday meals and health. If you are interested in gardening or sharing in our harvest, join us for one of our workdays. Contact us at maccgarden@austintexas.gov or call 512.974.3773. View the informational brochure in English or Spanish and our Garden webpage in English or Spanish!

PAST EVENTS:
These programs from 2020 are still available to view for free! For a complete list, remember to visit MACCDIGITAL.NET!
On Nov 1 & 2, the ESB Mexican American Cultural Center is proud to present Día de Los Muertos. This celebration has been a tradition at the ESB-MACC for over a decade. This year for the first time, we will present a digital event that anyone can view for free from a computer, tablet, or phone! Local artists and the community can participate, making this a collective digital event.
To view the program, please visit www.DayoftheDeadATX.net.
Desde la Sala Virtual Concert Series
A series of musical performances by some of our favorite artists, from their living room to yours - FOR FREE! Watch all of the performances on the Desde La Sala Playlist, plus find more information on the Desde La Sala website!

Viva Mexico 2020
Visit www.vivamexico2020.net to watch! The Emma S. Barrientos Mexican-American Cultural Center hosted its annual Viva México celebration on Wednesday, September 16th from 6-9pm. This lively celebration is still offered virtually, free of charge, live streamed on Youtube, Facebook, and Twitter. 

ESB-MACC's Annual Signature Events
Learn more about our yearly events below!
La Mujer
A celebration of women inspired by the first feminist of the New World, Sor Juana Inés de la Cruz, with food, art, and performances by womxn.

Awards of Excellence
Award Ceremony recognizing remarkable Latinx for the highest artistic excellence they bring to the cultural arts of Austin, TX. 

¡Viva Mexico! 
The day of Mexico's Independence from Spain is always remembered on the 16th of September. Our father of independence is Miguel Hidalgo y Costilla, who started the revolt on the eve of the 15th of September.

Día de los Muertos
A day to remember our loved ones who have passed with ofrendas/offerings, music, food, and kids activities. Part of Mexican culture is learning from our ancestors and learning where they came from to guide our future.

COLLABORATE WITH US!
The Emma S. Barrientos Mexican American Cultural Center is a vibrant arts center with 100,000 annual visitors. Since 2007, we have been offering countless cultural events and art classes focusing on performing arts, music, literature, film screenings, and the Latino Arts Residency Program. A collaboration is a one-time presentation that is co-produced with the ESB-MACC.  It can be a panel discussion, music or theater presentation, film screenings or community engagement discussion. The ESB-MACC organizes year-round activities and also cooperates with a large number of partners who complete and strengthen programming through rentals and collaborations. For more information, download our collaboration request form.
Collaborators that we have worked with in the past are: AARP, ALMA (Austin Latino Music Association), Austin Community College Creative Writing, Austin History Center, Austin Museum Partnerships, The Austin Symphony, Ballet East, Bellas Artes Alliance, The Center for Mexican-American Cultural Arts (CMACA), Cine Las Americas, Conspire Theatre, Crossroads Events, Dan Guerrero, Daniel Llanes, El Corazón de Tejas, Flor de Nopal, Indigenous Cultures Institute San Marcos, KLRU-TV, Latinitas, LATINO Magazine & No Mas Hambre, Nuestro Grupo, PODER, Proyecto Teatro, Puerto Rican Folkloric Dance Company, Telemundo Austin, Texas Criminal Justice Coalition, Texas Folklife, Resistencia Bookstore, University of Texas at Austin CMAS, Univision