The Zilker Metropolitan Park Vision Plan is a community-driven planning process to establish a guiding framework for the restoration and future development of Zilker Metropolitan Park. It is the first comprehensive planning initiative to encompass the park's 350 acres and associated facilities.
Engagement Opportunities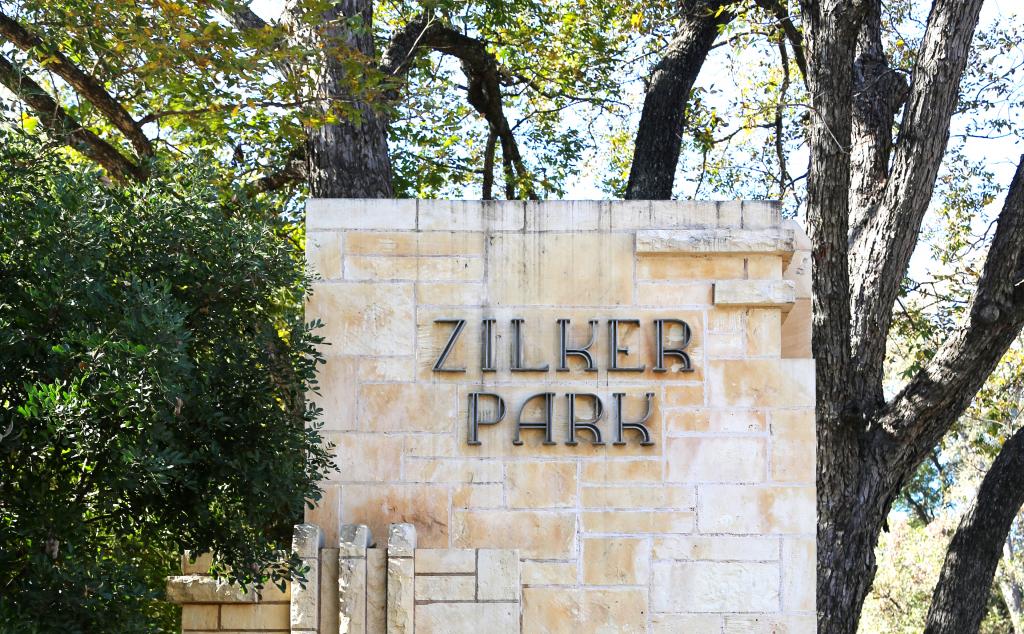 Background
Zilker Metropolitan Park, located 2100 Barton Springs Road, is Austin's oldest metropolitan park and is named after Andrew Jackson Zilker who donated parcels of land to the city starting in 1917. The park is sited at the juncture of Barton Creek and Lady Bird Lake and comprises more than 350 acres of publicly owned land. A major era of park development took place in the 1930s through New Deal programs such as the Civil Works Administration and Civilian Conservation Corps. In 1997, Zilker Metropolitan Park was added to the National Register of Historic Places as the park includes many resources of historical, architectural, and archeological significance.
Today, the park serves as a hub for many recreational activities and includes major facilities and amenities including, but not limited to, Barton Springs Pool, Zilker Botanical Garden, Austin Nature and Science Center, Zilker Clubhouse, Girl Scout Lodge, Sunshine Camp, Zilker Hillside Theater, Zilker Caretaker Lodge, Umlauf Sculpture Gardens, and McBeth Recreation Center, the Butler Hike and Bike Trail, and Barton Creek Trail. The park is home to large-scale events such as the Austin City Limits Music Festival, the Trail of Lights, and Zilker Park Kite Festival.
Project Description
The primary goal of this planning project is to develop a visionary framework to guide the restoration and future development of Zilker Metropolitan Park and its numerous facilities and features through a robust public engagement process. The planning process will assess all aspects of the site with a comprehensive lens including but not limited to: programming, maintenance, environmental features and ecology, historical preservation and cultural resources, transportation, circulation, and parking, as well as business operations and management. The vision plan will be used as a roadmap for the park's future by providing recommendations and implementation strategies that facilitate execution of phased improvements and development. The vision plan will help garner support and funding for future phases through public and private partnerships, operational strategies, revenue generation, and financial sustainability.
Anticipated Schedule
On August 27, 2020, Austin City Council authorized the Parks and Recreation Department to proceed with negotiations and execution of a contract with the staff-recommended consulting firm, Design Workshop, for the Zilker Metropolitan Park Vision Plan. The planning process started in November 2020 and is anticipated to continue into 2022.
Community Engagement
As a regional park that draws people from all over the Austin area and beyond, the community engagement process will connect with community members throughout Austin. Visitors who come to Zilker from outside Austin can also provide input. The engagement process will focus efforts throughout the 10 City Council Districts of Austin, relying on digital engagement to ensure safety during the pandemic. Community engagement began in November 2020 with the initial community survey. You can explore the community engagement plan here (PDF). The plan may be updated to address new opportunities.
Zilker Park Vision Plan Community Meeting #1
June 29, 2021, 6 p.m.
Zoom Registration
Zilker Community Survey #1
Survey closed June 4, 2021
Results coming soon
Small Group Discussions
Small Group Discussions are small-scale, focused conversations around particular topics or subjects. After the series of discussions are completed, all meeting recordings will be posted. The following small groups discussions occurred or will occur:
Small Group Discussion presentation (PDF)
Technical Advisory Group
The Technical Advisory Group (TAG) is comprised of City of Austin representatives from various departments who provide technical expertise on different elements and concerns in and around Zilker Metropolitan Park. The members of the TAG ensure their department's goals, policies, plans, and constraints are understood in relation to Zilker and are communicated with the project team. Meetings will be recorded and posted for review by community Members.
Funding and Resources
Funding for this planning process is a result of the 2012 General Obligation Bond that was approved by City of Austin voters in November 2012.
Consultant Team
The Design Workshop, Inc. was selected as the prime consultant for the Zilker Park Vision Plan.
Contact Information
For more information, email the Zilker Vision project team or call (512) 974-9458.