Joe Austell "Hosstail" Small Sr.
Joe Austell Small Sr. was born in Chriesman, Texas in 1914. 
While his interest in magazines began in grade school, his big step into the publishing world happened when he sold his first article to Reader's Digest in 1946. 
Soon after that he pursued his goals to create his own publication and used his bedroom as his office. 
He then bought Western Sportsman during WWII. 
His most popular publication was True West, unsurprising as it is still in publication today. He began publishing in 1953 when he noticed that every time he ran a letter about Old West badmen in the sporting magazine, his mailbox would overflow. So he decided to create a new magazine that told the history of the American frontier. And because of the popularity of westerns in tv and movies at the time, the magazine took off!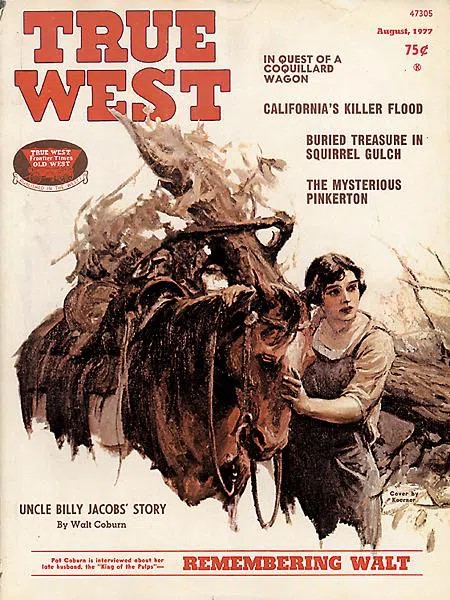 Photo courtesy of True West Magazine
His goal was to share historical facts within his publication as he felt that historical non-fiction was more interesting than the fictionalized stories he was coming across in other publications. So, to ensure the good historical accuracy of the time, he employed historical consultants to ensure his publications were as historically accurate as possible. 
Small also published the magazines Frontier Times, not founded by him, but purchased in 1955, Wanderlust, Old West, Relics, Gold!, Badman, and Horse Tales: True Stories of Great Horses. He would often write editorials for this last one and would sign with his nickname 'Hosstail' - derived from his middle name, Austell. 
Small would give many new writers a start in the magazine world through his publications.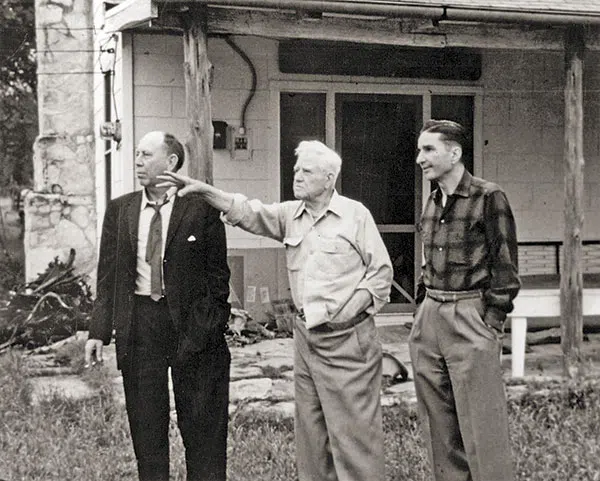 Fred Gipson, J. Frank Dobie, and Joe Austell Small (from left), shown circa 1955. Photo courtesy of True West Magazine
He was known all over Texas and was unsurprisingly friends with other western writers of the time like Fred Gipson, the author of Old Yeller. Walter Prescott Webb and J. Frank Dobie were even known to write for his publications on occasion. 
Small died on March 9, 1994, at seventy-nine after a lengthy illness and is buried in Austin Memorial Park.