Richard "Night Train" Lane
Richard "Night Train" Lane was born in Austin, Texas in 1927. Abandoned by his birth mother, he was taken in by a woman named Ella Lane who was walking home that evening and heard what she thought was a cat. When she saw the baby boy, she took him home and adopted him. 
Growing up, he played football with the  kids in his neighborhood. In 1944, he was an integral part of Old L.C. Anderson High School winning the Texas State Championship.  Anderson High School went to the playoffs again in 1945, thanks in part to Lane.  
After graduating high school, he moved to Nebraska, where he reconnected with his birth mother. He spent one year attending Scottsbluff Junior College before enlisting in the U.S. Army. He served four years and rose through the ranks to lieutenant colonel. Lane continued to play football while enlisted. He garnered Second-team All-Army in 1949 and First-team All-Army in 1951 while based at Fort Ord in Monterey Bay, California.  During the 1951 season, he caught 18 touchdown passes for Fort Ord.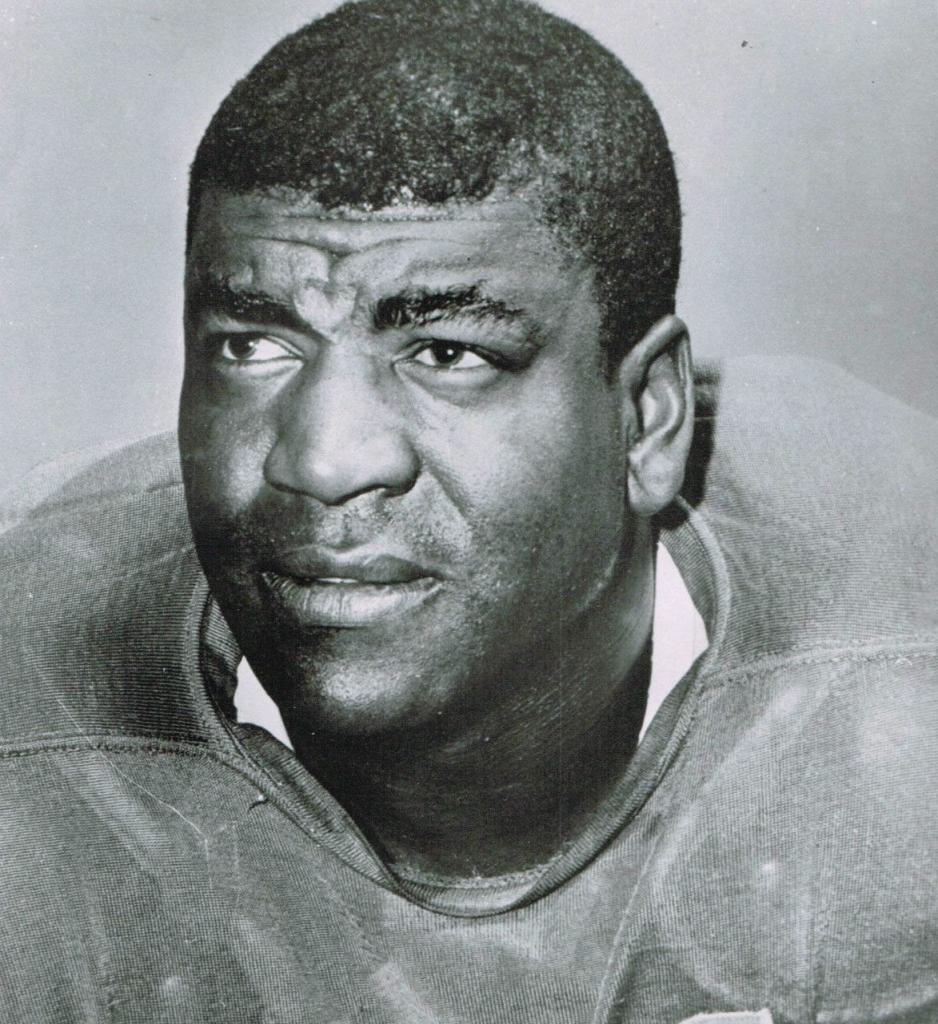 After leaving the military in 1952, he went to Los Angeles to work at an aircraft plant, but he didn't see a future in the job. After seeing the LA Rams office on his bus ride to work, he decided to show up with a scrapbook of clippings from his high school, junior college, and military football days and ask to try out for the team. He initially tried out for the offensive line, as that's the position he had played in the Army, but the Rams switched him to cornerback. In his rookie season, he set an NFL single season record for interceptions with 14, which stands to this day.
It is commonly circulated that Lane acquired the nickname "Night Train" from a hit record by Jimmy Forrest often played by teammate Tom Fears when they'd meet to go over plays, pass patterns, and defensive moves. Lane originally disliked the nickname and worried that it involved a critique of his ethnicity. Over time, though, he came to enjoy the title.
He was traded to the Chicago Cardinals in 1954 and to the Detroit Lions in 1960, where he played until his retirement in 1965. During his fourteen years in the NFL, Lane led the league in interceptions twice, 1952 and 1954. He also made seven Pro Bowls (1954–56, 1958, 1960–62), and was named First Team All-Pro six times (1956, 1959–63). The NFL named Lane to its All-Decade team for the 1950s, as well as to its 75th Anniversary All-time Team. The Sporting News also ranked him No. 20 on their list of the 100 greatest football players. In 1969 he was chosen as the NFL's best cornerback of the league's first fifty years. In 1974 Lane received induction into the Pro Football Hall of Fame.
After retiring from football in 1966, Lane worked as a special assistant with the Detroit Lions for the next six years. Other post-career jobs included working as a road manager for comedian Redd Foxx and coaching at Southern University in Baton Rouge, Louisiana, and Central State University in Wilberforce, Ohio. Lane also served as the first director of the Police Athletic League for underprivileged children in Detroit.
Lane retired in 1992 and returned to his hometown in Austin, Texas.  He passed away on January 29, 2002 and is buried in Evergreen Cemetery in Austin.