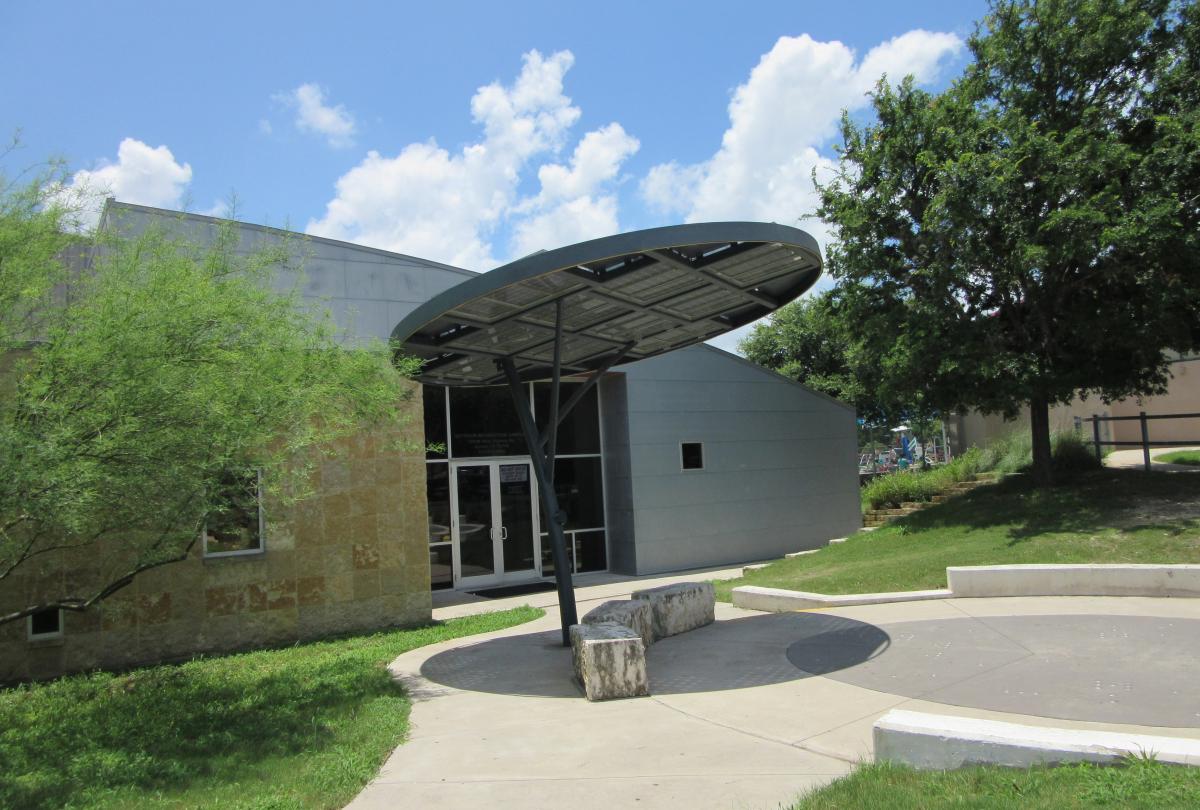 Dittmar Recreation center promotes individual and community wellness that enhances the quality of life by unleashing the human potential through services and programs that meet the emotional, social and physical needs of the far South Austin community.
This 12.6 acre park is bordered on the north by Dittmar Road, on the south and west by South Boggy Creek, and on the east, private property. Park amenities include a 6,405 square foot recreation center, which has a multi-purpose room, a dance/assembly room, and rooms specifically designed for teen and pre-k aged participants.  The park also includes a 13,368 square foot gymnasium with basketball/volleyball courts, a weight room, and shower facilities. Outdoor amenities include a jogging trail, two playing fields, playscape, and on outdoor swimming pool which varies in depth from 3 to 11 feet.
The Austin Parks and Recreation Department purchased the land in 1985 with funds approved from a 1982 bond election; for A. B. Dittmar Park, named for Adolph Barnhart Dittmar, who once owned and ran a large dairy farm on the land. A. B. Dittmar Recreation Center opened in the summer of 1988 to provide far South Austin citizens summer day camp programs, a variety of leisure classes, swimming, track and field, and an outdoor basketball facility.