Parks are listed alphabetically. Select a park's address to view a map and get directions to the park.
Reporting Issues
In general, all parks are open for public use each day from 5 a.m. to 10 p.m. unless otherwise posted. At times, access is limited or affected by events or maintenance issues. To report any park non-emergency issue, call 3-1-1. Visit the 3-1-1 website to submit a maintenance concern online. Call 9-1-1 for all park emergencies.
 
Dogs are not allowed at any Nature Preserves.
District Managers
For parks north of the Colorado River, contact the North District Manager. For parks south of the Colorado River, contact the South District Manager. For the Zilker District, contact the Zilker District Manager. For other inquiries, contact the Facilities Process Manager.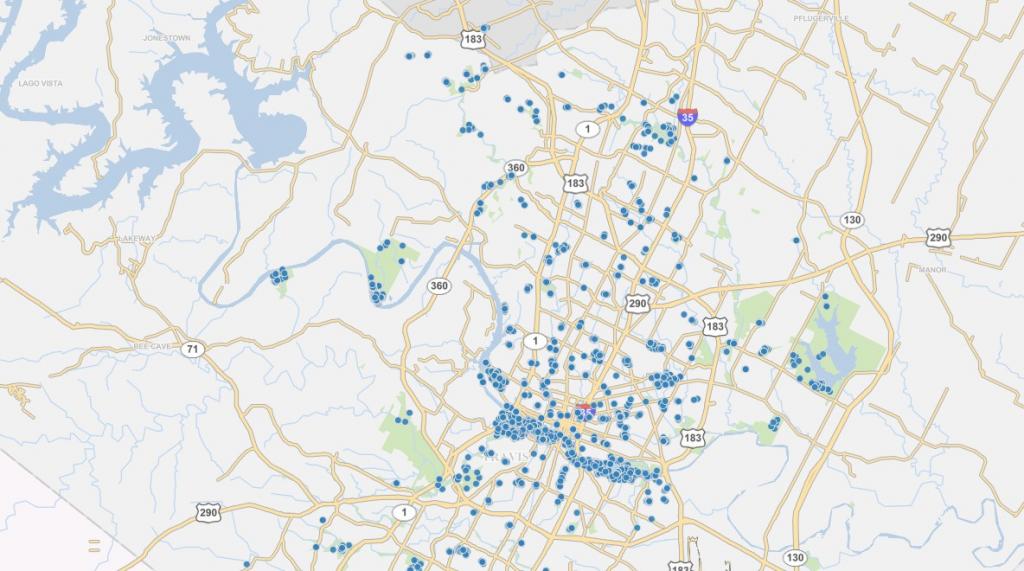 | A | B | C | D | E | F | G | H | I | J | K | L | M | N | O | P | Q | R | S | T | U | V | W | Y | Z |
 
 
 
 
 
 
Park Name
Address
Acres on Record
 
A.B. Dittmar Neighborhood Park
1009 W Dittmar Rd., Austin, Texas 78748
16.2864
 
Adams-Hemphill Neighborhood Park
201 W 30th St., Austin, Texas  78705
10.9674
 
Agave Neighborhood Park
5900 Sendero Hills Parkway
16.36
 
Alamo Pocket Park
2100 Alamo St., Austin, Texas  78722
1.8730
 
Airport Commerce Pocket Park
1900 Airport Commerce, Austin, Texas 78741
.8520
 
Alderbrook Pocket Park

12444 Lamplight Village Ave., Austin, Texas 78758

1.9
 
Andrews School Park
2303 Loyola Ln., Austin, Texas 78723
3.27
 
Archstone Pocket Park
4308 Staggerbrush Rd., Austin, Texas 78749
.5300
 
Archstone Greenbelt
4308 Staggerbrush Rd., Austin, Texas 78749
4.4717
 
Armadillo Neighborhood Park
910 Armadillo Rd., Austin, Texas 78745
3.045
 
Asian American Resource Center
8401 Cameron Rd., Austin, Texas 78754
15
 
Astor Place Greenbelt
1716 Astor Pl., Austin, Texas 78721
1.442
 
Auditorium Shores at Town Lake Metropolitan Park
800 W Riverside Dr., Austin, Texas 78704
42.35
 
Austin High Tennis Center
1717 W Cesar Chavez St., Austin, Texas 78703
3.22
 
Austin Memorial Park Cemetery
3000 Hancock Dr., Austin, Texas 78731
84.0270
 
Austin Recreation Center
1301 Shoal Creek Blvd., Austin, Texas 78701
6.4130
 
Austin's Colony Neighborhood Park
14501 Lippincott St. Austin, Texas 78725
29.299
 
 
 
 
Park Name
Address
Acres of Land
 
Bailey Neighborhood Park
1101 W 33rd St., Austin, Texas 78705
2.299
 
Balcones District Park
12017 Amherst Dr., Austin, Texas 78759
51.69
 
Barrington School Park
400 Cooper Dr., Austin, Texas 78753
7.7020
 
Barrow Nature Preserve
7515 Step Down Cv., Austin, Texas 78731
7.5671
 
Bartholomew District Park
5201 Berkman Dr., Austin, Texas 78723
57.21
 
Barton Creek Greenbelt
3753 S Capital of Texas Hwy., Austin, Texas 78746
803.4344
 
Barton Creek Wilderness Park
3918 S Mopac Expy Svrd SB, Austin, Texas 78746
1127.7354
 
Barton Hills School Park
2009 Homedale Dr., Austin, Texas 78704
4.76
 
Barwood Neighborhood Park
606 Barwood Park, Austin, Texas 78753
2.00
 
Battlebend Springs Neighborhood Park
121 Sheraton Ave., Austin, Texas 78745
4.91
 
Bauerle Ranch at Slaughter Creek Greenbelt
2700 Lynnbrook Dr., Austin, Texas 78748
351.5818
 
Bellingham Meadows Greenbelt
7601 E Parmer Ln., Austin, Texas 78653
22.3262
 
Bethany Greenbelt
1401 Waldorlf Ave., Austin, Texas 78721
.1910
 
Beverly S. Sheffield Northwest District Park
7000 Ardath St., Austin, Texas 78757
31.2040
 
Big Stacy Neighborhood Park
700 E Live Oak St., Austin, Texas 78704
4.459
 
Big Walnut Creek Nature Preserve
9221 E US 290 Hwy EB, Austin, Texas 78724
47.952
 
Blunn Creek Greenbelt
1901 East Side Dr., Austin, Texas 78704
13.3981
 
Blunn Creek Nature Preserve
1200 St. Edwards Dr., Austin, Texas 78704
38.52
 
Boggy Creek Greenbelt
1114 Nile St., Austin, Texas, 78702
48.693
 
Bolm District Park
6700 Bolm Rd., Austin, Texas 78725

66.543

 
Brentwood Neighborhood Park
6710 Arroyo Seco, Austin, Texas 78757
9.25
 
Brook Crest Neighborhood Park
5932 E. Stassney Ln. Austin, Texas 78744
9.0400
 
Brownie Neighborhood Park
10000 Brownie Dr., Austin, Texas 78753
7.9424
 
Brush Square (O Henry Museum)
409 E 5th St., Austin, Texas 78701
1.665
 
Brushy Creek Greenbelt
16533 Along Creek Cv. Austin, Texas 78717
53.5790
 
Bull Creek District Park
6701 Lakewood Dr., Austin, Texas 78731
48.058
 
Bull Creek Bluff Neighborhood Park
6309 Spicewood Springs, Austin, Texas 78731
21.3900
 
Burnett "Blondie" Pharr Tennis Center
4201 Brookview Rd. Austin, Texas 78722
8.45
 
Butler Pitch and Putt at Town Lake Metro Park
201 Lee Barton Dr., Austin, Texas 78704
6.2885
 
Buttermilk Branch Greenbelt
7501 Bethune Ave., Austin, Texas, 78752
4.2595
 
Buttermilk Neighborhood Park
7500 Blessing Ave., Austin, Texas 78752
6.2885
 
 
 
 
Park Name
Address
Acres of Land
 
Caldwell Treaty Oak Park
507 Baylor St., Austin, Texas 78703
0.3082
 
Cameron Pocket Park
5900 Cameron Rd., Austin, Texas 78723
1.0730
 
Canyon Vista Pool
8455 Spicewood Springs Rd., Austin, Texas 78750
1.3581
 
Carson Ridge Pocket Park
2405 Montopolis Dr., Austin, Texas 78741
.6427
 
Carson Ridge Bark Park
2409 Montopolis Dr., Austin, Texas 78741
.9610
 
Caswell Tennis Center
2312 Shoal Creek Blvd., Austin, Texas 78705
3.06
 
Central Maintenance Complex at Town Lake Metropolitan Park
2525 S Lakeshore Blvd., Austin, Texas 78741
9.22
 
Cherry Creek Neighborhood Park
3403 Silk Oak Dr., Austin, Texas 78748
10.25
 
Cherrywood Pocket Park
1600 E 34th St., Austin, Texas 78722
0.516
 
Chestnut Pocket Park
2207 E 16th St., Austin, Texas 78702
0.6082
 
Circle C Ranch on Slaughter Creek
6301 W Slaughter Ln., Austin, Texas 78739
600.7544
 
City of Austin/YMCA North Austin Community Recreation Center
1000 W Rundberg Ln., Austin, Texas 78758
6.997
 
Clawson Neighborhood Park
43701 Carson Rd., Austin, Texas, 778704
3.0154
 
Civitan Neighborhood Park
513 Vargas Rd., Austin, Texas 78741

7.12

 
Colony Park District Park
7201 Colony Loop Dr., Austin, Texas 78724
95.2410
 
College Row Pocket Park
1901 E. 11th St., Austin, Texas 78702
.6303
 
Colorado River Greenbelt
7503 Shelton Rd., Austin, Texas 78725
8.475
 
Colorado River Wildlife Sanctuary
5827 Levander Loop, Austin, Texas 78702
43.331
 
Colorado/Walnut Greenbelt
8001 Delwau Ln., Austin, Texas 78725
100.276
 
Comal Pocket Park
300 Comal St., Austin, Texas 78702
0.9980
 
Commons Ford Ranch Metropolitan Park
614 N Commons Ford Rd., Austin, Texas 78733
215.2350
 
Conley-Guerrero Senior Activity Center
808 Nile St., Austin, Texas 78702
2.4378
 
Convict Hill Quarry Neighborhood Park
6511 Convict Hill Rd., Austin, Texas 78749
2.814
 
Cook School Park
1505 Cripple Creek Dr., Austin, Texas 78758
7.69
 
Cooper Neighborhood Park
7410 Cooper Lane, Austin, Texas 78745
4.9570
 
Copperfield Neighborhood Park
1425 E Yager Ln., Austin, Texas 78753
4.62
 
Country Club Creek Greenbelt
3109 Burleson Rd., Austin, Texas 78741
47.6096
 
Country Club Creek Greenbelt East
5907 E. Riverside Rd., Austin, Texas 78741
2.0566
 
Covert Park at Mount Bonnell
3800 Mount Bonnell Rd., Austin, Texas 78731
5.36
 
Crestland Triangle
715 W Crestland Dr., Austin, Texas 78752
0.3271
 
Cunningham School Park
6213 Buffalo Pass, Austin, Texas 78745
3.55
 
 
 
 
Park Name
Address
Acres of Land
 
Davis Hill Neighborhood Park
3402 Davis Ln., Austin, Texas 78745
8.359
 
Davis/White Northeast Neighborhood Park
6705 Crystalbrook Dr., Austin, Texas 78724
19.694
 
Davis Spring Special Park
9819 Neenah Ave., Austin, Texas 78717
15.6630
 
Decker Tallgrass Prairie Preserve
8001 Decker Ln., Austin, Texas 78724
347.99
 
Deer Park at Maple Run Preserve
4929 Davis Ln., Austin, Texas 78749
24.278
 
Dick Nichols District Park
8011 Beckett Rd., Austin, Texas 78749
140.3404
 
Doss School Park
7013 Northledge Dr., Austin, Texas 78731
2.3950
 
Dottie Jordan Neighborhood Park
2803 Loyola Ln., Austin, Texas 78723
11.45
 
Dove Springs District Park
5801 Ainez Dr., Austin, Texas 78744
59.021
 
Downs Mabson Fields
2816 E 12th St., Austin, Texas 78702
9.97
 
Dry Creek Greenbelt
6100 Constellation Cir., Austin, Texas 78617
7.8166
 
Duncan Neighborhood Park
900 W 9th St., Austin, Texas 78701
5.91
 
 
 
 
Park Name
Address
Acres of Land
 
Earl J. Pomerleau Pocket Park
1906 Patton Ln., Austin, Texas 78723
1.927
 
East Boggy Creek Greenbelt
5609 Stuart Cir., Austin, Texas 78721
74.8899
 
East Bouldin Creek Greenbelt
901 Bouldin Ave., Austin, Texas 78704
2.8230
 
Easton Park Pocket Park
8703 Final Drive. Austin, Texas 78744
1.4770
 
Easton Park Greenbelt
8420 Hilock Terrace, Austin, Texas 78744
19.7660
 
Eastwoods Neighborhood Park
3001 Harris Park Ave., Austin, Texas 78705
9.9
 
Edward Rendon Sr. Metropolitan Park at Festival Beach
2101 Jesse E Segovia St., Austin, Texas 78702
72.86
 
Eilers (Deep Eddy) Neighborhood Park
401 Deep Eddy Ave., Austin, Texas 78703
8.2789
 
Elisabet Ney Museum
304 E 44th St., Austin, Texas 78751
2.5482
 
Ellen Higgins Pocket Park
2711 Cameron Loop, Austin, Texas 78745
0.61
 
Elroy Neighborhood Park
7527 Elroy Rd., Austin, Texas 78617
4
 
Elm Creek Greenbelt
8707 HOg Eye Rd., Austin, Texas 78724
14.8500
 
Emma Long Metropolitan Park
1600 City Park Rd., Austin, Texas 78730
1147.2216
 
Evergreen Cemetery
3300 E 12th St., Austin, Texas 78721
29.9250
 
 
 
 
Park Name
Address
Acres of Land
 
Forest North Neighborhood Park
13320 Lyndhurst St., Austin, Texas 78729
2.486
 
Fort Branch Creek Greenbelt
1143 Lott Ave., Austin, Texas 78721
1.6779
 
 
 
 
Park Name
Address
Acres of Land
 
Gaines Creek Neighborhood Park
4801 Republic of Texas Blvd., Austin, Texas 78735
37.92
 

Gaines Greenbelt

4800 S Mopac Expy., Austin, Texas 78735
95.1495
 
Gaines Park at Barton Creek Greenbelt
3918 S Mopac Expy Svrd., Austin, Texas 78746
6.01
 
George Washington Carver Museum
1161 Angelina St., Austin, Texas 78702
0.2973
 
Georgian Acres Neighborhood Park
500 E Powell Ln., Austin, Texas 78753
5.2186
 
Georgian Pocket Park
8805 Georgian Dr., Austin, Texas 78753
.9571
 
Gillis Neighborhood Park
2410 Durwood Ave., Austin, Texas 78704
7.8
 
Givens District Park
3811 E 12th St., Austin, Texas 78721
41.3719
 
Goat Cave Karst Nature Preserve
3900 Deer Ln., Austin, Texas 78749
13.0300
 
Govalle Neighborhood Park
5200 Bolm Rd., Austin, Texas 78721
27.9143
 
Grackle Green Pocket Park
2700 Drury Ln., Austin, Texas 78722
.2000
 
Gracywoods Neighborhood Park
12133 Metric Blvd., Austin, Texas 78758
28.5729
 
Grand Meadow Neighborhood Park
8022 Thaxton Dr., Austin, Texas 78747
9.926
 
Great Hills Neighborhood Park
10801 Sierra Oaks, Austin, Texas 78759
86.5397
 
Gregg Hill Park at Shoal Creek Greenbelt
4105 Jefferson St., Austin, Texas 78731
1.51
 
Great Northern Dam Far West Off Leash Area
7001 Great Northern Blvd., Austin, Texas 78757
10.2832
 
Grey Rock Golf Course
7401 SH 45 EB, Austin, Texas 78739
292.326
 
Gullett School Park
3105 Hunt Trl., Austin, Texas 78757
17.86
 
Gustavo "Gus" L. Garcia District Park
1201 E Rundberg Ln., Austin, Texas 78753
47.271
 
Guthrie Pocket Park
3424 Sellers St., Austin, Texas 78702
.2784
 
 
 
 
Park Name
Address
Acres of Land
 
Hall/Goodnight Planting Strip
6305 Hall St., Austin, Texas 78757
1.2299
 
Hancock Golf Course
811 E 41st St., Austin, Texas 78751
51.83
 
Harper Neighborhood Park
5280 Harper Park Dr., Austin, Texas 78735
2.02
 
Harpers Branch Creek Greenbelt
1405 Kenwood Ave., Austin, Texas 78704
1.6919
 
Harris Branch Greenbelt
10729 Defender Tr., Austin, Texas 78754
3.205
 
Harris Branch Neighborhood Park
11200 Farmhaven Rd., Austin, Texas 78754
10.01
 
Harris Triangle
2409 Windsor Rd., Austin, Texas 78703
0.18
 
Hartford Planting Strip
2516 Hartford Rd., Austin, Texas 78703
1.8588
 
Hartford Triangle
1605 Ethridge Ave., Austin, Texas 78703
0.6
 
Haskell House
1705 Waterston St., Austin, Texas 78703
0.2405
 
Heath Eiland and Morgan Moss BMX Skate Park
1213 Shoal Creek Blvd., Austin, Texas 78701
1.297
 
Heritage Oaks Neighborhood Park
2100 Parker Ln., Austin, Texas 78741
3.527
 
Heron Hollow Pocket Park
801 Payton Gin Rd., Austin, Texas 78758
0.9709
 
Hielscher Tract Greenbelt
6801 La Crosse Ave., Austin, Texas 78739
66.58
 
Highland Neighborhood Park
403 W St Johns Ave., Austin, Texas 78752
0.24
 
Highland Neighborhood Park and Reznicek Fields*
401 W St Johns Ave., Austin, Texas 78752
5.2983
 
Highland Mall Greenbelt
6415 Airport Blvd., Austin, Texas 78752
3.5490
 
Highland South Greenway
6015 Airport Blvd., Austin, Texas 78752
2.1760
 
Hill Country View Neighborhood Park
6901 Pasture Rd., Austin, Texas 78749
3.2889
 
Hill School Park
8405 Tallwood Dr., Austin, Texas 78759
1.14
 
Holly Shores at Town Lake Metropolitan Park
2711 Canterbury St., Austin, Texas 78702
17.62
 
Houston School Park
5506 Tallow Tree Dr., Austin, Texas 78744
8.74
 
Hubert C. Schroeter Neighborhood Park
11701 Big Trl., Austin, Texas 78759
12.08
 
 
 
 
Park Name
Address
Acres of Land
 
International Shores at Town Lake Metropolitan Park
1800 S Lakeshore Blvd., Austin, Texas 78741
6.06
 
 
 
 
Park Name
Address
Acres of Land
 
Jacob Fontaine Plaze
110 Jacob Fontaine Lane, Austin, Texas 78752
1.3750
 
James Pfluger Pedestrian Bridge
1300 W Riverside Dr., Austin, Texas 78704
0.59
 
J.J. Seabrook Greenbelt
2000 Pershing Dr., Austin, Texas 78723
3.9
 
James A. Garrison District Park
6001 Menchaca Rd., Austin, Texas 78745
40.0603
 
Jamestown Neighborhood Park
7212 Jamestown Dr., Austin, Texas 78758
3.4732
 
Janet Long Fish Park at Harris Branch Greenbelt
13840 Dessau Rd., Austin, Texas 78660
27.872
 
Jimmy Clay Golf Course
5400 Jimmy Clay Dr., Austin, Texas 78744
205.28
 
John Trevino Jr. Metropolitan Park at Morrison Ranch
9501 FM 969 Rd., Austin, Texas 78725
330.22
 
Johnson Creek Greenbelt
2001 Enfield Rd., Austin, Texas 78703
59.47
 
Joslin Neighborhood Park
2106 Cimarron Trl., Austin, Texas 78745
5.58
 
 
 
 
Park Name
Address
Acres of Land
 
Kealing School Park
1500 Rosewood Ave., Austin, Texas 78702
14.7
 
Kendra Page Neighborhood Park
2203 Blue Meadow Dr., Austin, Texas 78744
15.2491
 
Kennemer Pool
1031 Payton Gin Rd., Austin, Texas 78758
1.04
 
Kinney Oaks Pocket Park
2750 Kinney Oaks Cr., Austin, Texas 78704
.5225
 
 
 
 
Park Name
Address
Acres of Land
 
Lady Bird Lake (water)
 
487.94
 
Lakeline Greenbelt
9833 Northlake Creek Pkwy, Austin, Texas 78717
.3585
 
Lakes at Techridge Greenbelt
14303 The Lakes Blvd., Austin, Texas 78660
15.1015
 
Lake Walter E. Long Metropolitan Park
6620 Blue Bluff Rd., Austin, Texas 78724
1165.44
 
Lakeshore at Town Lake Metropolitan Park
2200 S Lakeshore Blvd., Austin, Texas 78741
3.28
 
Lamar Senior Activity Center
2874 Shoal Crest Ave., Austin, Texas 78705
1.876
 
Lantana Neighborhood Park
7206 Rialto Blvd., Austin, Texas 78735
7.4270
 
Latta Branch Greenbelt
7910 Beckett Rd., Austin, Texas 78749
131.7243
 
Lawrence Street Pocket Park
1805 Lawrence St., Austin, Texas 78741
0.9854
 
Lazy Creek Greenbelt
5601 Millrace Drive, Austin, Texas 78724
4.8080
 
Legend Oaks Neighborhood Park
7724 Escarpment Blvd., Austin, Texas 78749
7.3
 
Lewis Mountain Ranch Neighborhood Park
8206 Lewis Mountain Dr., Austin, Texas 78737
6.06
 
Lions Municipal Golf Course
2901 Enfield Rd., Austin, Texas 78703
155.62
 
Little Stacy Neighborhood Park
1500 Alameda Dr., Austin, Texas 78704
6.7793
 
Little Walnut Creek Greenbelt
6201 Springdale Rd., Austin, Texas 78723
211.3310
 
Little Zilker Neighborhood Park
2016 Bluebonnet Ln., Austin, Texas 78704
4.57
 
Longhorn Shores at Town Lake Metropolitan Park
60 S Pleasant Valley Rd., Austin, Texas 78741
10.64
 
Longview Neighborhood Park
7609 Longview Rd., Austin, Texas 78745
20.056
 
Lott Pocket Park
1180 Curve St., Austin, Texas 78702
1.3375
 
Louis René Barrera Indiangrass Wildlife Sanctuary
9138 Blue Bluff Rd., Austin, Texas 78724
290.62
 
Lower Bull Creek Greenbelt
7806 N Capital of Texas Hwy., Austin, Texas 78731
115.5453
 
Lucy Read School Park
7509 Silvercrest Dr., Austin, Texas 78757
.774
 
 
 
 
Park Name
Address
Acres of Land
 
MLK Station Neighborhood Park
2907 E Martin Luther King Jr Blvd., Austin, Texas 78702
7.917
 
Mabel Davis District Park
3427 Parker Ln., Austin, Texas 78741
52.747
 
Maggie Boatright Area at the Bull Creek Greenbelt
6958 Spicewood Springs Rd., Austin, Texas 78759
8.986
 
Manuel and Robert Donley Pocket Park
2301 Haskell St., Austin, Texas 78702
0.3873
 
Marble Creek Greenbelt
6605 E William Cannon Dr., Austin, Texas 78744
106.1310
 
Marble Creek Neighborhood Park
6704 Zequiel  Dr., Austin, Texas 78744
8.5110
 
Margaret Hoffman Oak Park
315 W Cesar Chavez St., Austin, Texas 78701
0.2209
 
Mary Dawson Pocket Park
650 Dawson Rd., Austin, Texas 78704
0.92
 
Mary Frances Baylor Clarksville Pocket Park
1811 W 11th St., Austin, Texas 78703
1.43
 
Mary Moore Searight Metropolitan Park
907 W Slaughter Ln., Austin, Texas 78748
342.4702
 
Mayfield Park
3805 W 35th St., Austin, Texas 78703
23.331
 
Meadow Lea Pocket Park
126 Meadow Lea Dr., Austin, Texas 78745
1.2290
 
Meadowview Triangle
414 W Crestland Dr., Austin, Texas 78752
0.4683
 
Metcalfe Pocket Park
2645 Metcalfe Rd., Austin, Texas 78741
.9423
 
Metz Neighborhood Park
2407 Canterbury St., Austin, Texas 78702
6.915
 
Metropolitan Pocket Park at Redline Trail
10300 Metropolitan Dr., Austin, Texas 78758
.6677
 
Michael Butler Park at Town Lake Metro Park
1000 Barton Springs Rd. Austin, Texas 78704
20.3
 
Michael Butler Shores at Town Lake Metro Park
200 S Lamar Blvd., Austin, Texas, 78704
28.65
 
Millenium Center
1156 Hargrave St., Austin, Texas 78702
5.5415
 
Moccasin Neighborhood Park
6700 Halesboro Dr., Austin, Texas 78736
5.3760
 
Montopolis Neighborhood Park
1200 Montopolis Dr., Austin, Texas 78741
7.61
 
Montopolis Greenbelt
520 Bastrop SWY  SB, Austin, Texas 78741
.2610
 
Montopolis Practice Fields
901 Vasquez St., Austin, Texas 78741
4.11
 
Morris Williams Golf Course
3851 Manor Rd., Austin, Texas 78723
178.7330
 
Mountain View Neighborhood Park
8900 Westerkirk Dr., Austin, Texas 78750
8.273
 
Murchison Pool
7022 Hart Ln., Austin, Texas 78731
1.15
 
Musket Valley Neighborhood Park
11605 Bachman Dr., Austin, Texas 78754
20.1241
 
Mustang Button Park
6001 Guadalupe St., Austin, Texas 78752
.1300
 
 
 
 
Park Name
Address
Acres of Land
 
Nicholas Dawson Neighborhood Park
704 W James St., Austin, Texas 78704
3.1977
 
Norman-Sims School Park
3901 Tannehill Ln., Austin, Texas 78721
5.74
 
North Acres Greenbelt
1112 Hermitage Dr., Austin, Texas 78753
3.6285
 
North Cat Mountain Greenbelt
6801 Cat Creek Trl., Austin, Texas 78731
30.9022
 
North Lake Neighborhood Park
9201 North Lake Creek, Austin, Texas 78753
4.931
 
North Oaks Neighborhood Park
820 Plaza Dr., Austin, Texas 78753
4.6160
 
North Star Greenbelt
11701 Tallow Field Way, Austin, Texas 78758
24.7587
 
Northern Walnut Creek Greenbelt
2611 Park Bend Rd., Austin, Texas 78758
422.9596
 
Northwest Balcones Neighborhood Park
10225 Talleyran Dr., Austin, Texas 78750
6.5
 
Northwest Recreation Center
2913 Northland Dr., Austin, Texas 78731
6.86
 
Norwood Tract at Town Lake Metropolitan Park
1009 Edgecliff Ter., Austin, Texas 78704
9.53
 
 
 
 
Park Name
Address
Acres of Land
 
Oak Springs School Park
2806 Goodwin Ave., Austin, Texas 78702
6.13
 
Oak View Neighborhood Park
10902 Oak View Dr., Austin, Texas 78759
6.98
 
Oakhill Neighborhood Park
5408 Southwest Pkwy., Austin, Texas 78735
14.495
 
Oakwood Annex Cemetery
1509 E MLK Jr Blvd., Austin, Texas 78702
18.6
 
Oakwood Cemetery
1012 E 16th St., Austin, Texas 78702
39.5126
 
Odom School Park
1001 Sahara Ave., Austin, Texas 78745
4.3
 
Oertli Neighborhood Park
12613 Blaine Rd., Austin, Texas 78753
6
 
Old Bakery and Emporium
1006 Congress Ave., Austin, Texas 78701
0.312
 
Old Moore's Crossing Neighborhood Park
7420 Apperson St., Austin, Texas 78617
12.745
 
Old San Antonio District Park
12110 Old San Antonio Rd., Austin, Texas 78652
57.683
 
Onion Creek Greenbelt
7004 Onion Creek Dr., Austin, Texas 78744
260.8630
 
Onion Creek Metropolitan Park
8652 Nuckols Crossing Rd., Austin, Texas 78744
650.3721
 
Onion Creek Soccer Complex
5600 E William Cannon Dr., Austin, Texas 78744
121.46
 
Onion Creek Wildlife Sanctuary
4435 E SH 71, Austin, Texas 78617
180
 
Ortega School Park
5308 Chico St., Austin, Texas 78721
4.1336
 
 
 
 
Park Name
Address
Acres of Land
 
Palma Plaza Pocket Park
1524 Palma Plz., Austin, Texas 78703
0.2066
 
Pan American Neighborhood Park
307 Chicon St., Austin, Texas 78702
5.235
 
Parque Zaragoza Neighborhood Park
2608 Gonzales St., Austin, Texas 78702
15.273
 
Pastor Edward Clarence Craig Jr. Neighborhood Park
4800 Copperbend Blvd., Austin, Texas 78744
5.505
 
Patterson Neighborhood Park
4200 Brookview Rd., Austin, Texas 78722
9.29
 
Peace Point at Town Lake Metropolitan Park
2200 S Lakeshore Blvd., Austin, Texas 78741
5.47
 
Pearson Ranch Pocket Park
9407 Spectrum Drive, Austin, Texas 78717
1.9450
 
Pease District Park
1100 Kingsbury St., Austin, Texas  78703
41.4897
 
Pecan Springs School Park
3312 Rogge Ln., Austin, Texas 78723
4.55
 
Penick Neighborhood Park
5719 Penick Dr., Austin, Texas 78741
2.5453
 
Perry Neighborhood Park
4800 Fairview Dr., Austin, Texas 78731
6.6
 
Pickfair Pocket Park
10904 Pickfair Dr., Austin, Texas 78750
1.8207
 
Pillow School Park
8500 Rockwood Ln., Austin, Texas 78757
7.2
 
Piney Bend Neighborhood Park
8601 Piney Creek Bnd., Austin, Texas 78745
4.335
 
Pioneer Crossing Neighborhood Park
11544 Samsung Blvd., Austin, Texas 78754
17.96
 
Plaza Saltillo
1501 E 5th St., Austin, Texas 78702
1.1248
 
Pleasant Hill Creek Greenbelt
705 North Bluff Dr., Austin, Texas 78745
4.3250
 
Plummers Cemetery
1150 Blk of Springdale Rd., Austin, Texas 78721
6.9110
 
Ponciana Neighborhood Park
5201 Freidrich Ln., Austin, Texas 78744
5.1790
 
Poquito Creek Greenbelt
1411 1/2 Poquito St., Austin, Texas 78702
.4711
 
 
 
 
Park Name
Address
Acres of Land
 
Quail Creek Neighborhood Park
1101 Mearns Meadow Dr., Austin, Texas 78758
16.2990
 
 
 
 
 
 
Park Name
Address
Acres of Land
 
Ramsey Neighborhood Park
4301 Rosedale Ave., Austin, Texas 78756
5.278
 
Red Bluff Nature Preserve
5607 Harold Ct., Austin, Texas 78721
49.735
 
Red Bluff Neighborhood Park
5805 Harold Ct., Austin, Texas 78721
7.196
 
Red Bud Isle
3401 Red Bud Trl., Austin, Texas 78746
17.5028
 
Redline Trail Greenbelt
2900 Manor Rd., Austin, Texas 78722
.1859
 
Reed Neighborhood Park
2614 Pecos St., Austin, Texas 78703
6.369
 
Reilly School Park
6001 Guadalupe St., Austin, Texas 78752
6.965
 
Renaissance Market
2300 Blk of Guadalupe St., Austin, Texas 78705
0.1663
 
Republic Square
422 Guadalupe St., Austin, Texas 78701
1.748
 
Rialto Neighborhood Park
7025 Rialto Blvd., Austin, Texas 78735
3.3560
 
Riata Neighborhood Park
12401 Riata Trace Pkwy., Austin, Texas 78727
8.08
 
Ricky Guerrero Neighborhood Park
2006 S 6th St., Austin, Texas 78704
2.0145
 
Ridge Oak Triangle
4621 Lake View, Austin, Texas 78731
1.000
 
Ridgeline Neighborhood Park
2701 S Lakeline Blvd., Austin, Texas 78613
10.8115
 
Rinard Creek Greenbelt
10625 Bradshaw Rd., Austin, Texas 78747
23.7240
 
Roberta Crenshaw Overlook at Shoal Beach at Town Lake Metro Park
201 W Cesar Chavez St., Austin, Texas 78701
1.63
 
Ron Rigsby Pocket Park
1110 Little Elm Park, Austin, Texas 78758
0.8357
 
Rosewood Neighborhood Park
2300 Rosewood Ave., Austin, Texas 78702
14.1535
 
Roy G. Guerrero Colorado River Metropolitan Park
400 Grove Blvd., Austin, Texas 78741
394.9687
 
Roy Kizer Golf Course
5400 Jimmy Clay Dr., Austin, Texas 78744
238.06
 
Royal Crest Pocket Park
1400 Royal Crest Drive, Austin, Texas 78741
.5820
 
Ruby Neighborhood Park
6900 Ryan Dr., Austin, Texas 78753
3.2100
 
Ryan Planting Strip
6900 Ryan Dr., Austin, Texas 78757
0.2365
 
 
 
 
Park Name
Address
Acres of Land
 
Salt Springs Neighborhood Park
6401 E William Cannon Dr., Austin, Texas 78744
8.2154
 
Sanchez School Park
64 Waller St., Austin, Texas 78702
1.3
 
Scenic Brook Pocket Park
7300 Oak Meadow Drive, Austin, Texas 78736
.8920
 
Schieffer Tract
3404 Hycreek Dr., Austin, Texas 78723
4.359
 
Scofield Farms Neighborhood Park
12901 Scofield Farms Dr., Austin, Texas 78727
20.6445
 
Seiders Springs at Shoal Creek Greenbelt
1380 W 34th St., Austin, Texas 78731
4.22
 
Sendera Mesa Neighborhood Park
4717 Davis Ln., Austin, Texas 78749
4.62
 
Shinoak Valley Greenbelt
3900 Dry Creek Dr., Austin, Texas 78731
10.4617
 
Shipe Neighborhood Park
4400 Avenue G, Austin, Texas 78751
2.616
 
Shoal Beach at Town Lake Metropolitan Park
707 W Cesar Chavez St., Austin, Texas 78701
13.48
 
Shoal Creek Greenbelt
2600 N Lamar Blvd., Austin, Texas 78705
94.0926
 
Silk Oak Neighborhood Park
3204 Silk Oak Dr., Austin, Texas 78748
17.5440
 
Silver Creek Pocket Park
13007 Silver Creek Dr., Austin, Texas 78727
1.8890
 
Sir Swante Palm Neighborhood Park
200 N IH 35 Svrd SB, Austin, Texas 78701
3.0170
 
Slaughter Creek Greenbelt
10003 S 1st St., Austin, Texas 78748
83.8330
 
South Austin Island
2205 S Congress Ave., Austin, Texas 78704
0.1389
 
South Austin Neighborhood Park
1100 Cumberland Rd., Austin, Texas 78704
12.27
 
South Austin Senior Activity Center
3911 Menchaca Rd., Austin, Texas 78704
4.63
 
South Austin Tennis Center
1000 Cumberland Rd., Austin, Texas 78704
12.05
 
South Boggy Creek Greenbelt
7701 Circle S Rd., Austin, Texas 78745
42.2578
 
Southern Pacific Greenbelt
1136 Shady Lane, Austin, Texas 78721
.2920
 
Southern Walnut Creek Greenbelt
6013 Loyola Ln, Austin, Texas 78724
706.4848
 
Southland Oaks Neighborhood Park
3505 Green Emerald Ter., Austin, Texas 78739
18.5030
 
Sparky Pocket Park
3701 Grooms St., Austin, Texas 78705
0.3979
 
Springbrook Park
1800 Picadilly Rd., Pflugerville, Texas 78664
56.886
 
Springdale Neighborhood Park
1175 Nickols Ave., Austin, Texas 78721
16.4286
 
Springdale Farms Greenbelt
735 Springdale Rd., Austin, Texas 78702
.2588
 
Springwoods Neighborhood Park
9117 Anderson Mill Rd., Austin, Texas 78729
15.4487
 
St. Edwards Greenbelt
7301 Spicewood Springs Rd., Austin, Texas 78750
79.8
 
St. Elmo School Park
4312 S 1st St., Austin, Texas 78745
6.17
 
St. John's Pocket Park
889 Wilks Ave., Austin, Texas 78752
0.971
 
Steck Valley Greenbelt
8403 Adirondack Trl., Austin, Texas 78759
37.9972
 
Stephenson Nature Preserve and Outdoor Education Center
7501 Longview Rd., Austin, Texas 78745
147.282
 
Stillhouse Hollow Nature Preserve
7810 Sterling Dr., Austin, Texas 78731
19.8278
 
Stonehollow Pocket Park
11604 Stonehollow Dr., Austin, Texas 78758
.5660
 
Stoney Ridge Neighborhood Park
7000 Moores Crossing Blvd., Austin, Texas 78617
4.01
 
Stratford Overlook Greenbelt
3006 Stratford Dr., Austin, Texas 78746
0.07
 
Superstar Button Park
5306 Chico St. Austin, Texas 78721
.1464
 
Swede Hill Pocket Park
907 E 14th St., Austin, Texas 78702
0.8694
 
Symphony Square
1101 Red River St., Austin, Texas 78701
3.0108
 
 
 
 
Park Name
Address
Acres of Land
 
T.A. Brown Neighborhood Park
520 Northway Dr., Austin, Texas 78752
2.29
 
Tahoe Trail Pocket Park
5205 Tahoe Trl., Austin, Texas 78745
0.3080
 
Tanglewood Neighborhood Park
11409 Rustic Rock Dr., Austin, Texas 78750
14.1402
 
Tannehill Branch Greenbelt
2403 E 51st St., Austin, Texas 78723
4.5040
 
Tarrytown Neighborhood Park
2106 Tower Dr., Austin, Texas 78703
2.2502
 
The Circle Greenbelt
1300 The Circle, Austin, Texas 78704
1.208
 
Theckla Button Park
5613 Joe Sayers, Austin, Texas 78756
.1920
 
The War Memorial
Colorado St. and W 11 St., Austin, Texas 78701
0.0312
 
Thrasher Pocket Park
6507 Riverside Dr., Austin, Texas 78741
.5611
 
Tom Lasseter-South Lamar Neighborhood Park
3000 Del Curto Rd., Austin, Texas 78704
2.084
 
Town Lake Metropolitan Park
 
430.1912
 
Trailhead Neighborhood Park
10984 Boulder Ln., Austin, Texas 78726
13.6382
 
Triangle Commons Neighborhood Park
722 W 46th St., Austin, Texas 78751
6.05
 

U

 
 
 
Park Name
Address
Acres of Land
 
Umlauf Sculpture Garden
605 Robert E Lee Rd., Austin, Texas 78704
7.8449
 
Union Pacific Greenbelt
1401 S. Lamar, Austin, Texas 78704
.6956
 
Upper Bull Creek Greenbelt
7800 Spicewood Springs Rd., Austin, Texas 78759
172.7861
 
Upper Little Walnut Creek Greenbelt
8512 N IH35 SVRD SB., Austin, Texas 78753
5.2581
 
 
 
 
Park Name
Address
Acres of Land
 
Vega Pocket Park
5313 Vega Ave., Ausitn, Texas 78735
3.2310
 
Veterans Park
2200 Veterans Dr., Austin, Texas 78703
0.6736
 
Vic Mathias Shores at Town Lake Metropolitan Park
700 W Riverside Dr., Austin, Texas 78704
5.76
 
Volma Overton,Sr. at Town Lake Metropolitan Park
1200 Cesar Chavez St., Austin, Texas 78703
65.41
 
 
 
 
Park Name
Address
Acres of Land
 
Waller Beach at Town Lake Metropolitan Park
30 East Ave., Austin, Texas 78701
28.81
 
Waller Creek Greenbelt
703 E 6th St., Austin, Texas 78701
7.2496
 
Walnut Bend Neighborhood Park
10321 Pioneer Farms Dr., Austin, Texas 78754
14.9082
 
Walnut Creek Metropolitan Park
12138 N Lamar Blvd, Austin, Texas 78758
294.96
 
Walnut Creek Sports Park
7800 Johnny Morris Rd., Austin, Texas 78724
217.2150
 
Walsh Boat Landing
1600 Scenic Dr., Austin, Texas 78703
6.1466
 
Walter E. Long Metropolitan Park
6620 Blue Bluff Rd., Austin, Texas 78724
1838.6059
 
Waterloo Neighborhood Park
500 E 12th St., Austin, Texas 78701
10.74
 
Wattinger Neighborhood Park
9400 Texas Oaks Dr., Austin, Texas 78748
4.200
 
Wells Creek Greenbelt
13120 Metric Blvd., Austin, Texas 78727
14.78
 
West Austin Neighborhood Park
1317 W 10th St., Austin, Texas 78703
3.27
 
West Bouldin Creek Greenbelt
1200 S 6th St., Austin, Texas 78704
16.0998
 
Westcreek Pocket Park
6044 Westcreek Dr., Austin, Texas 78749
1.293
 
Westenfield Neighborhood Park
2008 Enfield Rd., Austin, Texas 78703
4.9257
 
Wildcat Button Park
419 Blue Valley Dr., Austin, Texas 78748
.1553
 
Wilhelmina Delco Pocket Park
6102 Wilhelmina Dr., Austin, Texas 78752
1.0340
 
William H. Russell Karst Nature Preserve
3705 Deer Ln., Austin, Texas, 78749
190.9210
 
Williams School Park
605 Blue Valley Dr., Austin, Texas 78748
9.7367
 
Williamson Creek Central Greenbelt
5120 S 1st St., Austin, Texas 78745
96.0120
 
Williamson Creek East Greenbelt
4618 E William Cannon Dr., Austin, Texas 78744
108.6251
 
Williamson Creek West Greenbelt
6310 Brush Country Rd., Austin, Texas 78749
88.2984
 
Williamson Creek Greenbelt West at Lantana
7259 Rialto Blvd., Austin, Texas 78735
3.390
 
Wood Street Settlement Button Park
702 Wood Street, Austin, Texas 78703
.2140
 
Woodland Pocket Park
1810 Woodland Ave., Austin, Texas 78741
.3260
 
Woodrow Pocket Park
5809 Woodrow Ave., Austin, Texas 78756
1.264
 
Wooldridge School Park
1410 Norseman Ter., Austin, Texas 78758
10.3880
 
Wooldridge Square
900 Guadalupe St., Austin, Texas 78701
1.7488
 
Wooten Neighborhood Park
1500 Dale Dr., Austin, Texas 78757
6.28
 
Wunneburger Neighborhood Park
11901 Old San Antonio Rd., Austin, Texas 78652
24.73
 
 
 
 
Park Name
Address
Acres of Land
 
Yates Pocket Park
6015 Felix Ave., Austin, Texas 78741
0.9338
 
Yett Creek Neighborhood Park
12538 Riata Vista Cir., Austin, Texas 78727
40.54
 
 
 
 
Park Name
Address
Acres of Land
 
Zilker Metropolitan Park
2100 Barton Springs Rd., Austin, Texas 78746
274.6150
 
Zilker Nature Preserve
301 Nature Center Dr., Austin, Texas 78746
77.39
Land Inventory
Park Type
Total
Acres of Record
Water Acres
Button
5
.8377
 
Pocket
46
64.6185
 
Neighborhood
112
1,144.7607
 
School
22
139.1943
 
District
14
829.9303
 
Metropolitan
11
7,142.6321
1653.3690
Greenbelt
71
4,778.5413
 
Special
42
574.2596
 
Planting Strip/Triangle
10
6.2603
 
Golf Course
6
1,121.8490
 
Nature Preserve
16
2,417.6662
 
Cemetery
5
178.9756
 
 
 
 
 
Total Number of Parks
361
 
Total Number of Parks
356
(total parks minus cemeteries)
 
 
 
Dedicated Parkland Acres
17,596.6640
 
Non-Dedicated Parkland Acres
495.1874
 
Total Land Managed Acres
14,705.5257
 
Water Based Recreation Acres
1,653.3690
 
Total Parkland Managed by BCCP
3,694.9609
 
Total Maintained Parkland and Water
20.053.8556