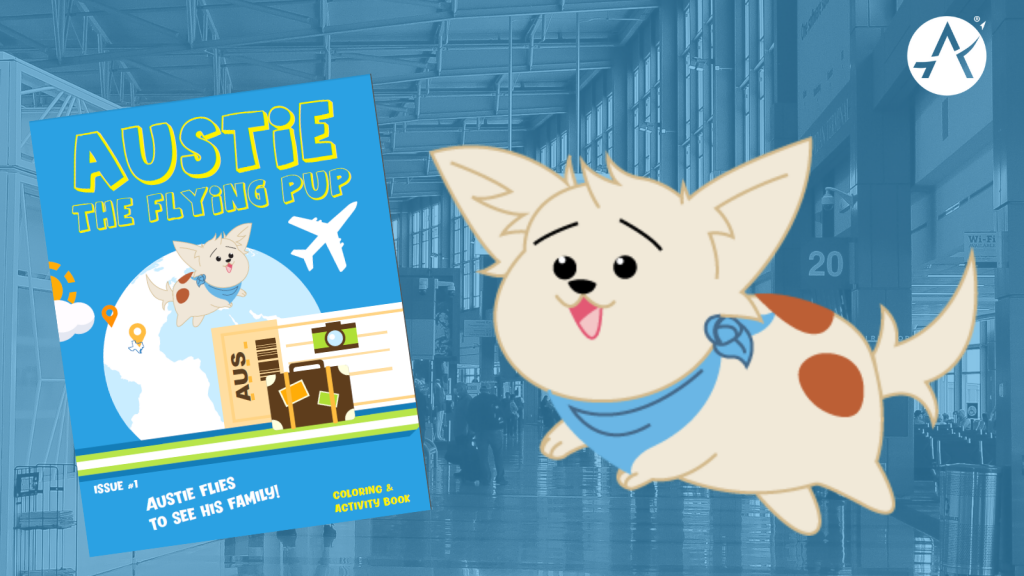 Austie The Flying Pup
Austie is our furry-faced ambassador and mascot of Austin-Bergstrom International Airport.  He loves to show young travelers (and travelers who are young at heart) all of the fun things to see at AUS!  Austie not only teaches young travelers the do's and don'ts of air travel, but also shares important health and hygiene tips for everyone to be mindful of during their travels. 
 

Austie Fun Facts

He is devoted to his adoptive parents, Clara and Gertrude.
He is a chihuahua mix.
Some of his favorite things include Amy's ice cream, whipped cream from Starbucks and wagging his tail "hi" at TSA agents.
If you leave your BBQ unattended, he may help himself to it. 
He has flown all over the U.S., and never been to a destination he doesn't like; despite this, he always loves to come home to Austin.
He hopes to fly abroad someday.

Austie Coloring and Activity Books

 
Issue Two: Austie Flies for Summer Vacation!
Issue Three:

Austie

 Welcomes Visitors!
Issue Four: School Is Out For Summer!
---