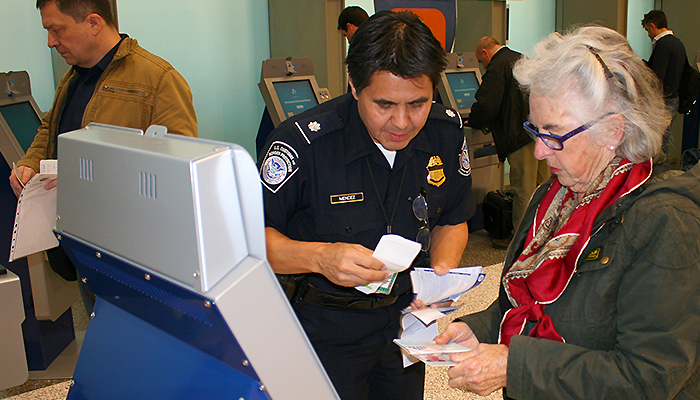 Arrive 2 hours before departure time during peak times
Departing passengers are advised to be inside AUS® Barbara Jordan Terminal at least 2 hours before their flight during peak times and 90 minutes otherwise. Peak departure times: 5 a.m. - 8 a.m., 11 a.m. -1 p.m., 3:30 p.m.  - 5:30 p.m. During these times passengers may encounter longer waits at security checkpoints. The first TSA checkpoint opens at 3:30 a.m.
Checkpoint Wait Times and Identification Needed
A separate lane for TSA Pre-Check, Premium Passengers, and Clear are available.
Type of identification needed

Domestic Travel - government-issued photo ID - drivers license is one such form of ID
International Travel - a valid passport
Please note: There is no parking in front of the terminal and violators will be fined.
Most hazardous materials are forbidden in carry-on and checked baggage see  www.faa.gov/go/PackSafe.
Make your family's trip to the airport easier
Our tips should make your experience a treat for everyone
Prepare for your visit to AUS® and find services that will help
Everything from false teeth to a sewing machine have turned up in our Lost and Found
Frequently Asked Questions about AUS®