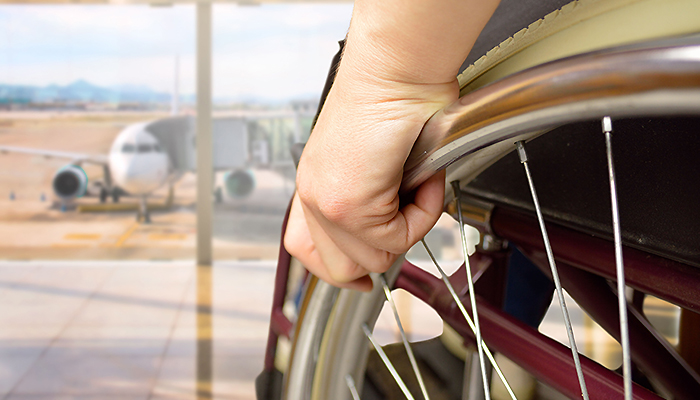 Accessibility Tips - Before You Arrive
If possible, provide advance notice to your airline if you require assistance, including wheelchair service. Your airline will assist you through the airport and the screening queue line and can assist you with obtaining a gate pass for your companion before entering a security checkpoint.
The limit of one carry-on and one personal item (purse briefcase or computer case) does not apply to medical supplies, equipment, mobility aids, and/or assistive devices carried by, and/or used by a person with a disability.
Pack medications in a separate pouch/bag to facilitate the inspection process. Ensure that containers holding medications are not too densely filled, and that all medication is clearly identified. It is recommended that passengers do not pack medications in checked baggage and that large quantities of medications are mailed prior to your flight.  
If You Are An Arriving Passenger Needing Taxi Service, or Using a Rideshare App Such as Uber, Lyft or Wingz 
Please watch the below video to see how to get to our Tram, which can transport you to the taxi and rideshare pick-up area.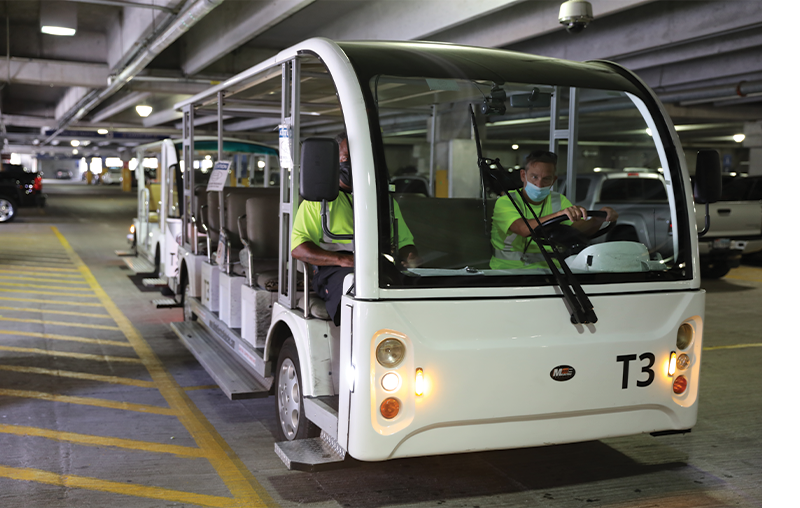 Video for Ride App / Taxi passengers from Baggage Claim
TSA Screening ADA Procedures
TSA has special procedures for travelers with disabilities or medical conditions.  To learn more, visit TSA.Gov/Travel/Special-Procedures
Private screening areas are available upon request at each checkpoint at AUS.

Have questions about passenger screening and medical conditions or disabilities?
Call TSA at 1-855-787-2227.
ADA Accessibility
In accordance with the Americans with Disabilities Act (ADA), Austin-Bergstrom International Airport has been designed to meet the needs of our diverse travel population. Travelers with disabilities requiring immediate assistance, please call  512-530-2242. 
All airlines provide wheelchair service from curb to aircraft, please contact your airline to make arrangements for this service. The floors of the airport are level to facilitate wheelchair mobility. 

You'll find accessible elevators, water fountains, restroom facilities, videophones, and signs with raised lettering and Braille, as well as convenient parking with designated accessible parking spaces in the parking garage closest to the terminal.

Accessible airport shuttles are available to assist passengers from On-Airport Parking to the terminal.

Service Animal Access Guide for training service animals at AUS.

Pet relief areas are available for service animals both before and after security. Dog parks can be found on the lower level (Baggage Claim) in front of both the Blue Garage and the Rental Car Facility. After security, a pet relief area is located near Gate 11.
If you have experienced a specific issue regarding accessibility or ADA compliance, click here to submit an ADA compliance issue form to the Department of Aviation. General comments regarding airport accessibility should be made to the ADA Coordinator at AUS.ADA@FlyAustin.com
.