---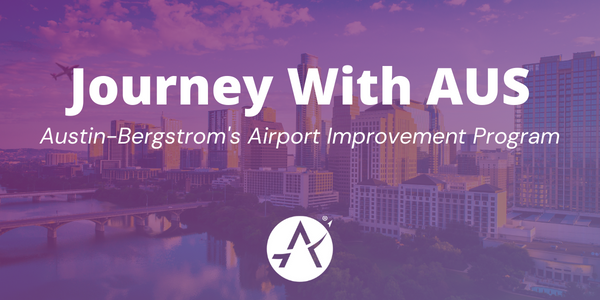 In 2019, The City of Austin and the Federal Aviation Administration approved the Austin-Bergstrom International Airport 2040 Master Plan, which serves as a roadmap for the future expansion and modernization of AUS with 61+ improvement projects. 
Due to the COVID-19 pandemic's dramatic impact on air travel and unpredictable changes to Central Texas and Austin population, AUS re-strategized the original 2040 Master Plan implementation program. In the summer of 2021, AUS announced the launch of the most extensive improvement program in the airport's history.
Journey with AUS is a multi-year airport expansion, development and improvement program that will:
Meet the air service needs of Central Texas

Maintain excellent passenger experience

Provide flexible expansion for dynamic airline growth
The program's overall scope and budget are currently in development.
The improvements will be funded through traditional airport development funding sources, such as airport cash reserves, current and future airport revenues, future revenue bond proceeds, and Federal Aviation Administration grants.