AUS transitions from a regional airport to large one, but what does that really mean?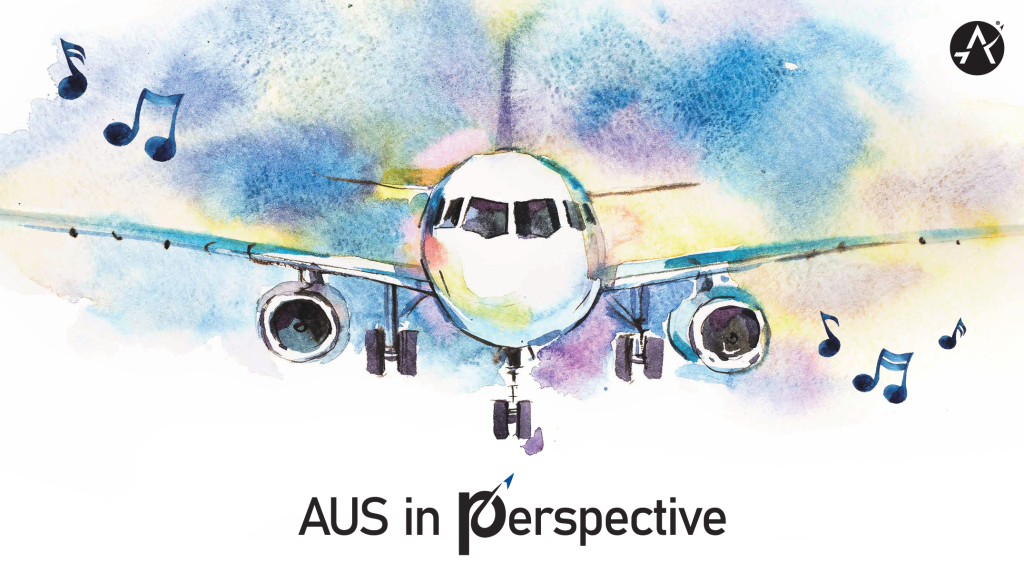 Austin-Bergstrom International Airport (AUS) is growing, and that growth can be defined in different ways and by different means: the size of the airport, the number of daily or annual arriving and departing passengers, the number of airlines and nonstop destinations offered, or other "metrics" that can span across the air travel experience and industry.
For example, how many passengers do you think fly through AUS in a year? If you're thinking in the thousands or hundred thousands range, guess again…
No matter how you measure the growth, AUS is working to improve the airport and passenger experience using these metrics as a guide. To make it easier to understand what this "growth" looks like at AUS and why changes are coming, let's put it in perspective.
By annual passengers
21 million passengers flew in and out of AUS in 2022, breaking our previous record of 17 million annual passengers in 2019.
Putting that in perspective: Atlanta Airport is the busiest airport in the world with 93 million annual passengers; we're less than a fifth of that number and not nearly as big an airport.
By daily passengers
An average of 57,778 arriving and departing passengers fly through AUS every day.
Putting that in perspective: Disney World's Magic Kingdom has an average of 57,000 visitors every day.
By growth projections: What the planners said then vs. now
In 2019, it was projected that AUS would reach 30 million annual passengers by 2037. Today, it's projected to reach it by 2027.
Putting that in perspective: AUS has to fast-track improvement and modernization efforts. The Airport Expansion and Development Plan launched in 2021 to quickly re-strategize the airport's plans for growth to meet near-term and long-term needs.
By airline partners
Over the years, we've expanded Austin's reach to other cities and countries, crossing oceans and waters along the way. Our most recent airlines to join the capital city include Hawaiian Airlines, KLM Royal Dutch Airlines, Virgin Atlantic and Copa Airlines. This brings our current total of airlines and charter services to more than 20.
Putting that in perspective: We're only a few airlines short of having the same as the busiest airport in the world, Hartsfield–Jackson Atlanta International Airport.
Moving on from what used to be a regional airport, our years-long work to bring a diverse mix of airlines to passengers and businesses means more opportunities to travel directly from Austin without having to drive or travel to another airport. Not only that, but the more airlines at AUS, the more options passengers have to choose an airline/flight based on whatever is important to them when flying (price, personality, destinations, membership perks, etc.).
By current nonstop flights
In 2022, AUS airlines added 8 new nonstop destinations and this year, travelers can enjoy 8 new or returning nonstop destinations. We have 90+ year-round and seasonal nonstop destinations altogether.
Putting that in perspective: DFW Airport, the second busiest airport in the world, offers 239 nonstop flights, the most nonstop destinations of any domestic airport.
Why fly nonstop though? Nonstop flights are popular with many travelers including our Austinites and Texans. Nonstop flights mean travelers spend less time in the air, have a lower chance of flight delays, have a lower chance of their bags getting lost, and know their next stop is the final stop.
By food intake
AUS passengers ate 1.9+ million tacos last year.
Putting that in perspective: That's like every person in Austin eating 1.5-2 tacos a day. 
By music
AUS hosts an average of 1,400 live music performances a year at 8 different stages.
Putting that in perspective: That's almost 3 shows every day in the terminal with thousands of listeners, keeping Austin's music scene alive in every corner of the city.
By construction and development 
There are currently several active construction projects across the airport property through the Journey With AUS airport expansion and development program. 
These span across the passenger experience and include expanding security checkpoints to process more passengers at a time, building a new outbound baggage handling system, constructing a new cargo facility, bringing a new fuel facility online to support our airline partners' operations, and expanding the west side of the terminal to add 30,000 square feet on the concourse level for more passenger amenities like restrooms, concessions, seating areas and more.
Our teams are currently in the envisioning, design and enabling work process for many other projects that will improve the passenger experience and support our robust offering of increased flights.  
Putting that in perspective: One of our airport's most recent, big terminal improvement projects was in 2019 when it added 9 new gates and more square feet for concessions on the east side of the terminal; a 175,000-square-foot development. Along with active Journey With AUS project, our teams are hard at work behind the scenes to program other large-scale expansion projects, like a new midfield concourse and connecting tunnel.