Austin-Bergstrom International Airport unveils first-ever Environmental, Social, Governance Report*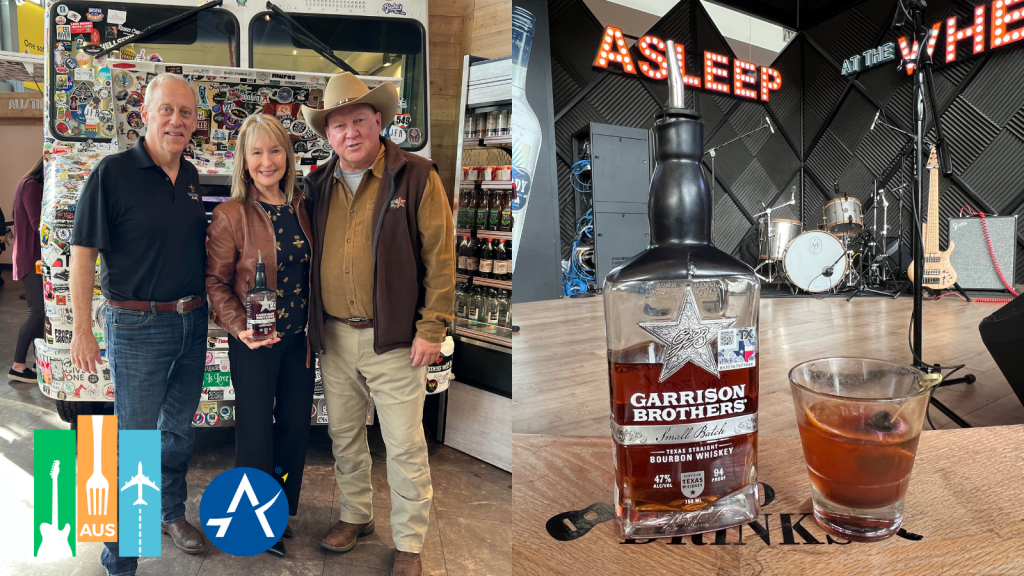 Austin-Bergstrom International Airport (AUS) is proud to announce the release of its first-ever Environmental, Social, and Governance (ESG) report. This comprehensive report provides a detailed overview of the airport's operations, community support initiatives, and its unwavering commitment to exceptional service, while serving as a responsible steward of the environment, and connecting Austin and Central Texas to the world. The ESG report focuses on key areas within the environmental, social, and governance domains that are critical to AUS's growth; the findings are essential in establishing a shared understanding of the airport's current position in the market and region, as well as its aspirations for the future.
ESG is a framework used to assess an organization's impact and performance in areas related to the environment, social responsibility, and corporate governance. ESG factors are increasingly important for businesses, including airports, as they strive to achieve sustainability, ethical practices, and long-term value creation for all stakeholders.
On the environmental front, the report covers climate resilience and adaptation, energy consumption, greenhouse gas emissions, water resources, waste and recycling management, procurement and resource management, as well as wildlife protection and biodiversity. The report outlines AUS's dedication to reducing its environmental impact, mitigating climate change risks, and adapting to changing conditions. It highlights the airport's alignment with FAA and Airports Council International climate action goals, as well as the City of Austin's waste diversion goals. Through the report, AUS demonstrates its proactive approach to assessing potential risks and vulnerabilities, such as creek flooding and extreme weather events, and implementing measures to strengthen emergency response, upgrade existing infrastructure, and future-proof new facilities. The report also features AUS's efforts to track and reduce energy consumption, achieve carbon neutrality, utilize alternative fuels, conserve water resources, and address emerging concerns like PFAS contamination.
The governance section of the ESG highlights the complex oversight structure of AUS, involving various federal and local entities such as the Federal Aviation Administration (FAA), Department of Defense (DOD), Environmental Protection Agency (EPA), State of Texas, and the City of Austin. This multi-layered oversight ensures compliance with regulations and fosters effective decision-making. AUS actively collaborates with the City of Austin's Office of Sustainability and other city departments, integrating sustainable practices throughout its operations and maintaining a strong cycle of transparency through annual sustainability reports, engagement with external organizations such as the Airport Carbon Accreditation program, and a dedicated focus on continuous improvement. AUS's significant economic impact in Central Texas is highlighted, along with ongoing infrastructure projects and the implementation of the airport's improvement program. The section also emphasizes risk and emergency management, cybersecurity, and data management practices at AUS, as well as the airport's dedication to enhance the travel experience for passengers and advance sustainability efforts.
In the "Social" category, the report underscores the airport's commitment to employee well-being, community engagement, and passenger satisfaction. It highlights the airport's focus on its people, emphasizing their importance for long-term success and resilience. Health, wellness, and safety initiatives are key components of AUS's employee retention and risk management strategies, with proactive programs and education aimed at keeping employees healthy, engaged, and safe. The report also emphasizes AUS's commitment to stakeholder and community outreach through initiatives with Del Valle Elementary School, Honor Flight, AUS Food Rescue Program, and more. The section focuses on AUS's commitment to enhancing the overall passenger experience through surveys and various programs promoting diversity and inclusion, such as the Language Access Plan and Ambassador Program. The airport's vibrant Art and Music Program, featuring rotating exhibits and permanent installations, highlights the rich cultural heritage of Austin, complemented by a diverse concessions program that promotes local brands and provides travelers with a taste of Austin's culinary offerings. With plans for future renovations and development, AUS aims to continuously improve the user experience and maintain its position as a dynamic and inclusive airport.
The release of the Environmental, Social, and Governance (ESG) report marks a significant milestone for Austin-Bergstrom International Airport and sets a strong foundation for its future. By prioritizing sustainability, social responsibility, and effective governance, AUS ensures that it remains a trusted and resilient airport, meeting the evolving needs of its stakeholders and contributing to the long-term well-being of Austin and Central Texas. The full ESG report can be accessed through this link.  
*This Report focuses on data for Calendar Year 2021. It was created over 2022-2023 by our teams.