Help us help you: Plan the start of your Labor Day Weekend well before your flight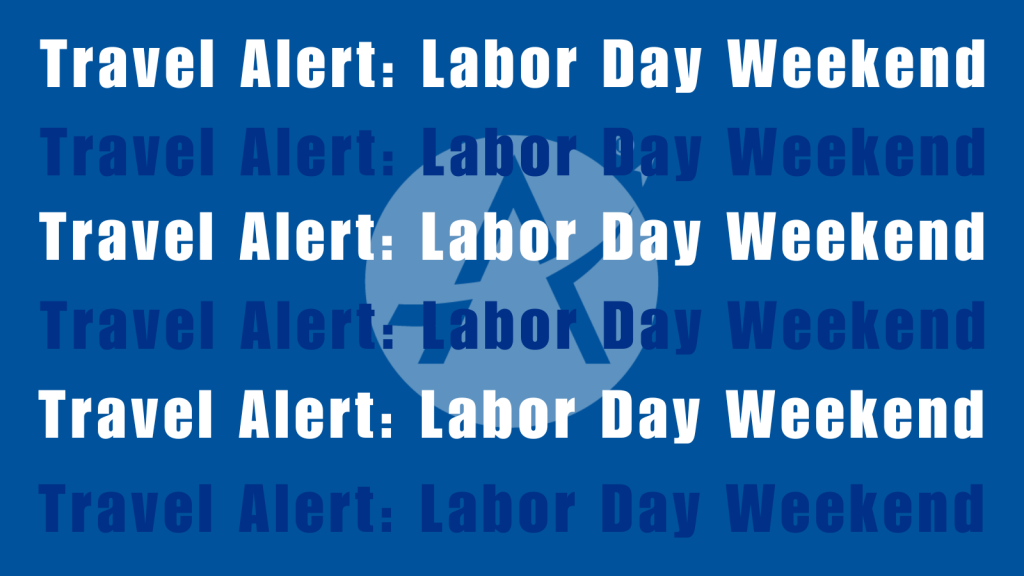 Labor Day may be a single day (Sept. 4 this year), but the Labor Day holiday travel period spans across several days. If you're planning to fly out of or into AUS for the holiday this year, you'll need to start planning ahead and considering your schedule before your departure time. Here are some helpful tips for your trip!
Don't be that guy – pack properly
Even before getting to AUS, you should consider your packing list and what is and isn't allowed in both checked and carry-on luggage. The Transportation Security Administration (TSA) will be the ones to screen your stuff, and if you have prohibited items, you could delay yourself and other passengers. Check out their rules and guidelines.
Under NO circumstances are firearms allowed at the security checkpoints. Keep them away from the area and use the TSA's guidelines on how to pack firearms properly.
To park, or to drop-off? That is the question…
If you're planning to park your vehicle at AUS, know that spots fill up and you should reserve a spot or check real-time parking availability with ABIA Parking before coming to AUS.

If you're getting dropped off, great! AUS makes it easy. But if you see a long line of cars heading to "Departures" as you approach the airport, veer left and go to "Arrivals" for a quicker drop-off; once dropped off, just head upstairs to go to your airline ticket counter and security screening.
Most popular travel tip: When should I arrive at the airport?
At least 2.5 hours before departure for domestic flights and at least 3 hours before departure for international flight. That's it, that's the tip.
Keep your cool
Flying these days is, well, not as easy as "back in our day"… across the nation and world, airports, airlines and other airline industry agencies are working to increase their staff, improve operations, expand services and meet the growing air travel demand of me, you and our fellow fliers. So, we ask that you remain respectful of all AUS employees and, if you have a question, feel free to ask an airport employee in the terminal or visit our website which provides important traveler information.
Keep your cool another way with a refreshing smoothie or cold one from one of our many restaurants. Our airport boasts one of the most unique restaurant experiences in the country with most of our restaurants and stores local. Take a bite out of Austin and check out your food options or other in-terminal experiences at AUS.
All this to say, we hope you and yours have safe and smooth Labor Day Weekend and work with us to plan ahead.