Navigating Travel Smoothly with TSA Cares at Austin-Bergstrom International Airport!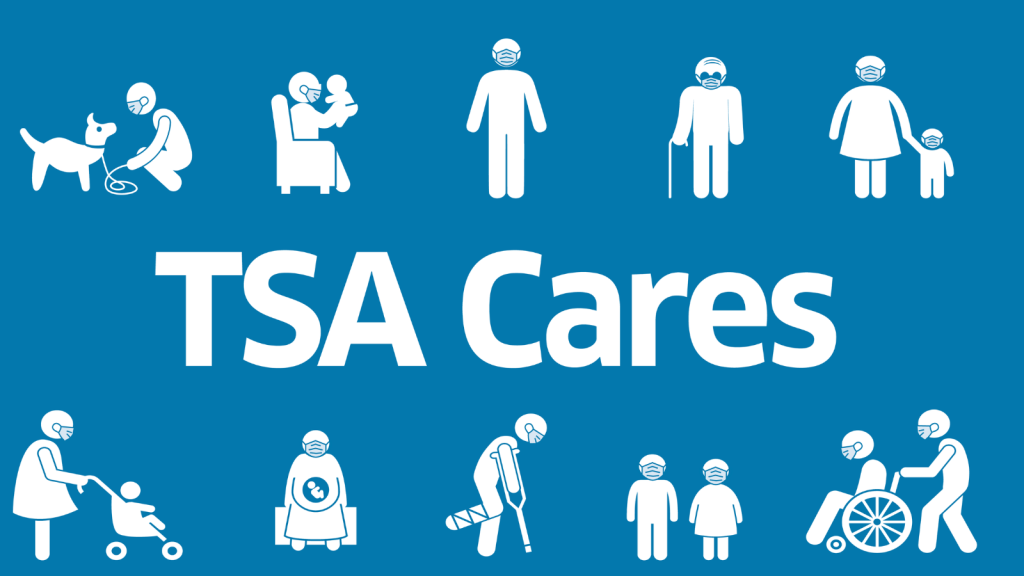 Howdy, travelers! Are you ready for your next trip out of Austin-Bergstrom International Airport (AUS)? Well, hold onto your boarding passes, because we're about to introduce you to the secret weapon for stress-free travel: the TSA Cares program!
So, what's the 411 about TSA Cares? Let's dive in and unveil the scoop on this handy program that's here to make your airport experience as smooth as butter.
TSA Cares: Your Travel Sidekick
TSA Cares isn't your average travel companion; It's a program specially designed for passengers who may need a little extra assistance and consideration during their journey through security checkpoints. Whether you're a seasoned traveler with unique needs or embarking on your first adventure, TSA Cares has your back.
Benefits Galore
Let's talk benefits, shall we? TSA Cares is like that friend who saves you a seat at the lunch table – it ensures your needs are met and your experience is top-notch. Here's how:
Personalized Assistance: TSA Cares connects passengers with a Passenger Support Specialist who's well-versed in making your security screening a breeze. They're like the wizards of the security line – helping with any questions or concerns you might have.
Advanced Preparation: The program allows you to reach out at least 72 hours before your flight, giving you ample time to discuss your needs and receive guidance on navigating security with any assistive devices or medical conditions.
Privacy and Dignity: The TSA team understands the importance of privacy. They're dedicated to treating each passenger with respect and ensuring that any special accommodations are handled discreetly.
Who Can Benefit?
TSA Cares isn't just for a specific type of traveler; it's for anyone who could use a little extra TLC during the security process. Here's who might find it especially useful:
Passengers with Disabilities: If you have mobility challenges, medical conditions, or sensory sensitivities, TSA Cares can help make your journey smoother and more comfortable.
Families: Traveling with little ones can be an adventure in itself. TSA Cares can provide assistance and information to make sure your family's experience is enjoyable from start to finish.
Elderly Travelers: Our golden-aged explorers deserve a stress-free experience. With TSA Cares, they can travel with confidence and ease.
First-Time Flyers: If you're new to the world of air travel, having someone to guide you through the security process can be a game-changer.
Getting Started
Ready to embark on your next journey with the magical assistance of TSA Cares? Here's how to get started:
Contact TSA Cares: Reach out at least 72 hours before your flight by calling the TSA Cares hotline at (855) 787-2227. The friendly team will gather your information and ensure everything is set up for your smooth journey.
Share Your Needs: Be sure to let the team know about any specific needs or concerns you have. The more they know, the better they can assist you.
Arrive Early: Even with the VIP treatment from TSA Cares, it's always a good idea to arrive at the airport a bit earlier than usual. This way, you can take your time and enjoy a stress-free experience.
So there you have it, fellow travelers! TSA Cares at Austin-Bergstrom International Airport is your golden ticket to a smoother, more enjoyable travel experience. Whether you're a thrill-seeking adventurer or a business traveler on a mission, this program is here to ensure you fly through security with a smile. Happy travels! ✈️🌍