Net-Zero Hero: Chris Brooks

I'm helping to make Austin Net-Zero by: involving kids in sustainable practices in meaningful and fun ways.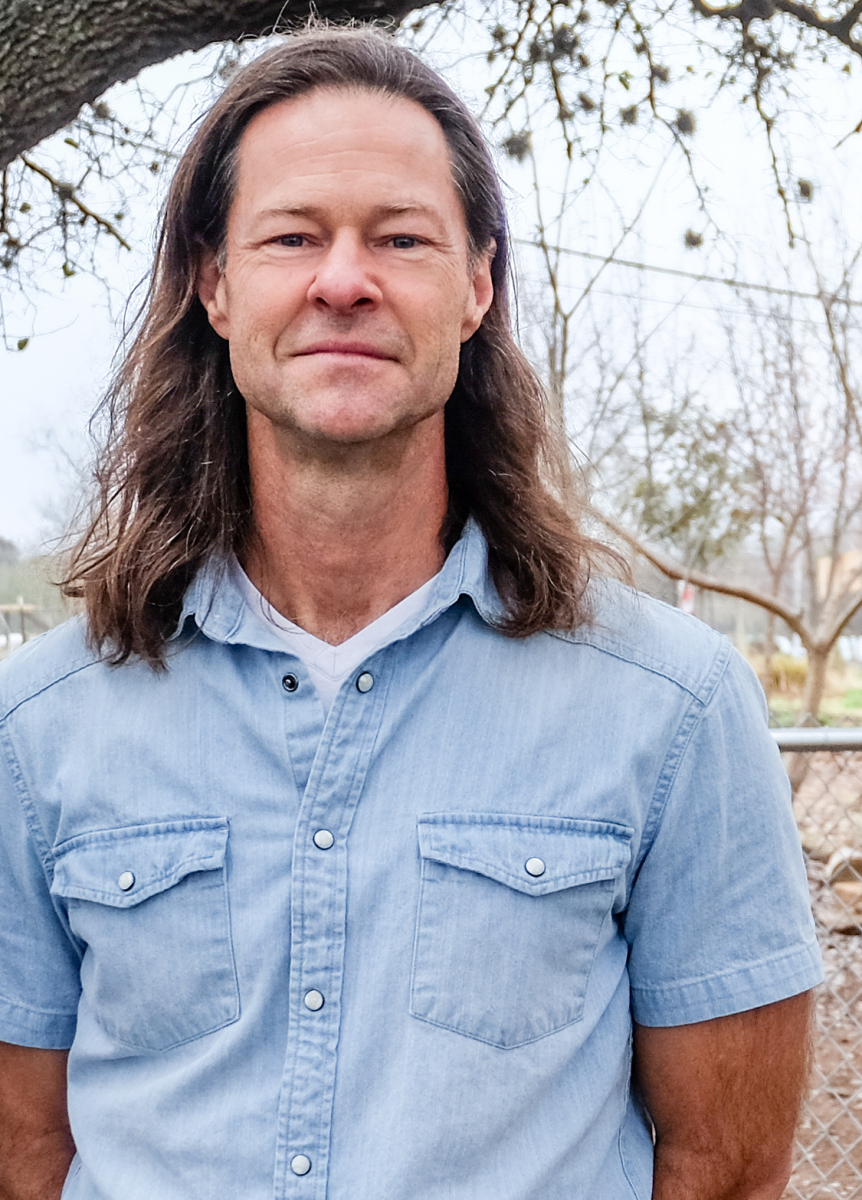 Meet Chris Brooks, Environmental Science teacher at Clint Small Middle School. Chris has been teaching at Small for 16 years, and has been involved in shaping the school's Green Tech Academy curriculum. Small is one of the first Austin-area schools to implement green programs in the classroom, beginning with waste audits in the early 2000's. Now, the school has an abundance of sustainable features — including rain gardens, vegetable gardens, rainwater catchment cisterns, a large greenhouse, an outdoor classroom, composting, and more. They also raise chickens, ducks, goats, and sheep at the school campus. Chris is helping his students learn how to build and design these various systems, and explore the ways in which they are connected. The aim is to give kids the hands-on experience needed to cultivate a greener world. 
We spoke with Chris about his commitment to Net-Zero, what his toughest challenges have been, and what advice he has for others looking to live Net-Zero. Read more below.

My inspiration came from several places. Permaculture helped me see that most of the major issues and problems we face — environmental stewardship, economic viability, and social justice — are connected. Biomimicry provided the question required to make all design sustainable: "How would nature solve this problem?" And David Bamberger — a former chicken tycoon turned conservationist — demonstrated the promise of sustainability in action when he restored a 5,500 acre ranch to its original habitat.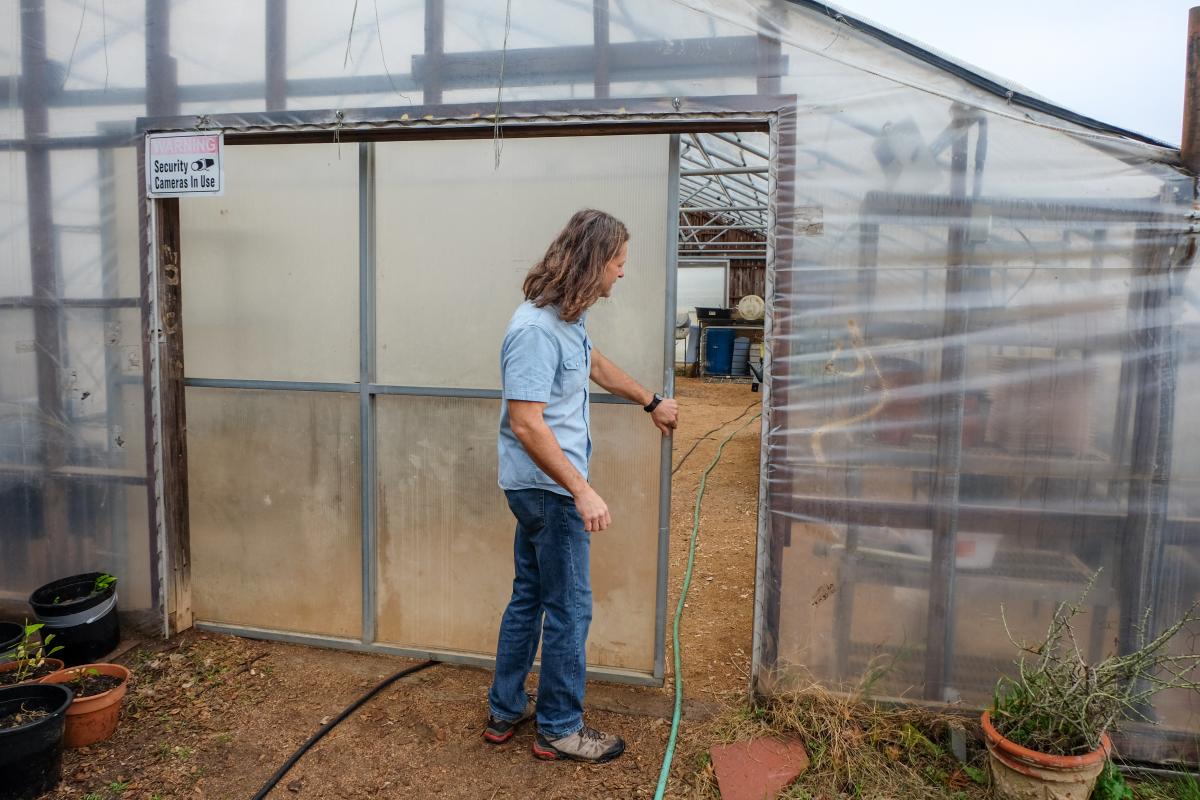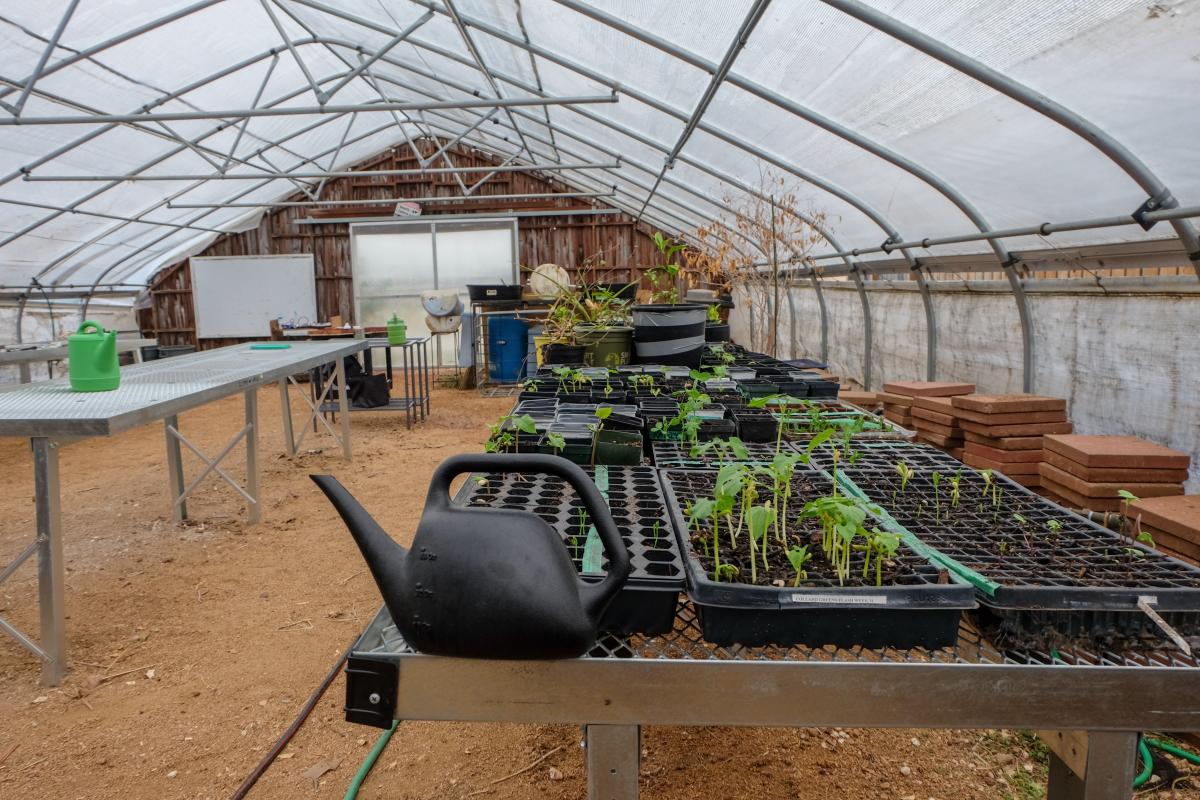 The short answer would be trial and error — and finding support in a diverse network of local community, education, government, and business groups

Getting past misconceptions, like "technology and nature are opposed", the environment is some place "'out there", and "new, complicated ways are superior to old, simple ones". Once kids have the experience of interacting directly with the world — whether it is holding a chicken, designing and building a rain garden, or growing their own food — they don't need to be further convinced that sustainability can be fun.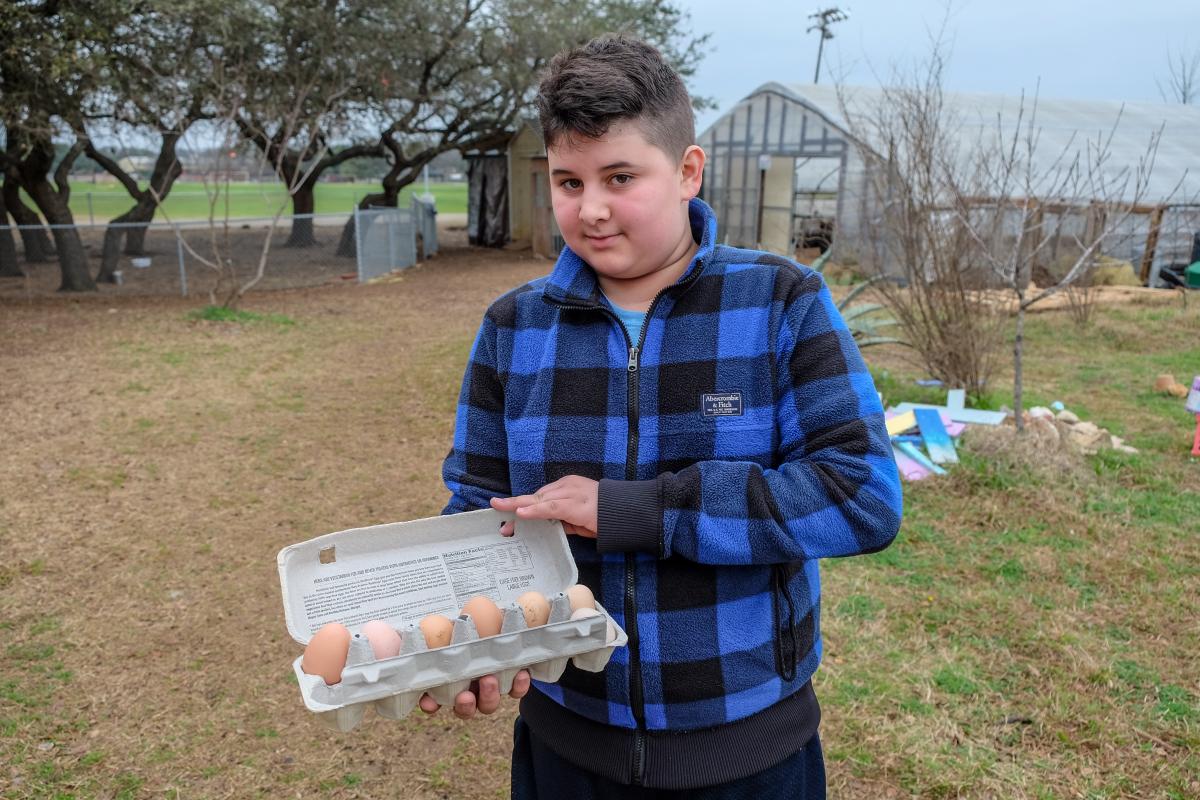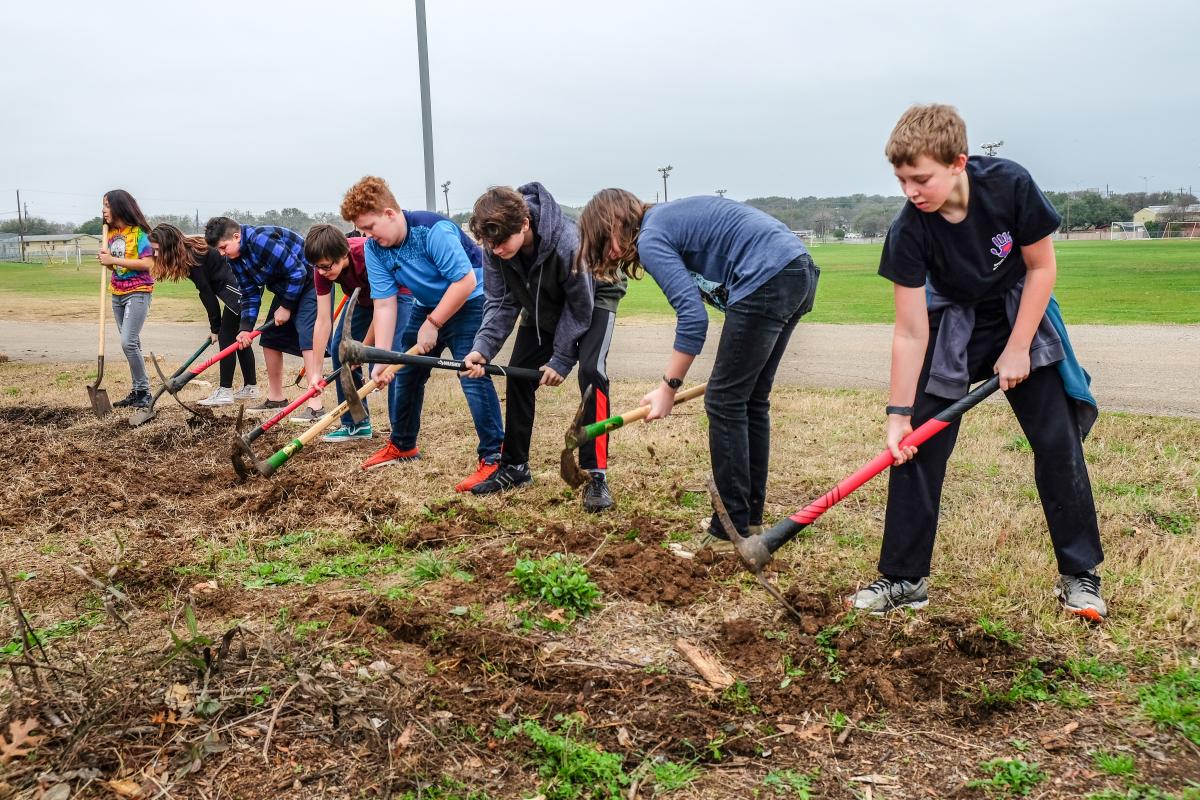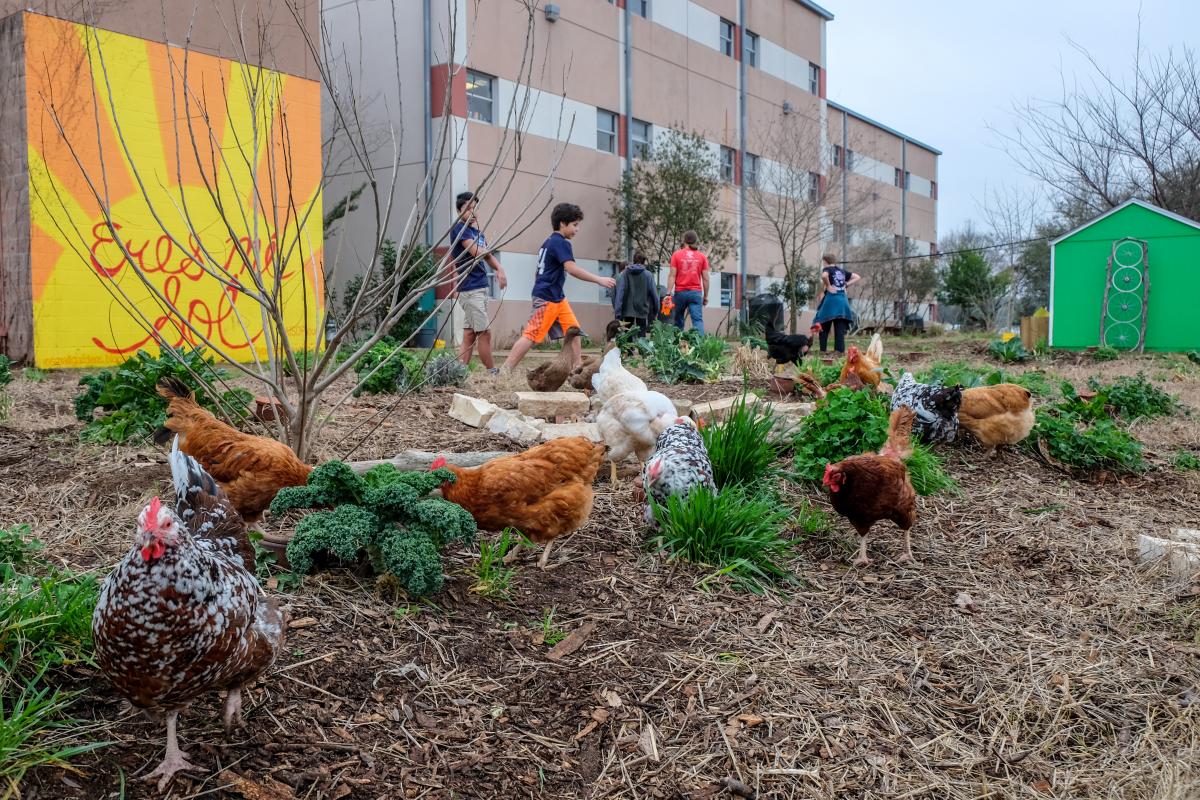 On a daily basis, the benefit is kids reconnecting with nature by caring for animals, growing food, composting, harvesting water, etc. Long-term, I hope that the habits they develop will create a generation of systems-based thinkers and designers.

The facts are clear; the story needs to change. Rather than presenting sustainable living as a mere lifestyle — or worse, as giving things up – the story has to be about opportunity, creativity and community. In other words, it has to be about doing more good rather than doing less bad.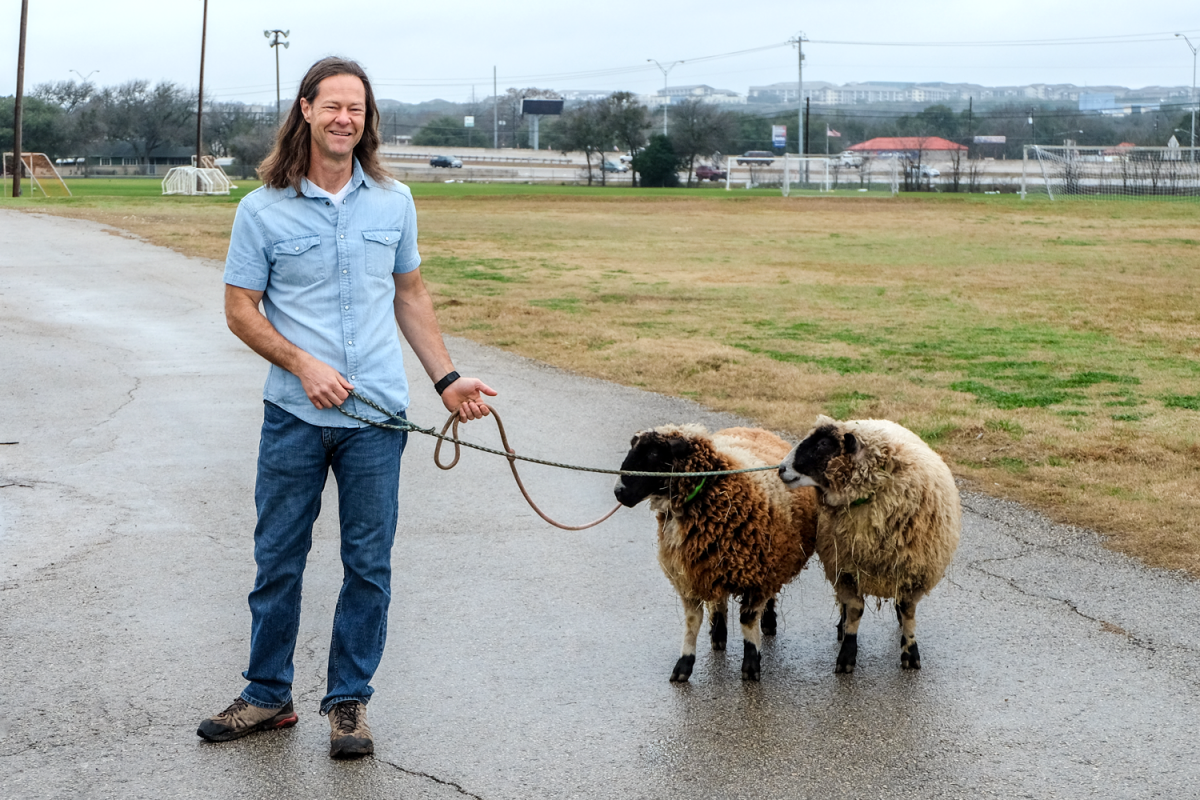 We took so many great photos for this piece, we couldn't include them all! See more photos of Chris and his students.
To learn more about Austin's Net-Zero Goal, view the Community Climate Plan.
Share your Net-Zero contributions with us on Twitter or Facebook and use #NetZeroHero. If you know a Net-Zero Hero (or heroes!) who should be recognized for their efforts, send your nomination to sustainability@austintexas.gov.