Net-Zero Hero: David Yeomans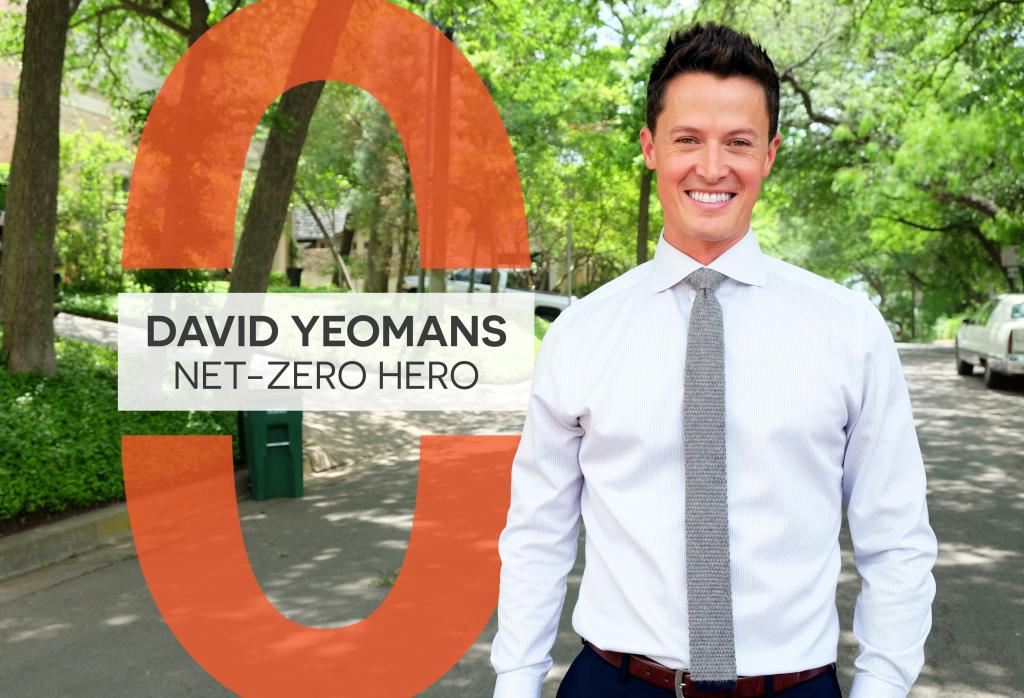 I'm helping to make Austin Net-Zero by connecting the dots between global climate change and our local Austin weather.
Our newest Net-Zero Hero may be a familiar face for many Austinites: three-time Emmy Award winner, David Yeomans!  As KXAN's chief meteorologist, David supports our community daily in understanding our local weather. Through all his work, David's passion for climate action shines through, whether he's reporting on Austin's wildfire risk or sharing the local impacts of climate change.
We met with David at the KXAN studio on Earth Day to discuss his journey, his passion for meteorology, and how he became interested in climate change.
---
What inspired you to take action?
I was fortunate to study under a world-renowned climate change researcher at the University of Miami and published peer-reviewed literature on the topic, so climate change has been an interest of mine for 17 years.
As the only scientist many folks allow into their living room every evening, I realize the importance of using my platform on television to bring scientific facts to viewers to cut through the political noise.
How did you do it?
I try to bring little bits of climate research into the daily weather forecast when relevant. Climate Central is enormously helpful. It's an organization led by climate scientists who do city-specific research on how local temperatures are warming, rainfall patterns are changing, and allergies are getting worse right here at home — not for some polar bear in the Arctic. For example, on a record-hot April day recently, I presented a Climate Central graphic showing that spring temperatures have warmed by nearly 3 degrees in Austin over just the last 50 years.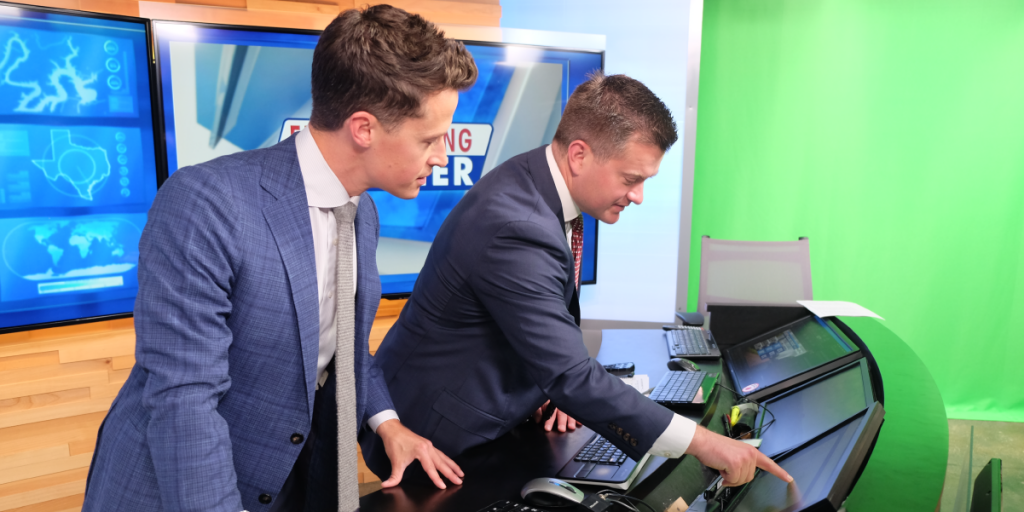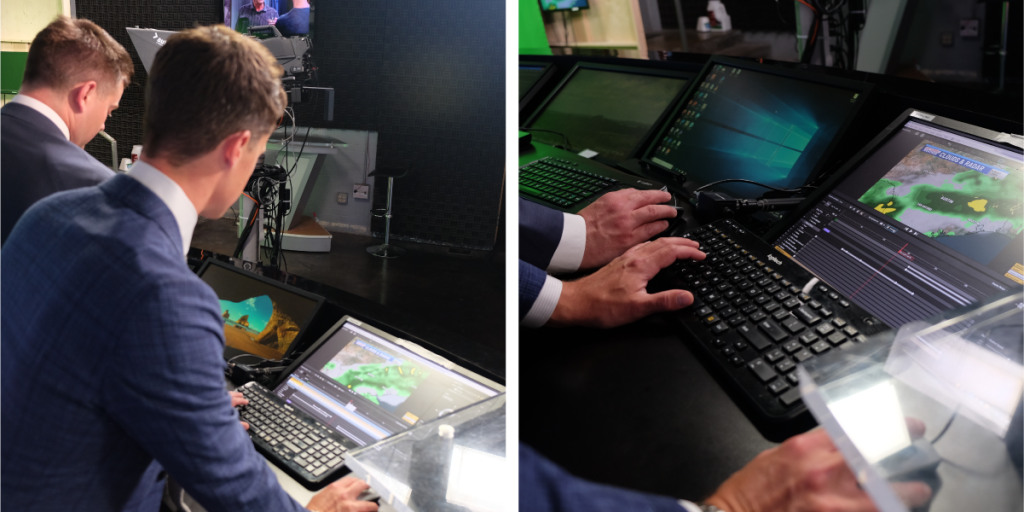 Above: David reviews the daily weather with fellow meteorologist, Nick Bannin. Below: David reviews incoming weather data in studio.
Since doom and gloom climate news can lead to hopelessness and inaction, on KXAN, we also frequently discuss things that people can change in their everyday lives to help mitigate climate change. This includes actions like changing to LED lightbulbs and taking advantage of the City of Austin's composting pickup. 
What's been most rewarding about getting involved in this way?
Sometimes it feels like I am shouting into the void, but it is rewarding knowing that we are doing our part as scientists to bring facts to the forefront so people know that there is no disagreement in the scientific community — only in the political realm. It is also very rewarding to hear from people who appreciate the climate coverage, or to have the opportunity to have an earnest debate with someone who genuinely wants to learn more about the topic.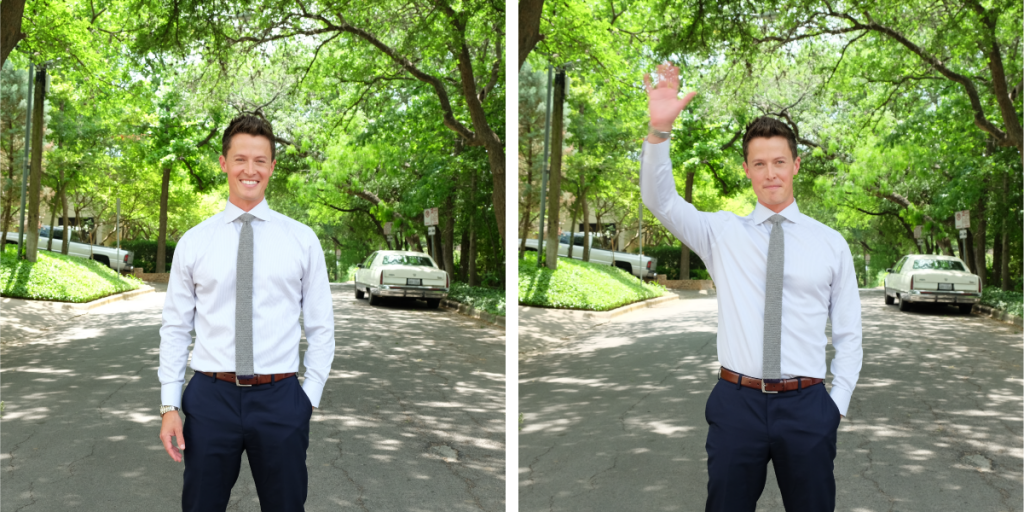 What's been the toughest part?
It is often the naysayers who speak the loudest, even though they are in the minority. It can be tiring to hear the same climate myths regurgitated in defense of their views, and to have people who have educations or backgrounds in unrelated fields be convinced that they know more about your expertise than you do. I've learned the importance of knowing where my efforts are best-served versus when I'm never going to change someone's mind.
As a meteorologist, you have a unique perspective on weather patterns and our changing climate. What is something you wish everyone knew? What gives you hope for the future?
I wish everyone knew how basic the science behind global warming is, and how impossible it is to refute. John Tyndall discovered that carbon dioxide is a heat-trapping gas in 1859. The more fossil fuels we burn, the more CO2 we put into the atmosphere. The higher the CO2 concentration in the atmosphere, the warmer global temperatures get. That's it! 
I recognize that changing the way we have always done things is scary. Transitioning to clean, renewable energy will take time, resources, and a leap of faith. But ultimately, how can we expect an infinite future on this planet living off of finite resources?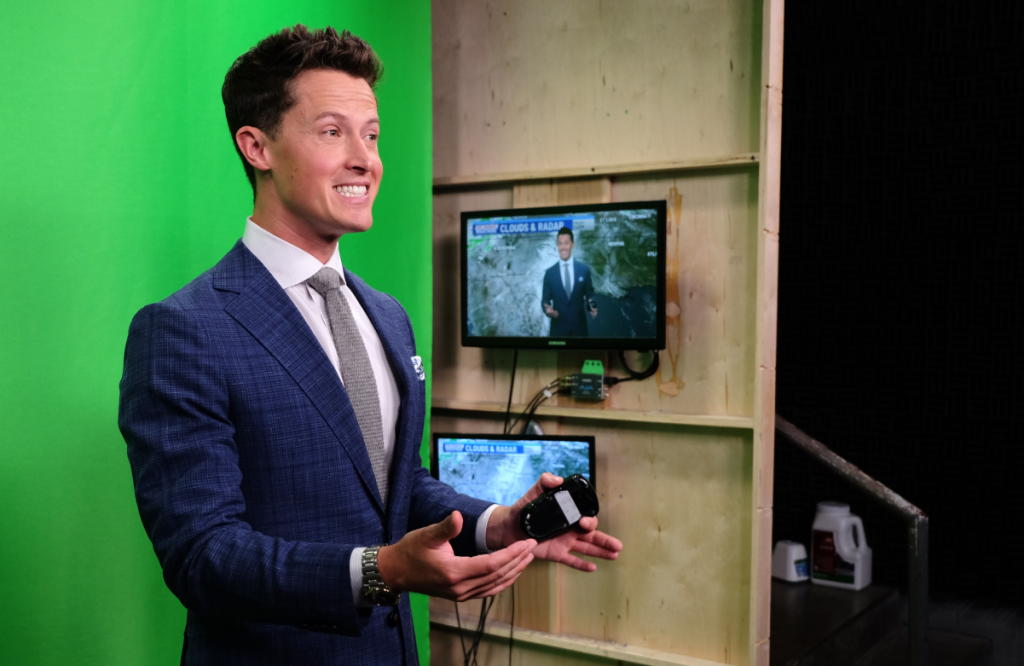 David prepares for the nightly forecast.
What advice do you have for others?
Do the little things in your daily life to lower your carbon footprint — every little bit helps. But also recognize that 71% of all greenhouse gases ever emitted can be traced back to just 100 major corporations. Changing the course of our warming world will take much larger changes than you changing your lightbulbs.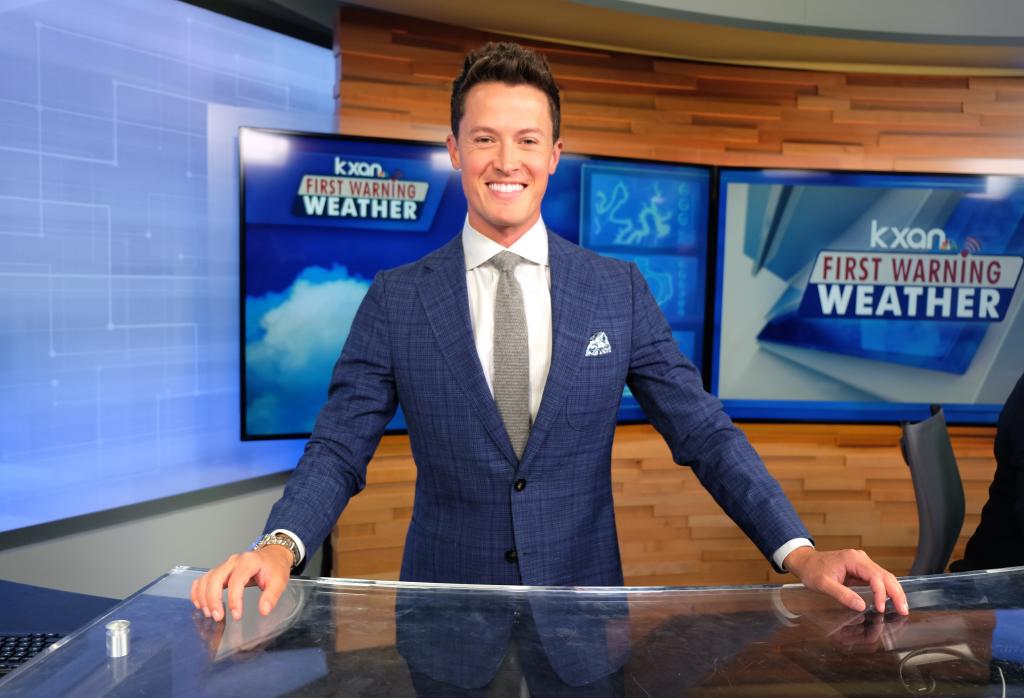 ---
To learn more about climate change in Austin and explore actions you can take to support a greener community, visit our website.
Share your Net-Zero contributions with us on Twitter or Facebook and use #NetZeroHero. If you know a Net-Zero Hero (or heroes!) who should be recognized for their efforts, send your nomination to sustainability@austintexas.gov.