AUS On-Site TSA PreCheck Enrollment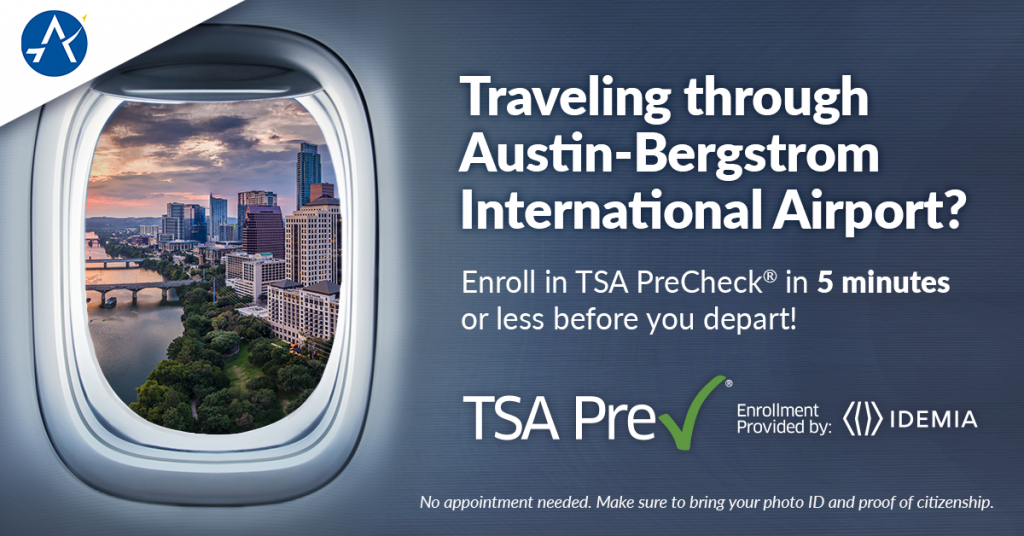 Austin-Bergstrom International Airport (AUS) has partnered with the Transportation Security Administration (TSA) and IDEMIA to bring convenient TSA PreCheck enrollment to our departing travelers! Taking five minutes or less, and with no appointment needed, this special initiative for departing travelers allows them to enroll in TSA PreCheck at the airport as they fly out on their next trip. Once approved, they can then enjoy a smoother screening process at airport security.
Look for the IDEMIA TSA PreCheck Enrollment Ambassadors, and make sure you bring your photo ID and proof of citizenship (i.e., passport, birth certificate) or proof of lawful permanent residency. For extra speed and convenience, complete the online application before your trip.