City of Austin
FOR IMMEDIATE RELEASE
Release Date:
Contact: AUS Public Information Office 512-715-4287 Email
---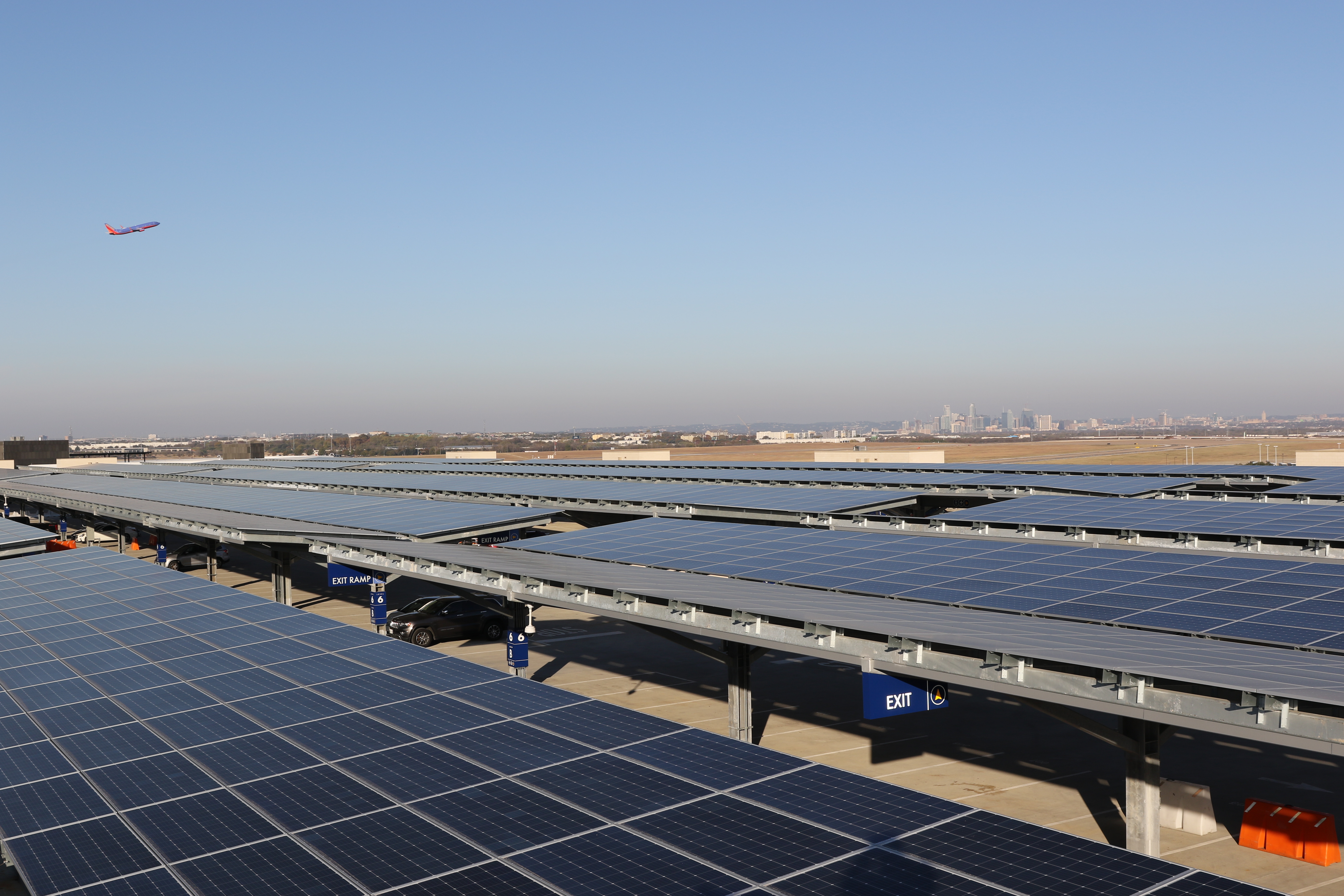 AUSTIN, Texas – Austin-Bergstrom International Airport is taking its first year as a carbon-neutral airport to resume an annual Earth Day Event in the Barbara Jordan Terminal. Airport staff will take this opportunity to share information about the airport's environmental achievements that go beyond the airport's footprint. Recognized as one of four airports in North America to reach carbon neutrality in 2021 with a Level 3+ Accreditation in ACI's Carbon Accreditation Program, AUS is bringing its history of sustainability to the terminal as a way to welcome or say a final goodbye to passengers experiencing Austin.
 
"Since opening as a commercial airport in 1999, Austin-Bergstrom International Airport has developed an impressive sustainability portfolio and achieved milestones in this field," said Gina Fiandaca, Assistant City Manager of the SD23 Mobility Outcome. "As we look forward to an evolved aviation industry with more sustainability options and practices in place, AUS has been ahead of the curve in establishing large- and small-scale projects that aim to reduce the airport's carbon footprint, conserve energy, and protect our environment."
 
On Friday, April 22, 2022, from 9 a.m. to 3 p.m., Department of Aviation team members will be located throughout the Barbara Jordan Terminal to hand out reusable water bottles, information about our environmental programs, and answer questions about our sustainability efforts. Many of the efforts and projects AUS is celebrating this Earth Day include:
Becoming the fourth airport in North America to achieve carbon neutrality with a Level 3+ Accreditation in ACI's Carbon Accreditation Program.
Installing an array of solar panels on our Blue Garage in partnership with Austin Energy & Community Solar, which produces 1.8 megawatts of locally-generated, renewable energy.
Providing 100% renewable energy to the Barbara Jordan Terminal and adding electric vehicle charging stations as part of the City of Austin's GreenChoice Program.
Using renewable natural gas to power AUS's shuttle bus fleet.
Receiving Silver LEED Green Building ratings on several buildings including the rental car facility renovations and 2019 nine-gate expansion.
Purchasing renewable energy and carbon off-sets from sustainable sources and promoting The Good Traveler program to AUS passengers.
"We take every day as a chance to celebrate our environmental stewardship, and we're excited to spend April 22 showing travelers how closely our airport represents Austin and its core value of protecting the environment," said Jacqueline Yaft, Chief Executive Officer of AUS. "I'm extremely proud of our environmental team that got us to carbon neutrality, and passionately looks towards the future and seeks out opportunities to expand our airport's sustainability efforts."
 
Travelers flying out on April 22 can visit one of the tables located in the terminal to chat with an AUS team member about our environmental efforts. Learn more about AUS's environmental affairs division and projects at: www.AustinTexas.gov/AUSEnvironmentalAffairs