City of Austin
FOR IMMEDIATE RELEASE
Release Date:

---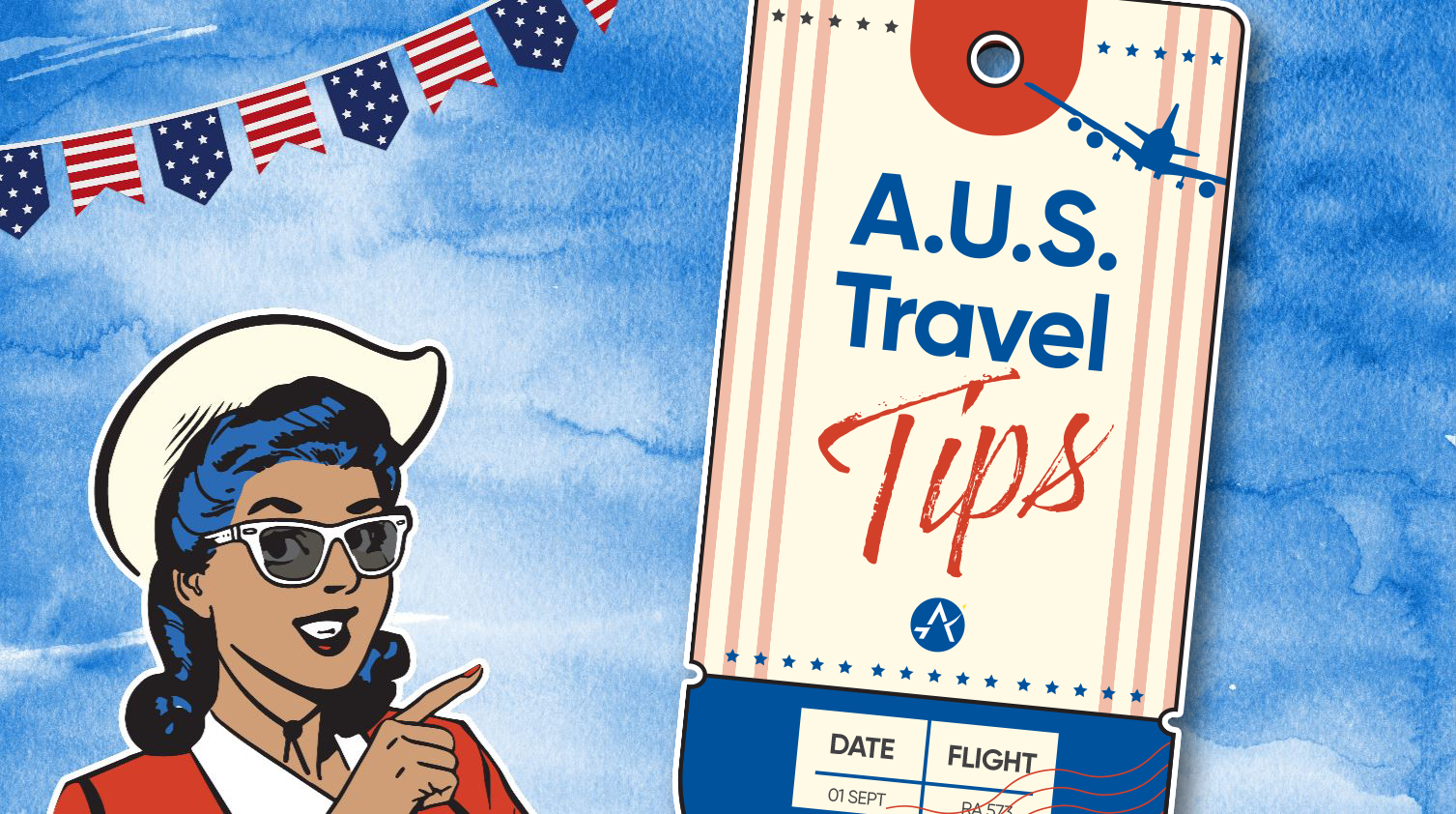 AUSTIN, Texas – Austin-Bergstrom International Airport (AUS) expects a busy, possibly record-breaking, Labor Day travel period and asks passengers to arrive early and plan ahead for their trip. From Thursday, August 31 through Tuesday, September 5, AUS expects a surge of travelers heading into and out of Central Texas.
AUS saw over half of its top 10 busiest days ever just this year, so passengers should prepare and plan for a busy airport and plan accordingly. Before taking to the skies this Labor Day, use AUS's guide for a smoother travel experience.
Packing and TSA guidelines
Long before arriving at AUS, passengers should get well-acquainted with what can and cannot be packed in their checked and carry-on luggage. The Transportation Security Administration (TSA) screens all bags, so passengers should get familiar with the TSA's packing guidelines to avoid delays for themselves and fellow passengers.
Parking and dropping off
ABIA Parking at AUS provides parking options in Economy Lots and the Blue and Red Garages, but spots fill up quickly. Passengers can secure a spot in advance or check real-time parking availability before coming to the airport at ABIAParking.com.
If you're getting dropped off at the airport, opt for the "Arrivals" area instead of "Departures" if traffic is backed up. Once you're dropped off at Arrivals, head up one floor to Departures to proceed to the airline ticket counters and security screening.
Arrival time
All passengers using General TSA Screening should arrive at least 2.5 hours before departure for domestic flights and at least 3 hours before departure for international flights.

Travelers using TSA Pre-Check and Clear can expect a faster TSA experience. 
Keep calm and carry-on luggage
Airports, airlines and other air travel agencies are working to enhance services and accommodate the increasing demand for air travel. AUS encourages passengers to show kindness to its staff and partners. If a passenger needs help, there are airport staff available to help. Plan ahead by following these travel tips to reduce stress and have a smoother travel experience.

Travelers can reduce their time waiting in lines by using a mobile boarding pass and carry-on luggage only to bypass airline ticket counters. 
AUS experiences
AUS has a range of fun and unique experiences in the terminal including live music performances, art galleries, restaurants, retail shops including a bookstore and more. Visit the AUS website or use the airport's digital map to help you find your fun fit while at the airport.
AUS For All: ADA accommodations and accessibility
TSA offers a passenger assistance program, TSA Cares, for travelers who may want more help during the security screening process at AUS. Contact TSA 72 hours before your trip.
Arriving passengers with mobility assistive devices can be picked up by rideshares, taxis and Wheelchair Accessible Vehicles (WAVs) at the Mobility Assistance Zone on the lower Arrivals level.
Mobility Trams are available to transport passengers from the garages and terminal to the rideshare pick-up area and Rental Car Facility.
AUS's Mobility Lounge is located by Checkpoint 2 East for departing passengers with mobility assistive devices or mobility limitations that need a place to rest or wait ahead of their flight.
AUS participates in the Hidden Disabilities Sunflower Program; passengers with hidden disabilities can request a lanyard ahead of their trip for additional support and time while at AUS.
Passengers needing wheelchair assistance should contact their airline to coordinate this service.
For arriving passengers
Mobility Trams are available to transport passengers from the terminal to the rideshare pick-up area and Rental Car Facility.
ADA-compliant shuttles are available for passengers from the terminal to the Economy Lots.
Construction activities
Journey With AUS construction activities in the terminal may be noticeable to passengers. Visit AustinTexas.gov/AUSConstructionUpdates for a list of scheduled and active construction activities.