City of Austin
FOR IMMEDIATE RELEASE
Release Date:

---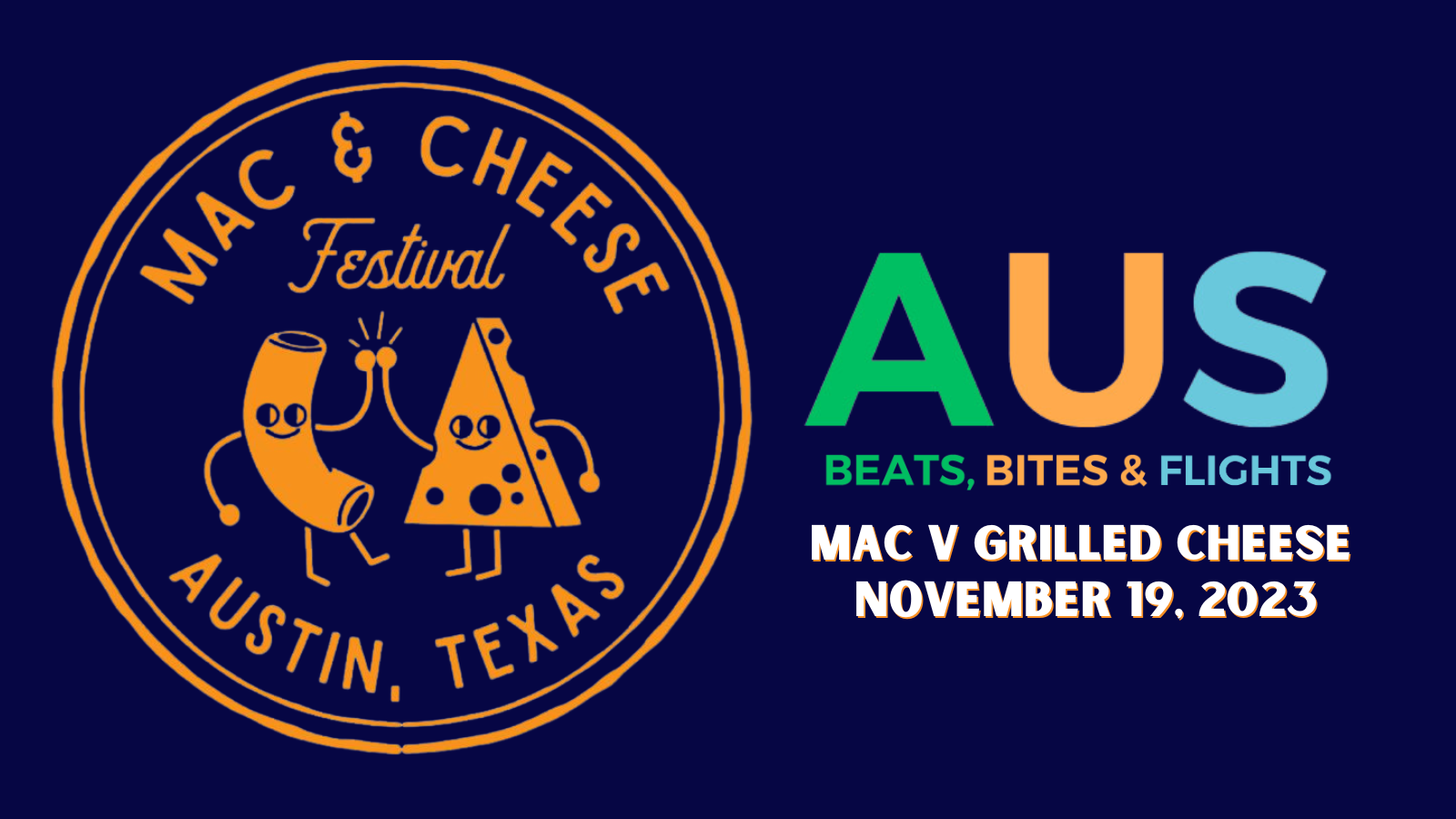 AUSTIN, Texas – Austin-Bergstrom International Airport (AUS) is cooking up something exciting this weekend alongside Austin Food Magazine. On Sunday, November 19, AUS's concession program, Beats, Bites and Flights will sponsor the Austin Mac & Grilled Cheese Fest, hosted at Lantana Place Shopping Center from 11 a.m. to 3 p.m.

"This is the first time our airport has done something like this," said Mookie Patel, AUS Chief Business and Revenue Officer. "This year, we've taken a special focus on finding new and creative ways to get out into the community, especially as Austinites and Central Texans continue to use the airport more than they ever have before. With the holiday travel season starting this weekend, this is a great opportunity for us to connect with our customers and show them a little bit about what AUS does best – Beats, Bites & Flights!"

The festival, which is in its eighth year, is a fun, family-friendly, all-you-can event that features over 15 different Austin-based chefs who will serve up their best grilled cheese and mac & cheese dishes. Attendees will get to vote for their favorite dish in both categories after sampling each delicious, cheesy offering.

"The Mac & Cheese Festival has been a big hit with everyone in Austin since we started in 2016," said Hayden Walker, event lead organizer & Austin Food Magazine Director.  "Every year since then, we've seen some of the most creative mac & cheese recipes from participating chefs, making it a perfect event prior to Thanksgiving. Everyone arrives hungry and leaves with a full belly, a food coma, and a few ideas they might be able to use for their holiday dinner. Last year we added grilled cheese to the festival, which created even more excitement with the chefs and the audience. Now everyone can enjoy both of their cheesy childhood favorites all in one event."

AUS will feature three different dishes, cooked up by concession chefs & their teams from Delaware North Company, Paradies Lagardere and HMS Host, which are the three prime concessionaires that operate the majority of the shopping and dining concepts at the airport.
Attendees can enjoy different ticket options, with General Admission for sale at $50 per ticket, and VIP for sale at $95 per ticket. VIP attendees will get to enjoy a VIP-only sponsored by the airport that will feature special dishes crafted just for them, including a Jalapeno Popper Grilled Cheese from the airport's Beats, Bites and Flights team.

Tickets are still on sale and can be purchased online.

###