City of Austin
FOR IMMEDIATE RELEASE
Release Date:
Contact: AUS Public Information Office
---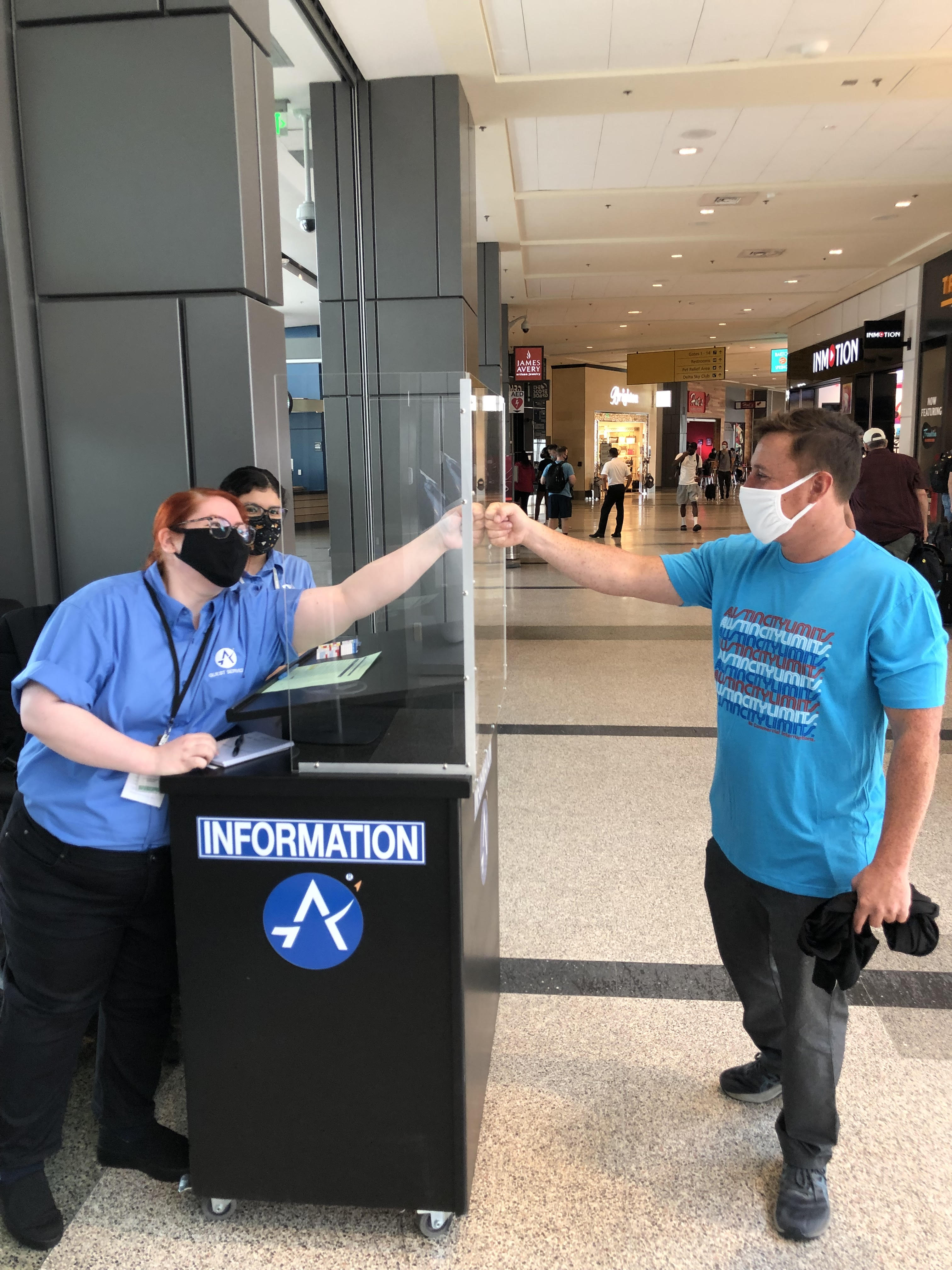 While passenger travel has begun to slow slightly following peak summer travel months, AUS continues to experience passenger recovery above the national average. Earlier this summer, AUS reached passenger volumes similar to those experienced during summer 2019—our busiest year ever. At the same time, COVID-19 continues to be a reality we all must face in both our daily lives and while traveling. As central Texas works hard to control the spread of COIVD-19, we have to work together as a community to understand the change of life and change in attitude that's necessary for a positive travel experience.
Instances of aggression aboard aircraft and in airports, degrading language toward airport employees, and arguments about masks amid a pandemic are disrupting to everyone. At AUS, we strive to put people first and that includes both passengers and employees. As lines continue to be lengthy and we continue to staff operations accordingly, we ask passengers to remember to be kind.
If you're traveling with us soon, please remember these simple changes that can affect everyone around you:
Be open-minded. AUS offers a variety of services to ensure your travel experience is the very best when you fly with us. While arriving earlier for your flight than usual may be frustrating, it's necessary—and you might get the chance to experience local art exhibits around the terminal if you have extra time.
Accept our help. Our AUS promise is to put people first—our top priority is your health, safety, and comfort.
Be patient. As was anticipated in 2020, travel rebounded very quickly this summer and all facets of our airport are working to adjust accordingly. This includes conducting hiring events for airport concessionaires, working with our TSA partners on staffing security lines, providing clear communication to passengers before they arrive at the airport, and more.
Treat employees the way you'd like to be treated. The pandemic has tested patience and resolve for many of us, and we're all trying our best.
While AUS welcomes those who make travel plans, we remind passengers to do their part in making our airport a safe space—both by wearing a mask, continuing to keep as much distance as you can, and packing extra patience for airport, airline, and other tenant employees.
Above all, please remember we're all in this together. AUS commits to continuing to take steps to make your travel experience the best it can possibly be.