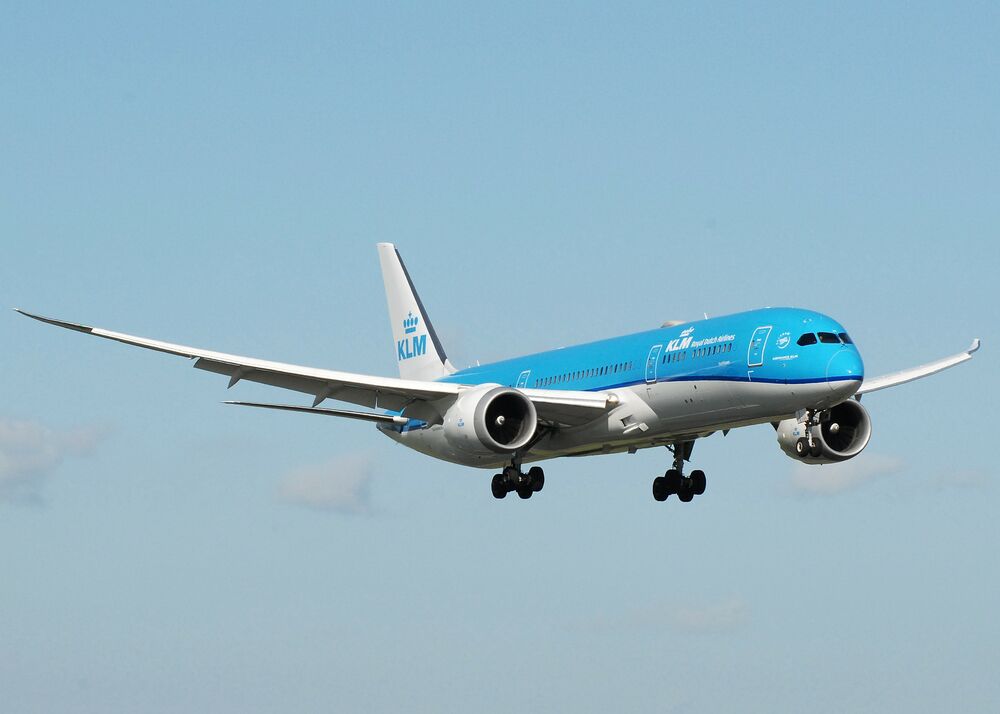 AUSTIN, TX – KLM Royal Dutch Airlines is expanding its network to Austin, Texas. Starting March 28, 2022, KLM will operate a direct service between Amsterdam Airport Schiphol (AMS) and Austin–Bergstrom International Airport (AUS) three times a week on Monday, Thursday and Saturday.
 
"This week has been full of exciting news for AUS as we welcome nonstop services to Europe," said Gina Fiandaca, Assistant City Manager of the SD23 Mobility Outcome. "Expanding Austin's connection to Europe and new international destinations is a long-term goal for our airport and will support Austin's growth and development as a tech hub and premiere destination. A nonstop service to Amsterdam is a great achievement for Austin."
 
Austin is the 19th North American destination to be served by KLM. Austin, the capital of Texas, is known as the 'Live Music Capital of the World' and is considered an epicenter of the tech industry due its the high concentration of startups and tech companies. This route was originally scheduled to start in May 2020, but was postponed due to the COVID-19 pandemic. 
 
"We are excited to expand our service and inaugurate the first scheduled service between Austin and Amsterdam. We look forward to connecting Austin to our global network via Schiphol and providing Europeans direct access to the dynamic city of Austin with its vibrant culture and robust tech industry."  said Eric Caron, SVP and General Manager of North America for Air France-KLM.
 
Austin is KLM's second destination in Texas after Houston. Flights will be operated by a Boeing 787-9 Dreamliner featuring World Business Class flat-beds with direct aisle access, HD entertainment, and on board Wi-Fi.  The state-of-the-art aircraft incorporates many innovations to enhance passenger well-being and sustainability including:
30% larger windows
Ambient LED mood lighting
Higher cabin pressure
Increased humidity
Double air filtration
20% lower fuel consumption
Less  noise during take-off and landing compared with similarly sized aircraft
Less waste during manufacturing
End-of-life recycling
Passengers flying from Austin can conveniently connect to over 60 destinations across Europe, Africa and India via Amsterdam Schiphol. The award-winning airport is among Europe's most popular for transfers due to its single terminal design and multitude of shops and services.
 
"After originally welcoming KLM to Austin in 2019, AUS is excited to finally launch nonstop service to Amsterdam," said Jaqueline Yaft, Chief Executive Officer of AUS. "Offering direct service to European cities is a huge priority for AUS and this is a milestone we've been eager to meet since May of 2020."
 
The flight schedule is as follows:
 
KL0668 departs Austin at 18:00 hours local time and arrives at Schiphol the next day at 10:25 hours. KL0667 departs Schiphol at 12:40 hours and arrives at 16:10 local time in Austin. 
###
About Austin-Bergstrom International Airport
Owned and operated by the City of Austin, Austin-Bergstrom International Airport is the second-fastest growing, mid-sized airport in the United States. Austin-Bergstrom is also an economic engine in Central Texas, supplying over 74,000 direct and indirect jobs in the Central Texas region.  
For the latest news, real-time flight information, parking availability, and details on the many services provided at Austin-Bergstrom International Airport, visit AustinTexas.gov/Airport. You can also follow Austin-Bergstrom on Facebook, Twitter, and Instagram.