Baggage Handling Made Easier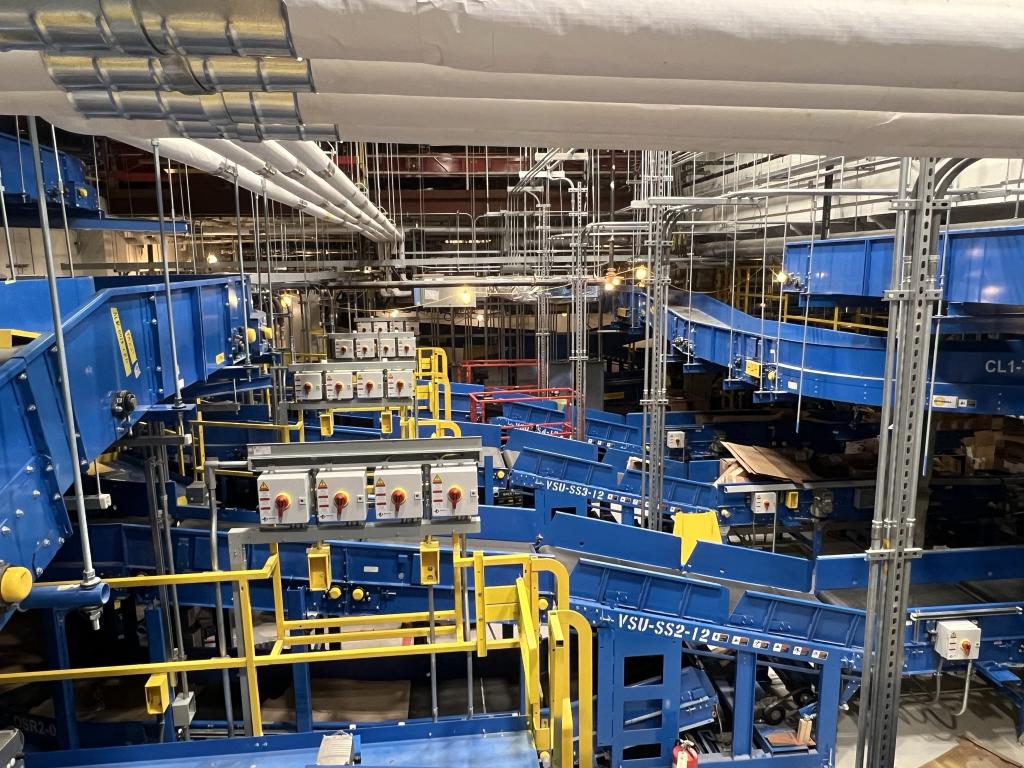 Ever wonder how checked bags get from the airline ticket counter all the way to the cargo hold of a plane? Easy, it is the hard-working Austin-Bergstrom International Airport (AUS) baggage handling system (BHS). One of our ongoing airport improvement projects is constructing an upgraded BHS. This is very much a behind-the-scenes construction project whose end results may not be visible to passengers, but which will definitely improve the speed at which outbound bags are processed. 
Once online, this new BHS will process 4,000 bags an hour. The current system can process 1,600 bags per hour. It is also fully automated with the latest technology to efficiently improve how bags are sorted. Great for everyone! The new BHS is being built in two phases. The current phase is expected to be completed in June 2024.
This project has been under construction in areas surrounding the baggage claim area. Construction passengers may have seen is the work on the bulkhead (ceiling) in front of the carousels. There are big parachute-looking fabrics covering the going work during the day. It looks like a hot air balloon. 
New electrical and support infrastructure has to be installed in the area for the new system. This includes a new conveyor reconfiguration for all baggage going from airline ticket counters. Looking at the ceiling by baggage carousels 1 and 2 where bulkhead work has been completed, you can see a new ceiling with brighter lighting. Work is currently taking place between carousels 4 – 7 at night.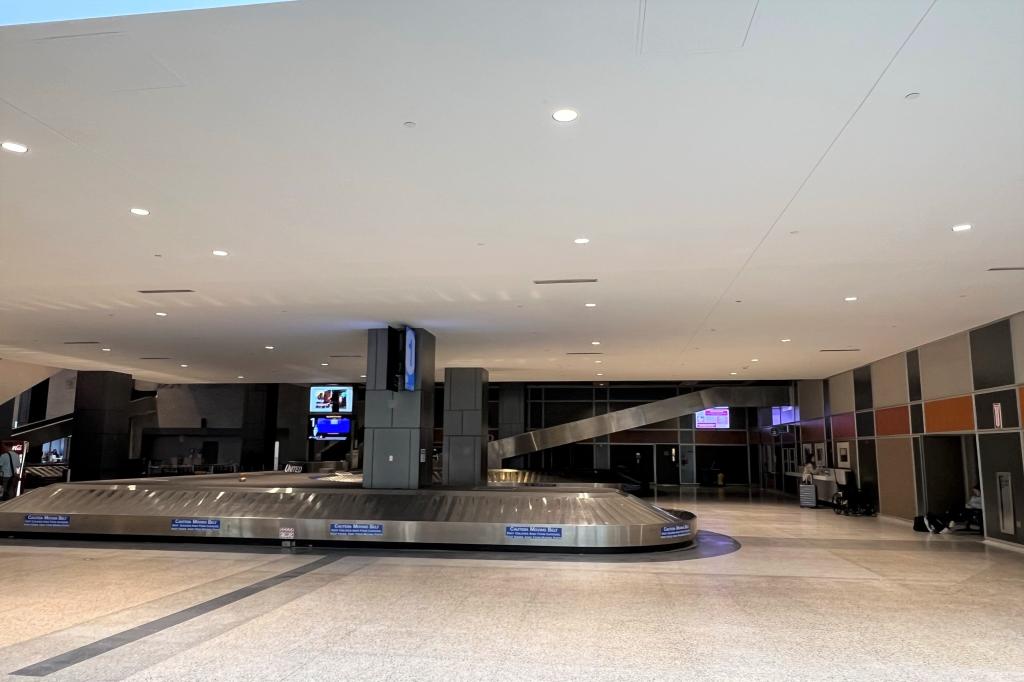 Like so many things at the airport, the work for the new expansive baggage handling machinery is happening behind the scenes. Seeing all the networked conveyor belts, ramps, electrical, gears, and metal being put together in such a way as to maximize the space and their efficiency is a work of art. This new system will use 560 motors to operate. When outbound bags start being moved and processed in there, it will be like a dance choreography the way the system will run in unison to get passengers and their bags to where they need to go.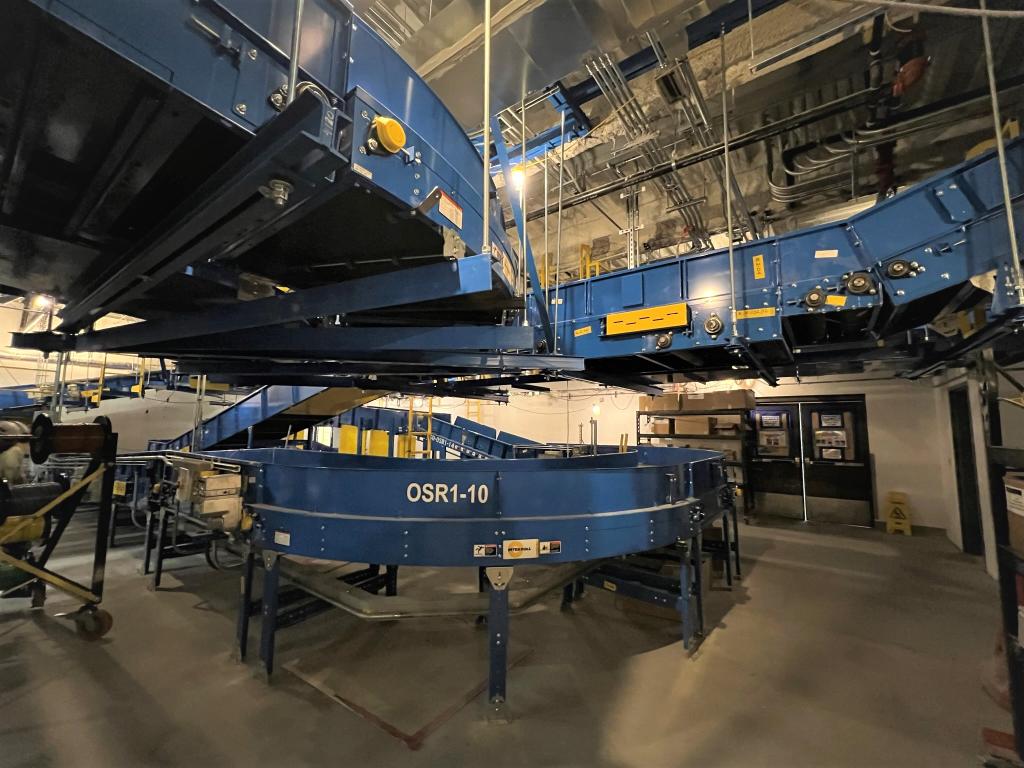 Due to TSA security requirements, most people will never get to see the final BHS in action. What passengers will see is their bags arriving to their planes on time so their departures can leave on time too. This is a behind-the-scenes Journey With AUS improvement project that will have a positive impact on the passenger travel experience at our airport. Providing a safe and reliable journey for all of our users is our #1 goal. Expect to see more large projects coming soon!