Get Your Engines Revving for the US Grand Prix with F1 Merchandise at AUS!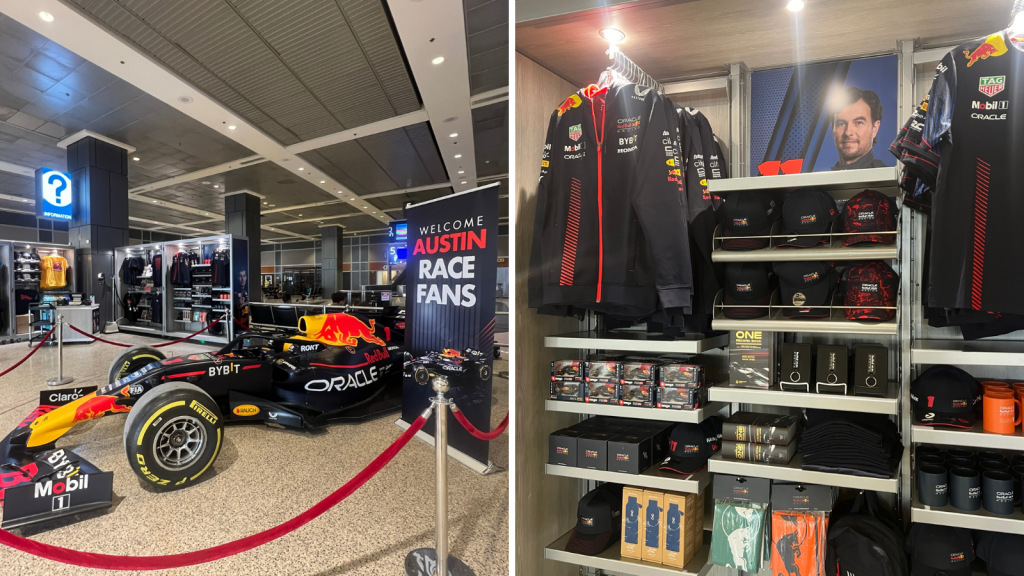 Hey there, travelers! If you find yourself at Austin-Bergstrom International Airport this week, you're in for a high-speed treat. With the US Grand Prix just around the corner, the airport is buzzing with excitement and Formula 1 spirit.
As you navigate your way through the airport for your next adventure or layover, make sure to stop by Tyler's near Gate 18 and check out the Formula 1 pop-up shop downstairs in baggage claim. It's your pit stop for all things F1, and you won't want to miss it.
We've got team hats, t-shirts, polo's, water-bottles – you name it!
But wait, there's more! For an extra dose of F1 adrenaline, be sure to swing by baggage claim before Friday, October 20, 2023. There, you'll find a jaw-dropping Red Bull Racing Team car on display. It's not every day you get the chance to see one of these mean machines up close, so don't miss your chance for a selfie moment!
So whether you're a die-hard Formula 1 fan or just looking for a cool souvenir to remember your time in Austin, make the most of your visit to AUS by getting into the Grand Prix spirit.
Safe travels and enjoy the race weekend in Austin! 🏎️🏁✈️