Image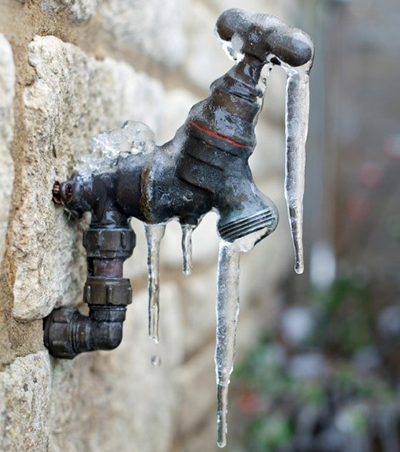 Your Winter Weather Toolkit
Winter Storm Uri taught us many lessons about how we can all better prepare for winter weather. Austin Water has revised our advice on how to protect your pipes during freezing temperatures. View the helpful how-to videos and article about dripping pipes, protecting exposed plumbing, locating the emergency water shut-off valve and more.
Learn about Wastewater Averaging
Subtext
Save Water and Lock-In the Best Possible Wastewater Rate
Austin Water reminds customers that wastewater averaging runs mid-November-March. 
Conserve water during your wastewater averaging period and lock-in the best possible fixed monthly wastewater rate for next year.  
Important Water Resources
Description
Winter Storm Uri After Action Report
Austin Water has been working hard to be prepared for extreme winter weather. Many improvements to our water and wastewater treatment plants and drinking water infrastructure have been completed with many more planned to help us be more resilient to the threat of extreme weather.
Stop the Grease Blob
Did you know that fats, oil, and grease, including food scraps sent through the garbage disposal, can stick to the insides of the wastewater pipes, and can cause:
Sewage back-ups & overflows
Very costly repairs
Threats to public health and the environment
Visit the Stop the Grease Blob webpage for more information and helpful tips to help you protect the sewer system and avoid costly repairs. 
My ATX Water
Austin's Smart Water Meter System
Austin Water will replace analog water meters with electronically read meters connected to a wireless network. An online portal will provide customers with daily water use data and custom notifications. Learn more.
Awards & Recognition
EPA recognizes Effective Utility Management in action at Austin Water
The United States Environmental Protection Agency recognized Austin Water for its implementation of Effective Utility Management strategies to meet the challenges ahead. The utility has chosen to focus on Enterprise Resiliency, Customer Satisfaction, Employee Leadership and Development, and Infrastructure Strategy and Performance. Taken together, improvements in these target areas are helping the utility continue to be an industry leader and improve operations and resiliency.
Read the case study featured on the EPA web site and other recognition and awards received.
Water & Wastewater Rates
Each month your utility bill arrives. Ever wonder what goes into the price of your water?  Learn more about how Austin Water sets affordable water and wastewater rates while promoting water conservation and sustainability. 
Recent News
Protect property and water pipes during freezing temperatures with theses simple tips from Austin Water.
The utility's award winning debt management methods have saved customers nearly $700 million since 2016.
Take Steps Now to Prepare for Freezing Temperatures