Image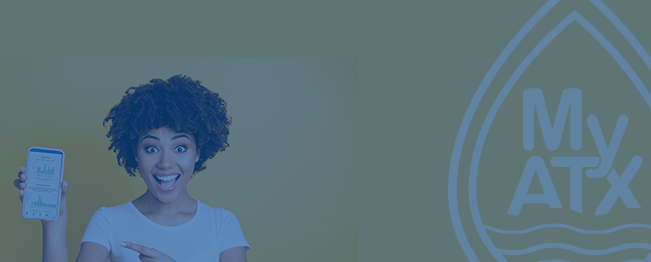 My ATX Water is Austin's Smart Water Meter System
Join today and enjoy the benefits of customized alerts and information.

We're Hiring!
Join our team!
Austin Water serves more than 1 million customers and operates water and wastewater treatment plants 24/7. Join our team of dedicated employees, receive robust benefits, and make a difference in Austin!
Description
Austin is currently in Stage 1 Drought Response 
Find Your Watering Schedule 
The combined storage level of water in Lakes Travis and Buchanan has dropped below 1.4 million acre-feet. Austin residents can protect the lakes, the environment, and our future water supply by following Stage 1 Watering Schedule Restrictions. Learn more.
Recent News
These newly approved system improvements will strengthen water and wastewater infrastructure for improved resiliency and reliability.
The free community celebration will be held on Saturday, May 6 at Dove Springs District Park, 5801 Ainez Drive, from 10 a.m. to 1 p.m.
The utility is enhancing resilience with implementation plan underway