ESB-MACC EDUCATION DEPARTMENT MISSION
The Education Department within the Emma S. Barrientos - Mexican American Cultural Center seeks to provide dynamic, innovative, and socially relevant programming that preserves, creates, and promotes Mexican American and Latinx cultural arts and heritage. The ESB-MACC Education Department offers Saturday workshops, studio classes, seminars, and camps for all ages, providing opportunities for participants to enhance their understanding and appreciation of Mexican American and other Latino cultures. For more information, call 512-974-3785 or macceducation@austintexas.gov.
DIGITAL PROGRAMS
In light of the recent Stay Home-Work Safe Order requiring residents to stay home as much as possible, the AARC is proud to announce free Digital Programs for the public! From lesson plans to online art galleries, the ESB-MACC offers engaging programming every week beginning in early April. Check the links below!
Uprooted Dreams (Alebrijes)

On permanent display at the ESB-MACC is Uprooted Dreams (2012), a site-specific sculptural installation that features over 19 individual, brightly colored woodcarvings. For the artist Margarita Cabrera, the process and product of Uprooted Dreams provides an ongoing platform on which to build respect, equality, solidarity, and dignified ways of making art and creating community. 

Uprooted Dreams Online Image Gallery

Uprooted Dreams Lesson Plans for Teachers: Ages 5-8
Uprooted Dreams Lesson Plans for Teachers: Ages 9-12


Arte con BoCCa
Date and Time TBA
Join BoCCa for art workshops with your little ones, ages 2-6 years old. Workshops will include music, arts and crafts, and bilingual storytime. FREE AND OPEN TO THE PUBLIC.


TOURS
For educators and students, we offer tours by appointment Monday-Friday 10am-2pm. Please book in advance to assure your spot (4 weeks before tour date). Call (512) 974-3786 for pricing. Reserve your tour by completing our online Tour Request Form.
Tier 1 Group Tours include a FREE tour with one of our trained docents to explore the cultural history of the ESB-MACC facility and our galleries.
Tier 2 Experience & Tour includes the tour above, in addition to a culture & arts activity designed to suit the curriculum needs of educators.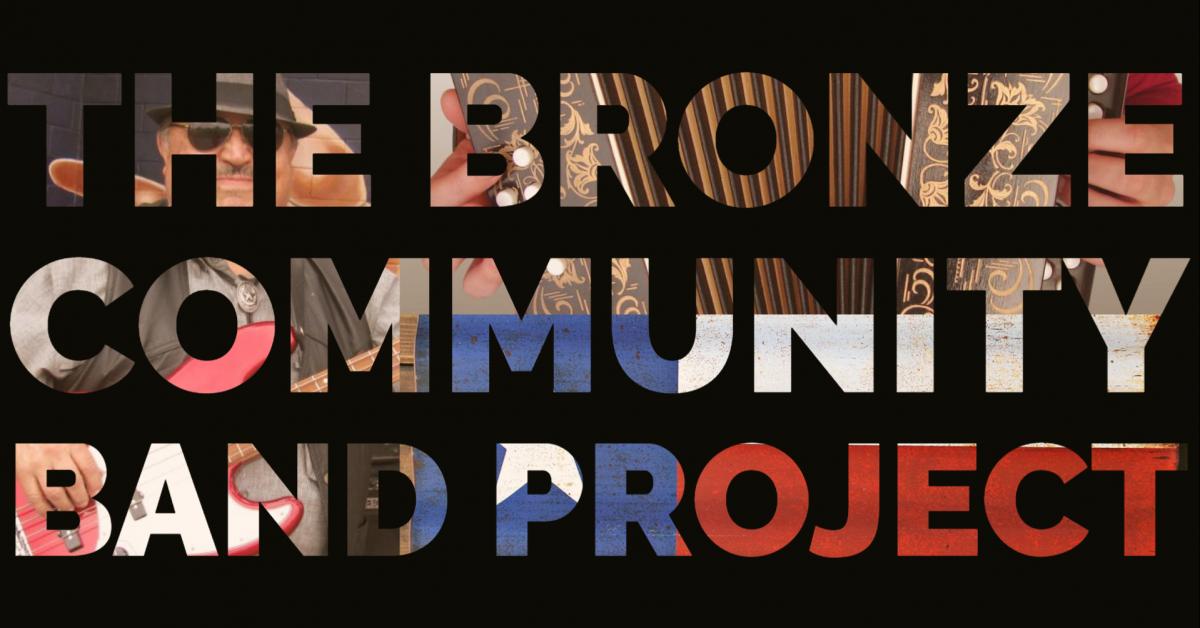 The Bronze Community Band Project Research Workshop Series
Date and Time TBA
The Bronze Community Band Project, a collaborator with Austin's Emma S. Barrientos Mexican American Cultural Center, continues their work in 2020. Last year, the Bronze Community Band Project offered a program to research, promote and preserve the bi-musical heritage of the Mexican American community. The program, free and open to the public, involves the research, preservation and presentation of the performance art of this music. This event is open to the pubic and there is no fee to participate.
For more information, contact Robert Ojeda at 361-484-2049.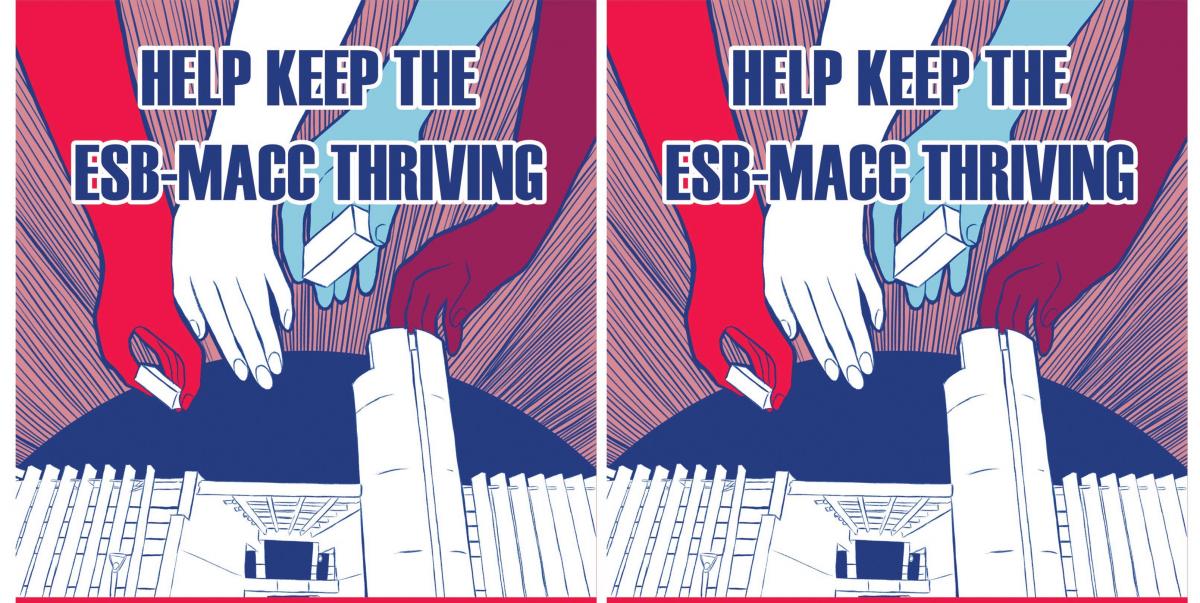 Extra Credit: Teen Volunteer Program
Date and Time TBA
Extra Credit seeks to enrich teen lives through volunteer opportunities in art education, art production, and arts events. Register at: https://givepul.se/9odl9. For more information send an email to Lori.navarrete@austintexas.gov


Community Garden Workday
Dates and Times TBA
Volunteer to maintain the on-site herb garden. Get your hands dirty as you dive into growing and cultivating traditional Mexican healing herbs. This is a great opportunity for those interested in healing with natural herbs, or for anyone with a general interest in gardening, traditional medicine and healing. Volunteer participants receive hands on experience and will share in the harvest. 


Bilingual Music Lessons with Javier Jara
Date and Time TBA
Javier Jara of the musical group Los Bohemios Perdidos offers music lessons in the following:
Guitar/ Voice
Ear Training
Music Theory
Song Writing
Learn Spanish with Latin folk songs
Lessons taight in Spanish (upon request)
Students will learn Latin American folk songs and rhythms to enhance their multicultural experience, with courses taught at the ESB-MACC. If requested, instruction can be in Spanish exclusively or partially. Contact Javier Jara to register via email at javiertrovador2011@gmail.com, by phone at 512-470-8842, or facebook: Javier Jara Músico.

Tejano Genealogy Society of Austin 
Dates and Times TBA
The Tejano Genealogy Society of Austin (TGSA), established in 1977, fosters excellence in genealogy through educational programs and projects that preserve, produce and disseminate knowledge of genealogical or historical value. TGSA preserves Tejano and Mexican-American heritage by assisting with genealogical research, promoting authors who write about Latinx history, raising awareness of Latinx history in schools and communities, and hosting and attending genealogy conferences, historical events, arranging for guest speakers
First Saturdays of the Month: Monthly Meet Up featuring Guest Speakers | 10am - 12pm | Black Box Theater
On the first Saturday of each month, TGSA hosts their monthly meet-up, featuring guest speakers.This is a great time to find out about TGSA, meet community members, learn about local history and ongoing projects related to genealogy, DNA testing, family heritage and history. 10am-12pm in the Black Box Theater, downstairs at the ESB-MACC.
Third Thursdays of the Month: Preserving Our Past for the Future | 10am - 3pm | Media Lab, Education Area
On the third Thursday of each month, TGSA hosts a workshop open to all where community members can research their family history to uncover the stories of your family's past with the help of TGSA's researchers. We provide access to research materials and software to help you stitch together the fabric of your family's history to reveal how you came to be. Anyone who wants to participate can bring photos, letters, certificates, or other historial documents to research their family history. Members of TGSA will be on-site to assist. 10am-3pm in the Digital Media Lab, upstairs at the ESB-MACC.


Yoga en Español
Date and Times TBA
Enjoy a soft and revitalizing Yoga class FREE of charge! Strengthen your physical, mental and emotional bodies achieving great health. Yoga en Español at the ESB-MACC takes place on Saturdays from 10-11am. Age 17+. FREE!  Explore the strengthening practice of yoga, taught in English & Spanish. Email macceducation@austintexas.gov to reserve a spot or register on-site.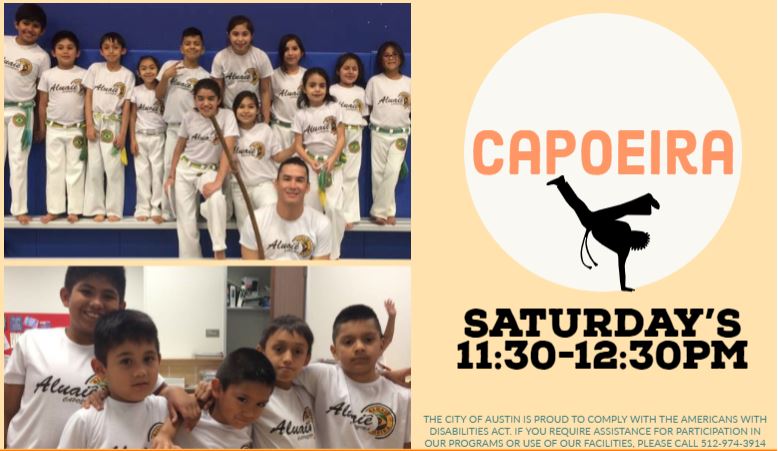 Capoeira for All Ages
Dates and Times TBA
Free Capoeira class and open Roda with Instructor Erick Salazar. This is a free class dedicated to the beauty of Capoeira, the Brazilian-African hybrid of dance, music and martial arts which aids children in working on their flexibility, rhythm and developmental coordination. In this class you will learn basic capoeira moves, music, and chants. At the end you will participate in "Open Roda" (Capoeira circle) were you will put in to practice what you have learned. This is an opportunity to experience Capoeira with no pressure, making this experience fun , entertaining and open to families and youth of all ages. No experience required. Wear comfortable clothing!


Sign up for our newsletter to receive updates about activities and events.

MORE INFORMATION
Volunteer
ESB-MACC relies on volunteers for many important functions. To learn more about volunteering, click here.