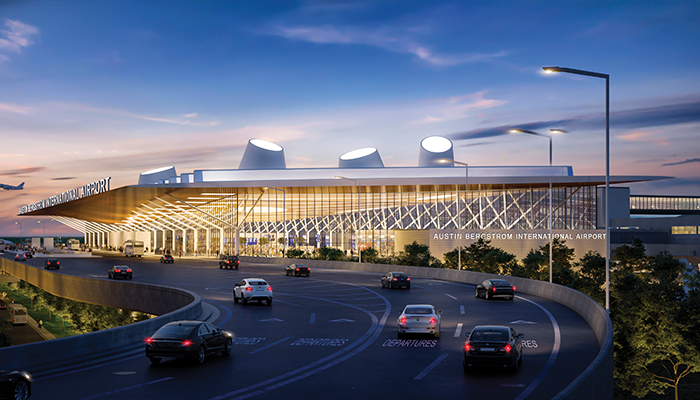 Image rendering taken from 2040 Master Plan brochure, published in 2019.
Envisioning Austin's Airport for the Future
Austin-Bergstrom International Airport's vision is to be gateway to the world for all. A steady increase in travelers, domestic and international flights, new technologies and passenger safety regulations made it necessary for AUS to envision how the airport can meet future needs.
AUS was built in 1999 and originally designed to serve 11 million travelers per year. The airport covers 4,242 acres, including two parallel runways. 
In the summer of 2017, AUS embarked on a master plan study to envision the airport of the future, and in 2019 the airport finalized its own 20 year plan.  The AUS 2040 Master Plan reflects the anticipated doubling of passenger growth to serve more than 31 million annual passengers.